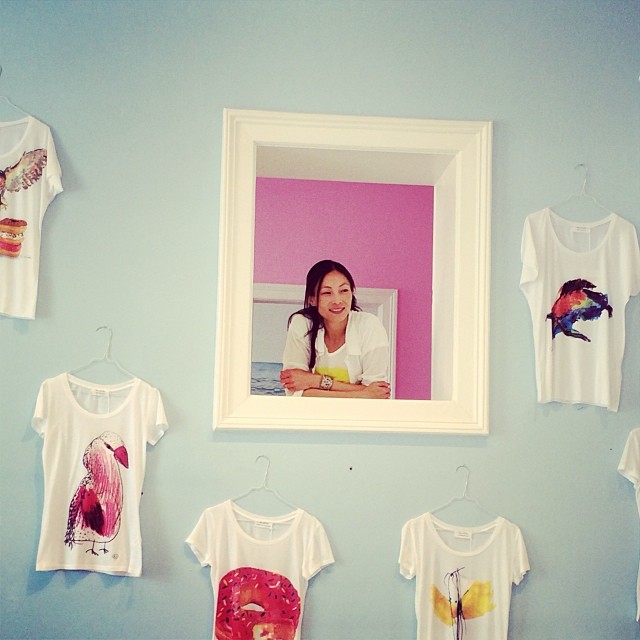 Photography: Des Artistes & Lucía Granados Haller
Polly and Frederik Bäumler founded Des Artistes a few years ago with the aim of creating a synergy between art and fashion. The time and the collaborations with artists as Ai Weiwei and Patti Smith have proved that they were right and that a direction like that was needed in the fashion industry. The part that we like the most is as well how they take care that all the materials and produce stays organic, and as harmless to the environment as possible.
Des Artistes is an eco-conscious line of conceptual tees featuring work from notable and emerging contemporary artists. The t-shirt works as a canvas to inspire and explore the human spirit.The collection reflects a creative mindset that's fueled by art, showcasing artists from a range of backgrounds, genres, ages and cultures to carry on the brand's ongoing evolution. Every artist is acknowledged on every tee, rightfully so.
As  Polly says:
"We strive to use the finest organic and sustainable fabrics in combination with super low-impact water-based inks. The aim is to make awareness with real art that inspires. To that end, a portion of sales will benefit a different charitable cause each season".
We love Des Artistes, not only because is a great idea -plus their t-shirts have a fantastic cut -, but because of the great people behind it.