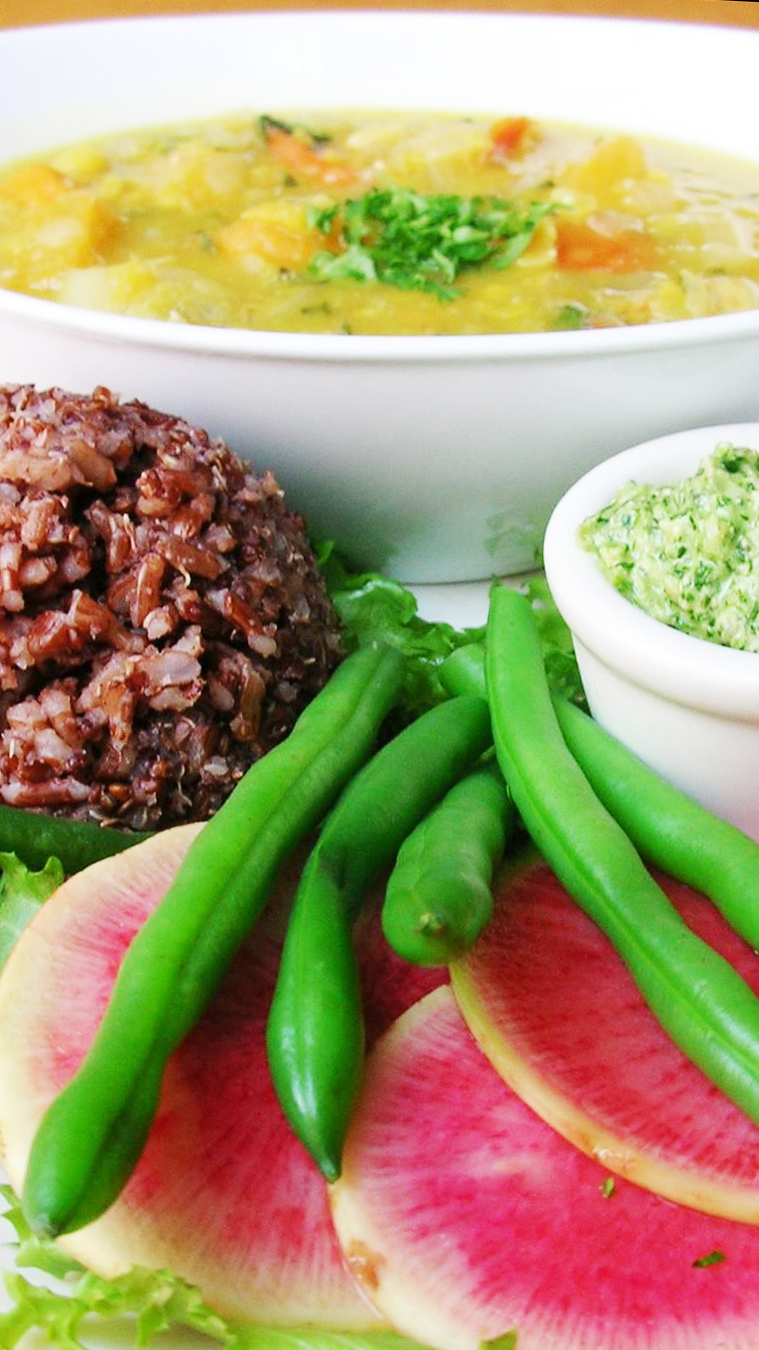 Photography: Angelica Kitchen
Since 1976 Angelica Kitchen, has been serving fresh, delicious food in an atmosphere where sustainable agriculture and responsible business practices are the main ingredients. This combination reflects our deep respect for the environment and our gratitude toward the dedicated people who produce our food.
Maintaining committed, direct relationships with local farmers, food artisans, purveyors, and customers keeps our menu reasonably priced while ensuring the vitality of the ingredients. Ingredients used to prepare our menu are grown ecologically and fairly traded; we use renewable sources of energy and a high quality backwash carbon system to filter our water; our active composting and food donation program through City Harvest assures as little waste as possible, as does the fact that we don't use bottled beverages of any kind. As an active member of the community, we support small, independently owned local businesses and local, national and international non-profit interests like The National Campaign for Sustainable Agriculture, Farm Aid, the Northeast Organic Farming Association, Slow Food USA, NYFarms, Green Maps and Global Exchange among many others.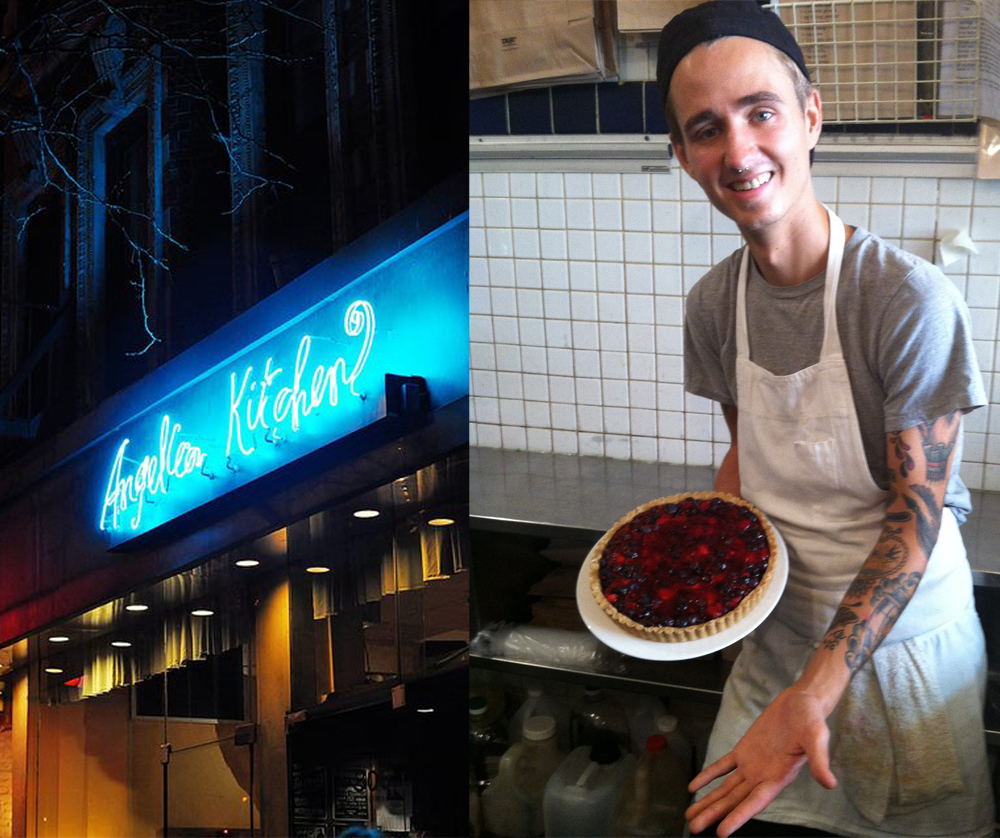 With its chic SoCal decor and warm bohemian ambience, Angelica Kitchen deserves its reputation as one of downtown's best date spots for vegetarians. It's been around for years now, but the menu continues to be consistently creative, attracting not only vegetarians but health-conscious diners of all stripes. The famous walnut-lentil pâté is as flavorful and richly textured as any meat variety; and desserts, despite the absence of eggs and refined sugars, are necessary indulgences here (definitely order them topped with maple-tofu whipped cream).
---
Entrees ranging from salads, sandwiches, and Angelica's signature "dragon bowls" to nightly specials that often incorporate Asian and Latin American influences feature fresh, unusual organic produce along with the standard protein bases of tempeh and tofu. You could easily eat here dozens of times without getting bored—as the line outside the door would suggest.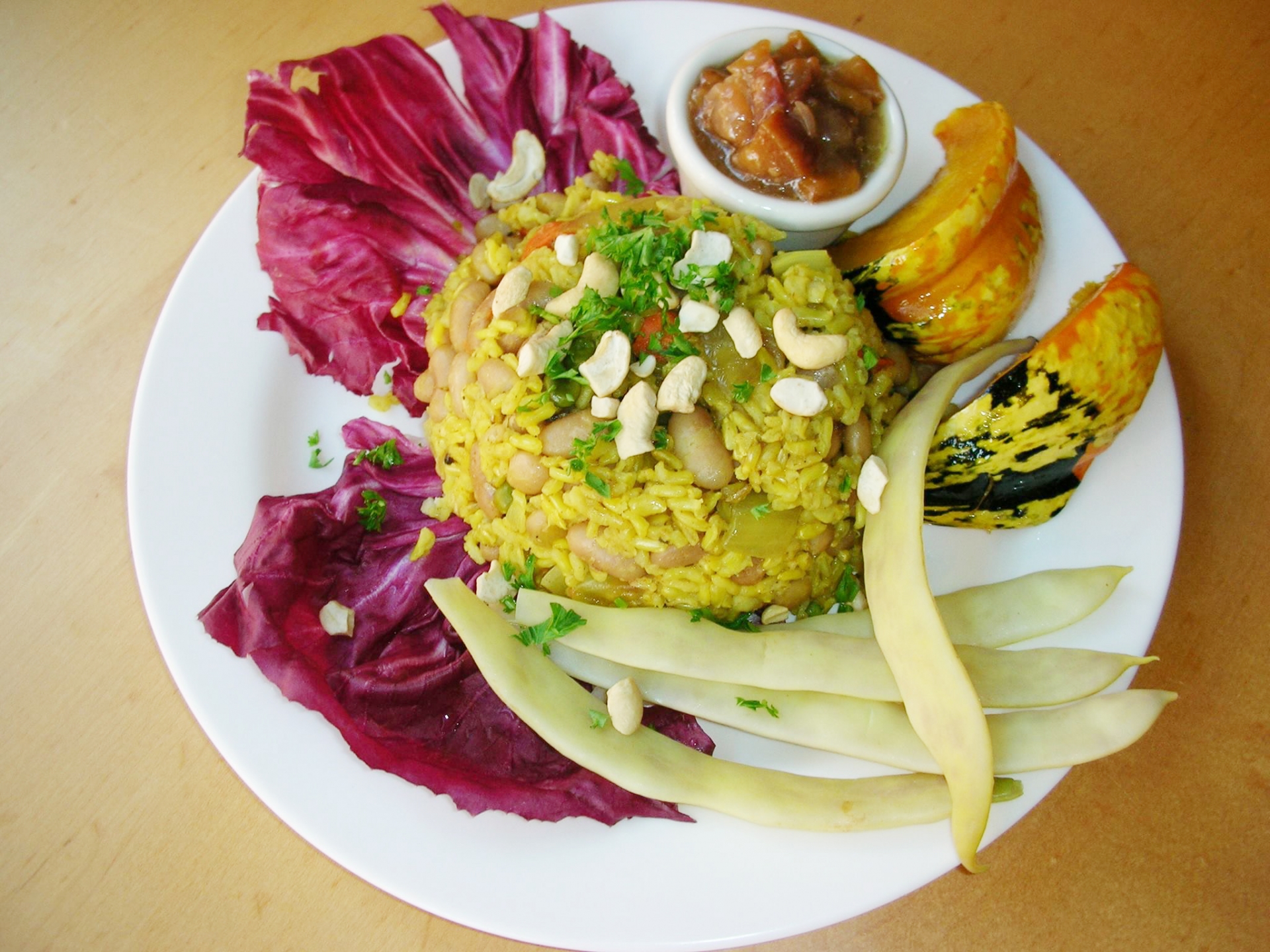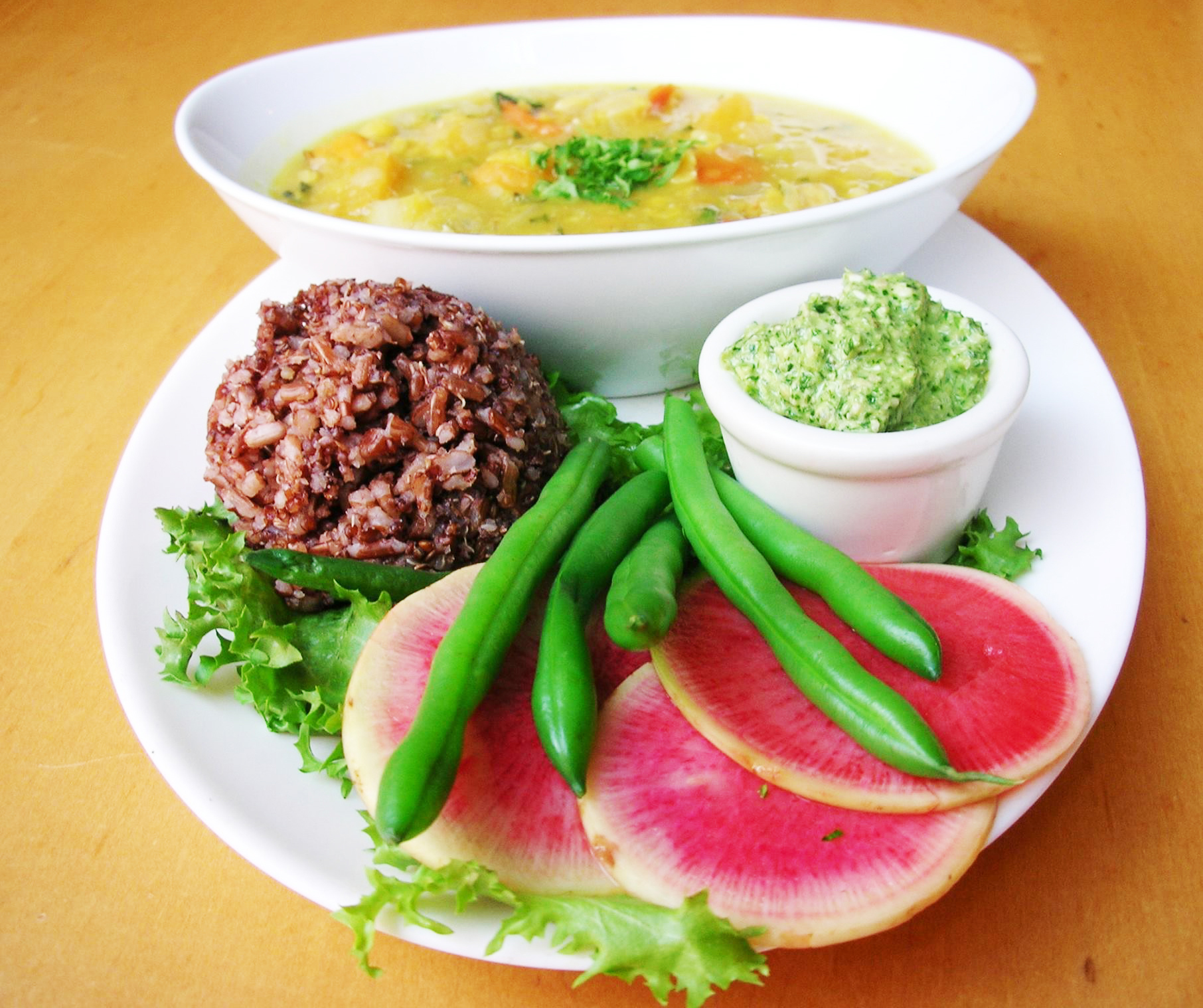 Angelica Kitchen
300 EAST 12TH STREET
10003 NEW YORK
+1 212-228-2909