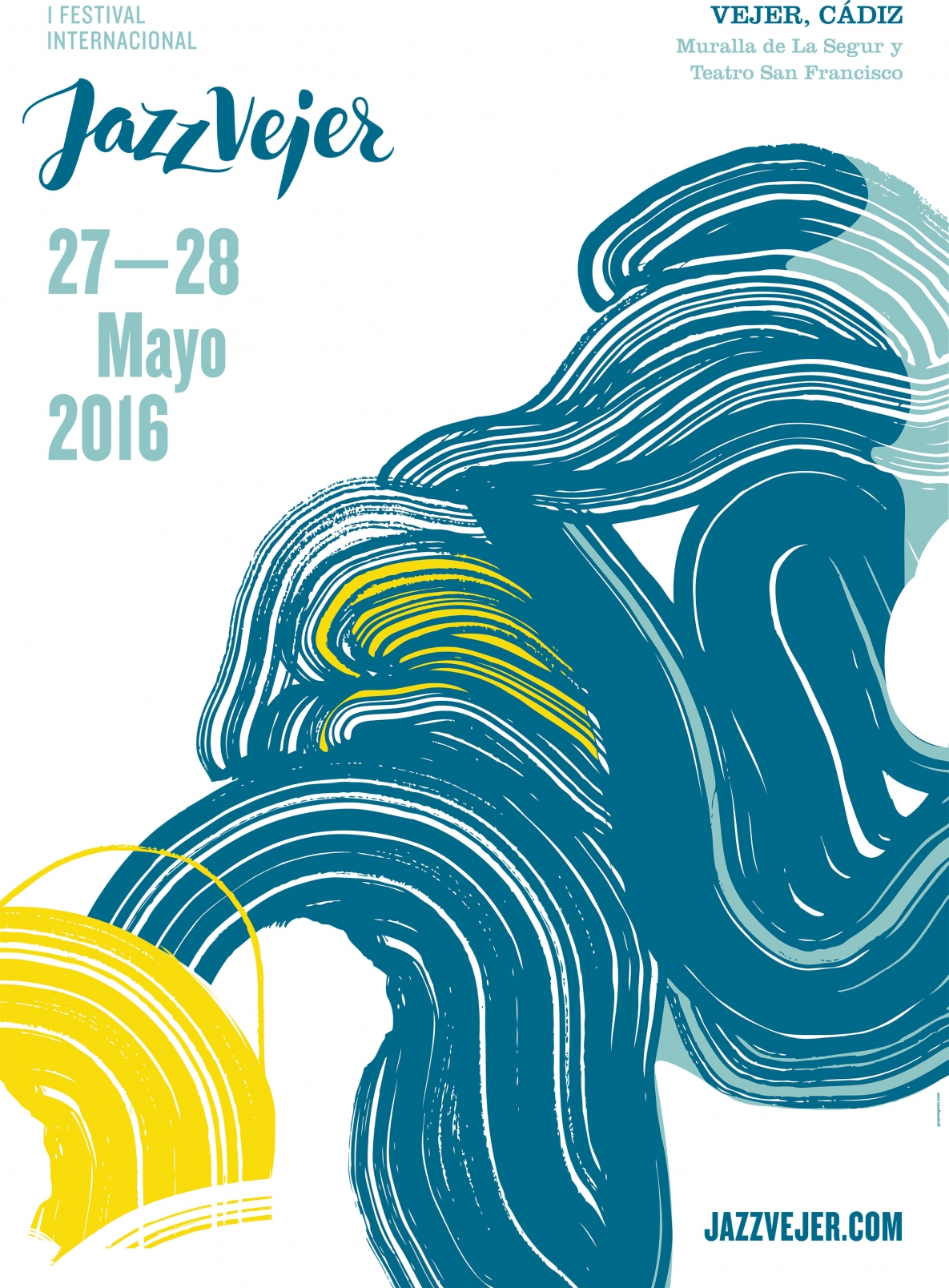 Text: Nika Scheidemandel
Photography: Jazz Vejer
The province of Cadiz situated in the Costa de la Luz will celebrate a true highlight on the last weekend in May when the mild andalusian spring almost transitions into vibrant summer.
Jazz Vejer is the first edition of a State of the art international Jazz festival and features a well-choreographed line up of radiant Jazz stars. It is a beautiful opportunity to stroll around the white village Vejer (a real gem, that ranks as number 2 of the 10 most beautiful "pueblos" in Spain) for some days of soothing Flow, Cadiz Style.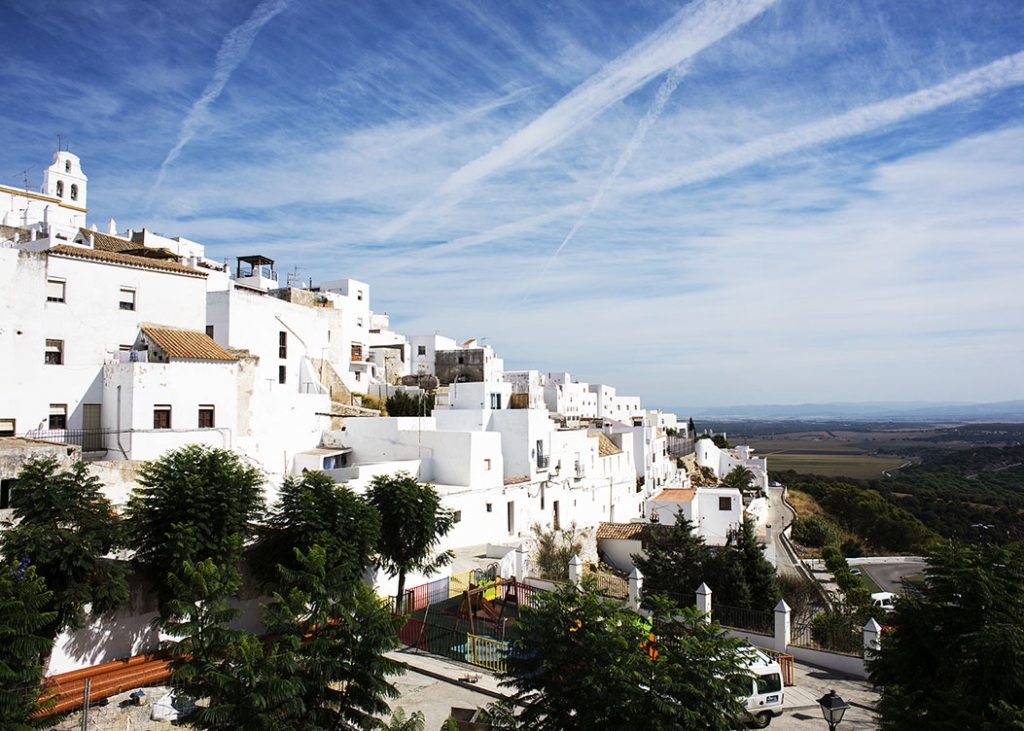 Inviting the visitor as well as locals to emerge into a rich world of first class sound and vibrant acoustic and sensory energy, market fresh gourmet food, cozy boutique hotels, art galleries and artisan shops all within walking distance and right next to the Atlantic ocean with its white, vast virgin beaches full of pleasant discoveries.
This festival, created by the renowned musician Paco Muñoz and Ignacio Corral a local high end publicist, is tailor made to its classy environment.
Respecting the beauty and infrastructure of this historic village it is not composed for the masses but will be a professionally structured quality event with Jazz & Flamenco concerts spread out all over the eclectic Pueblo, next to the city walls with breathtaking views and in the local concert halls.
Here is a glimpse into what awaits you :
Friday 27 th of May
/// @  Teatro de San Francisco
Nitai Hershkovits is Avishai Cohen's pianist, the famous Israeli base Player is according to the magazine Bass Player on of the most influential Bass player of the 20th Century.
/// @ Muralla de la Segur. Fortified City Wall "de la Segur"
Antonio Lizana Quintet:
This charismatic, young singer and extraordinary Saxophone Player from San Fernando, creates a vibrant,high-energy fusion of Jazz and Flamenco with New York influence and savvy Cadiz roots.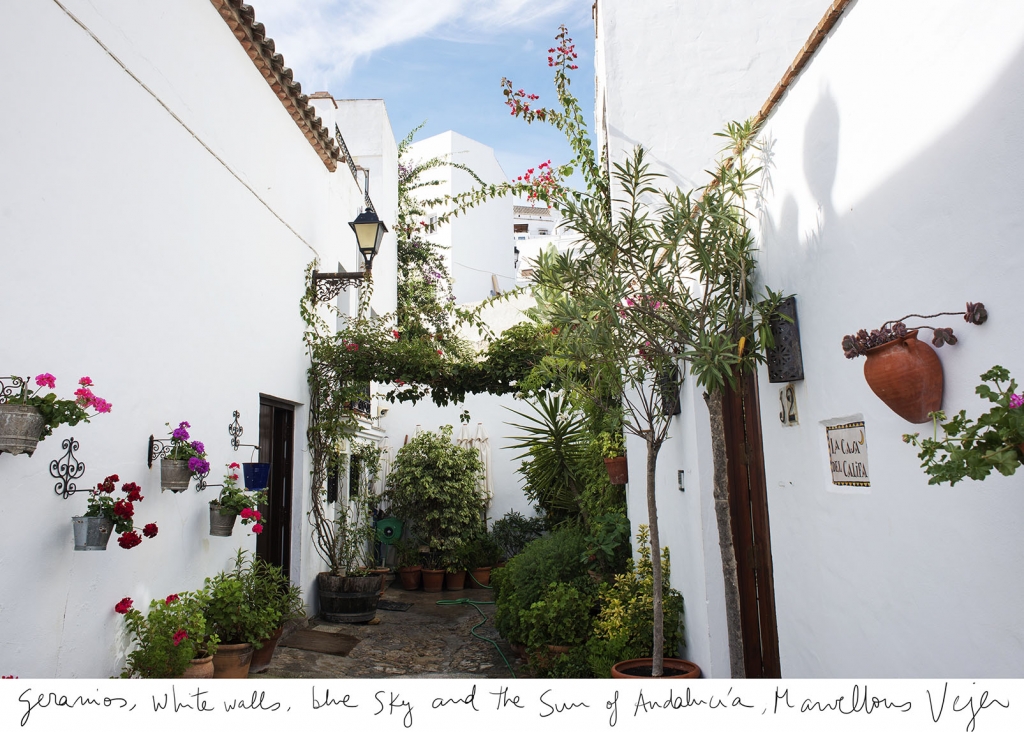 Jorge Pardo Quartet:
Paco de Lucia's musician during 13 world tours, he recorded with Chick Corea, Camarón de la Isla  and Pat Metheny. Voted as best European jazz artist in 2013 and winner of the "Premio Nacional de la Musica" award in 2015. Josemi Carmoni accompanies him on the acoustic guitar; he was a group member of the prestigious band Ketama and is one of the top players of the flamenco guitars and a true bandit on the percussions.
---
Saturday 28th May
/// @ Teatro de San Francisco.
Jordy Rossy Vibes Quintet with the legendary Al Foster who was Miles Davis drum player, Mark Turner, Doug Weiss y Peter Bernstein.
All are major world figures in Jazz with impressing trajectories and is an absolute luxury to be able to enjoy their presence in Vejer.
 /// @ Muralla de la Segur
La Canalla:
Copla, jazz and much more. Genius, original and very creative. A new interpretation of the andalusian Song.
Dry Martina:
Fin de fiesta, The Grand Finale of JazzVejer. The crowd will leave "muy" pleased and full of Joy! This is a super elegant and fun band, extremely danceable and great vibes. In 2012 they managed to get the award for the best Jazz Album and contemporary Music at the 5thEdition of the Independent Music awards.
Many local commerces, hotels, bars and restaurants will collaborate in this exciting event.
The monastery hotel San Francisco will be the official Festival headquarters.
Califa Vejer , who started out with the beautiful and legendary marrocan influenced  "Jardin de Califa" on the Plaza de España, is another tasteful partner in the culinary and leisure sector and now offers a highly recommendable range of beautifully designed bars, delicious restaurants and boutique hotels in the old town of Vejer.
Save the date, book a flight and take some extra time to check out the region of "La Janda" and the Cadiz province with it's natural, authentic countryside and remote and wild beaches that stretch out from Cadiz City to Gibraltar and  a history that goes back to the Phonecians.
Cadiz gastronomy is healthy abundance :
Wild Tuna Fish is still fished in the sustainable, thousands of years old Almadraba method which was introduced by the Moors,the organic beef of the region "carne retinta" is exquisite and delicious, so are the wines from local family bodegas, native seafood and organic vegetables from small village farms.
Most probably this is the best spot in the South of Europe right now and magical setting for a very promising event.
OLE ! JAZZVEJER .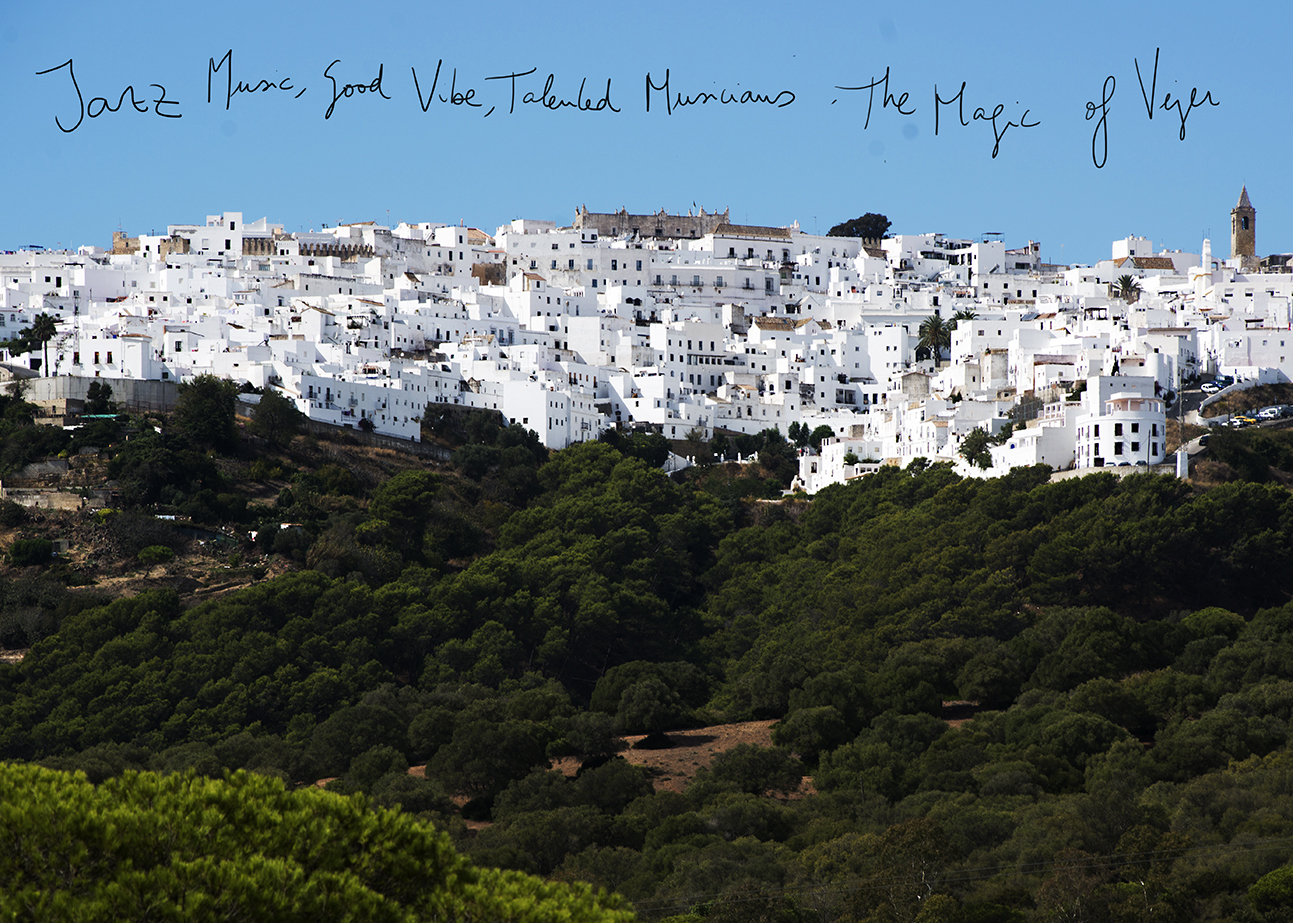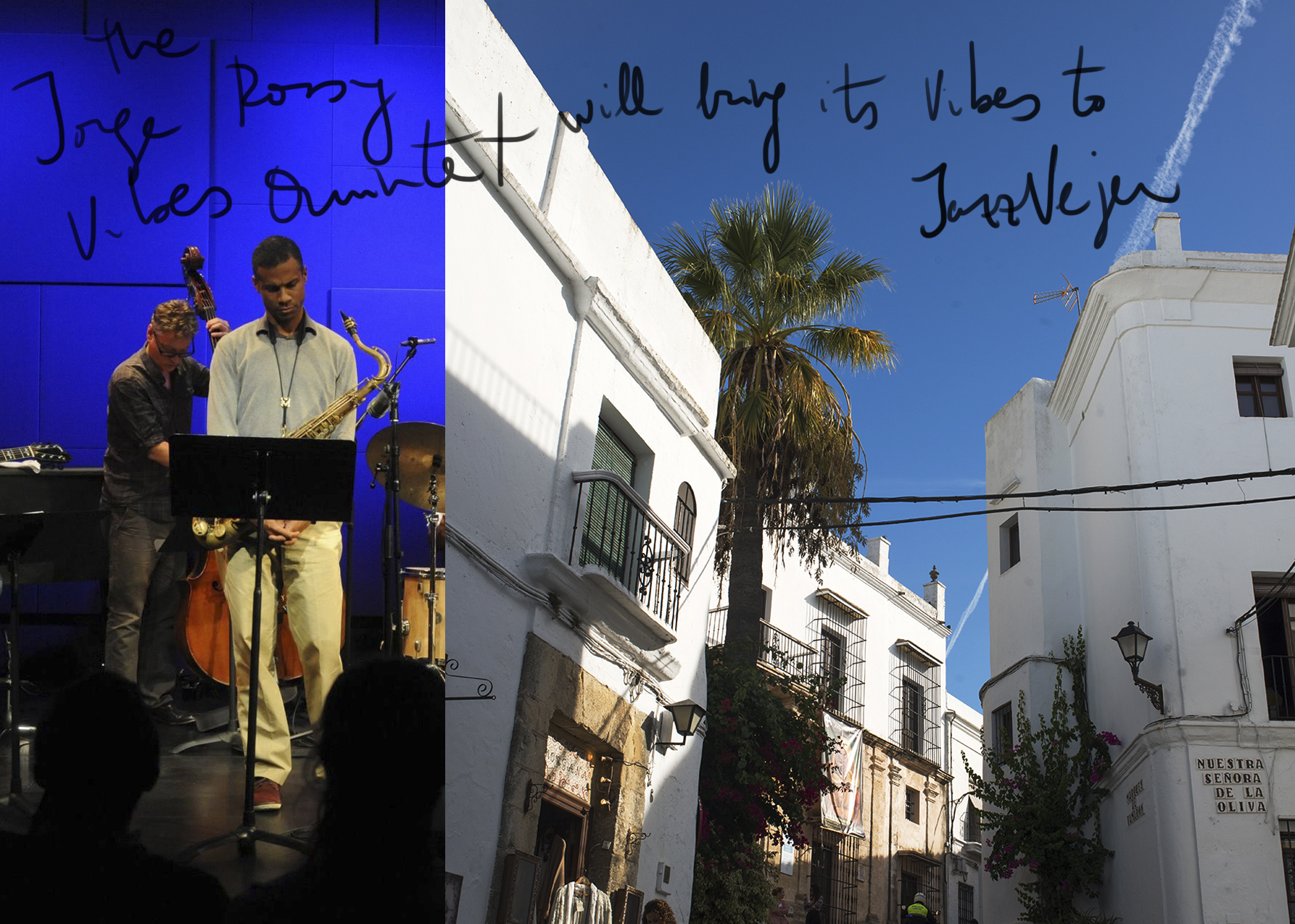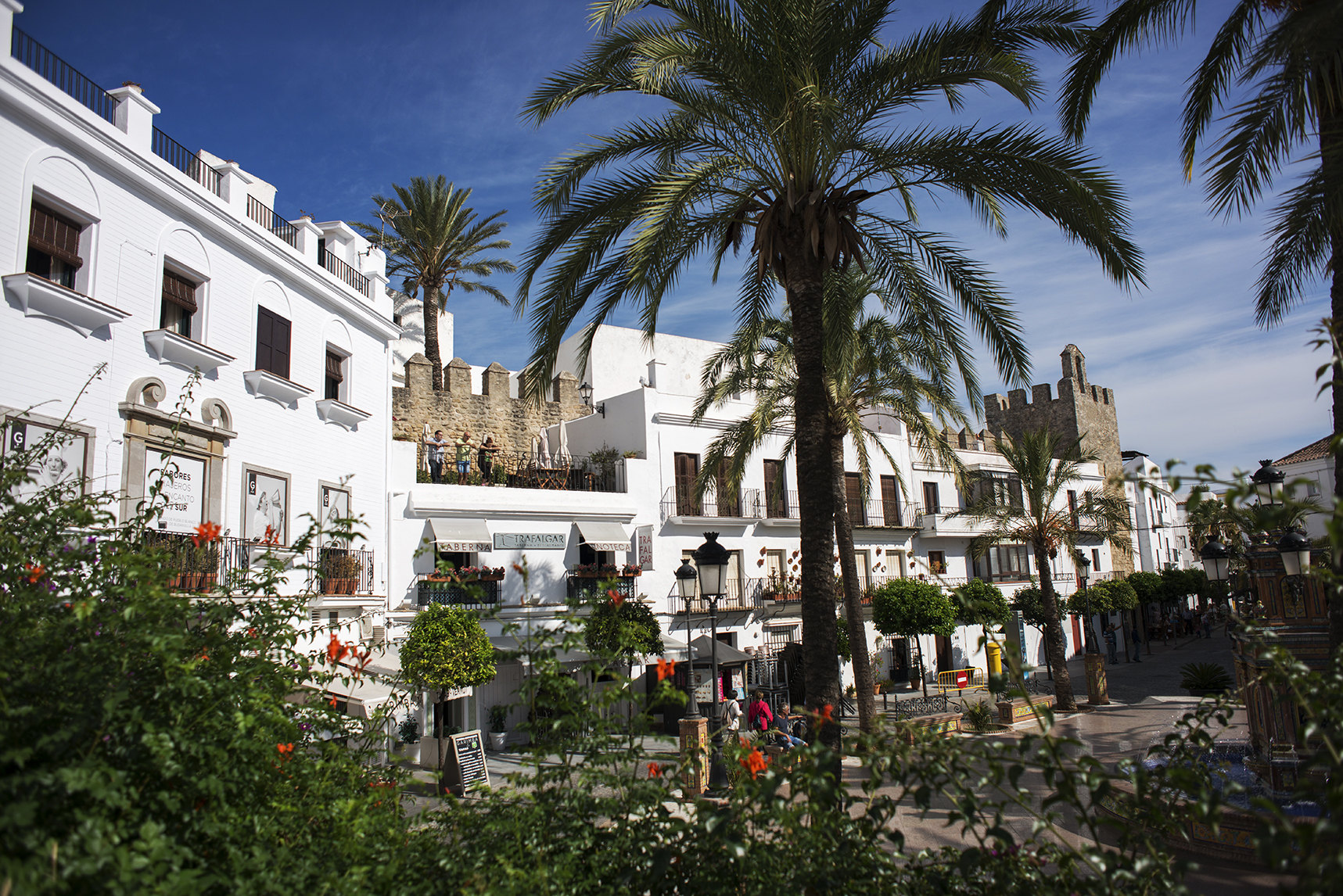 JAZZVEJER
Plaza Capitan Quintanilla , Vejer de la Frontera
11150 Cadiz
For detailled information contact Nika:
Nika@smartvolta.com