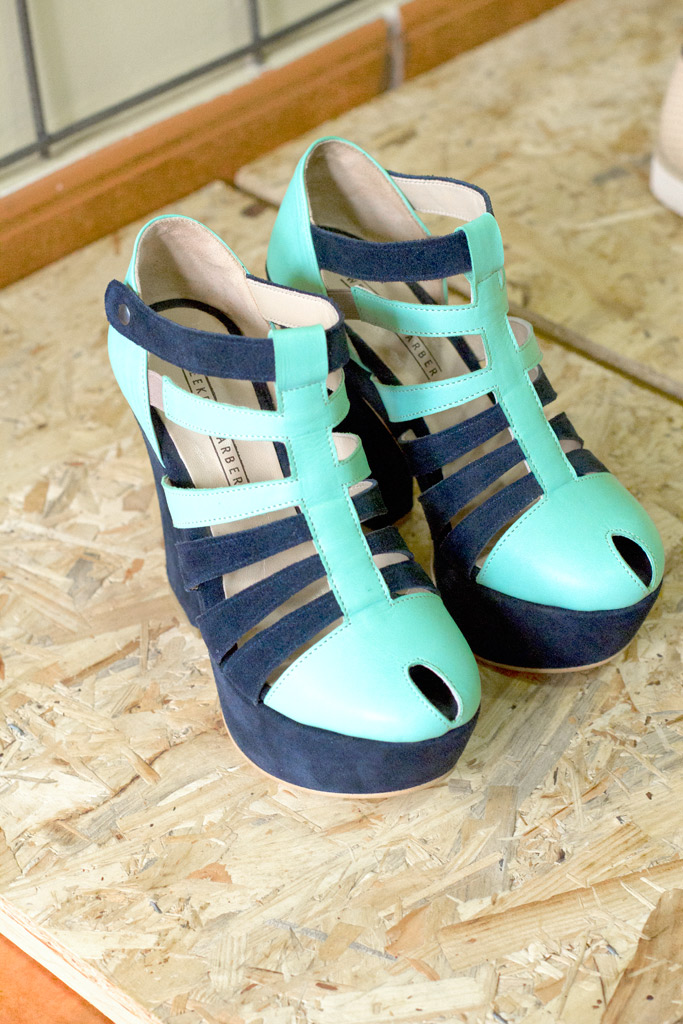 Shop

— Madrid
Mälmo

Local Products+Artspace
PREV
Photography: Iván de los Riscos
Text: Elisa Fuenzalida
Malmö is a concept store in the center of Madrid, more precisely between Chueca and Malasaña, that offers local manufactured products with a good quality and a exhibition space that programs activities that promote art and the exchange of knowledge in all Forms.
What was your inspiration for the concept and design of the space?
We designed the store thinking about the designers and their products. We noticed that in many stores,  all the products are exposed all mixed up together, with the consequence that the identity of each creator gets lost among many. So we decided to have very well defined spaces, in the form of wooden boxes hung from the wall, keeping the essence of each of the brands we have.
How do you select your products?
All the products of the brands we sell are produced locally, and in small batches That's our first must. Once we have this point covered, we also seek for innovation and quality. And the third part of the store, which was started not too long ago,  was the decision of having a vintage clothing area since we see recycling as an alternative to supermarkets and inhumane production levels.
Tell us a little about your exhibition space.
We use it to do many activities such as exhibitions, wine tasting, film or theater intimate acts … and we still have a few projects in mind! The truth is that we are open to proposals that, as has been said before, encourage the exchange of knowledge in all its forms.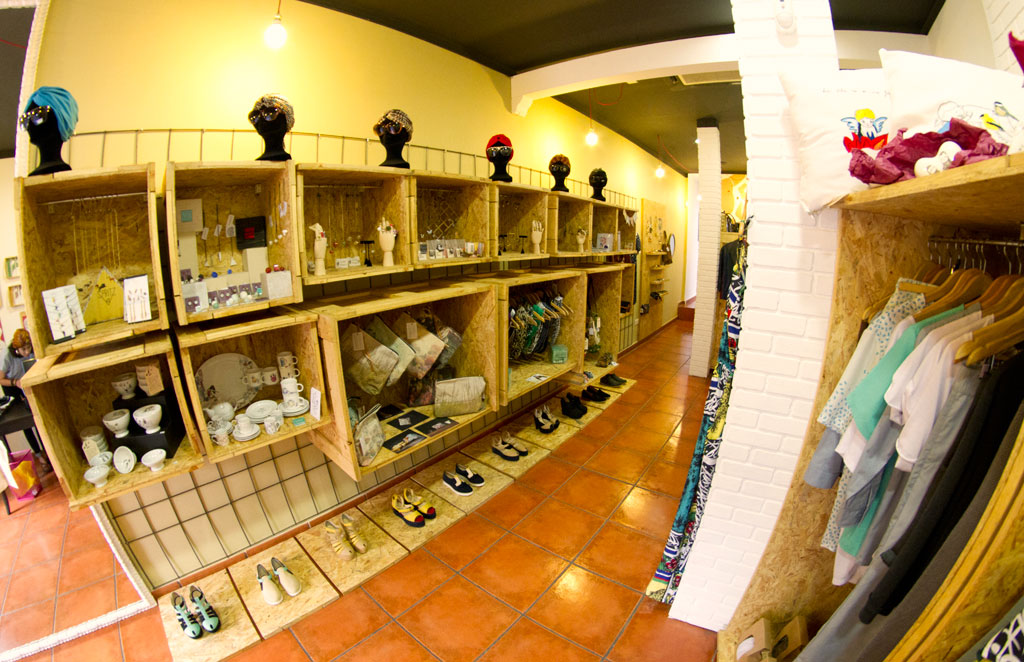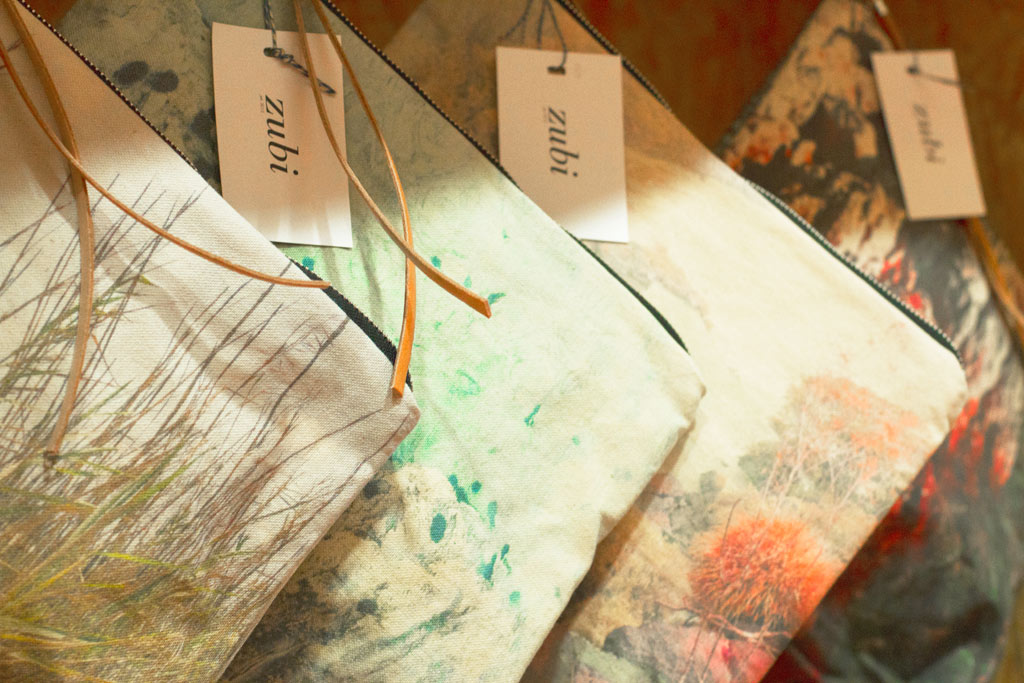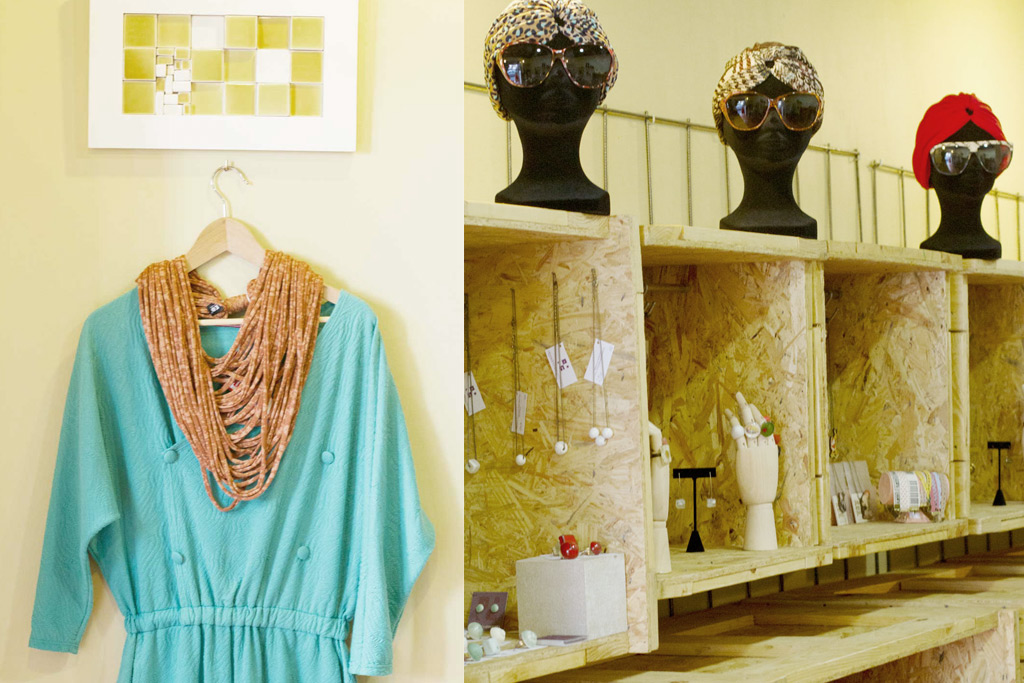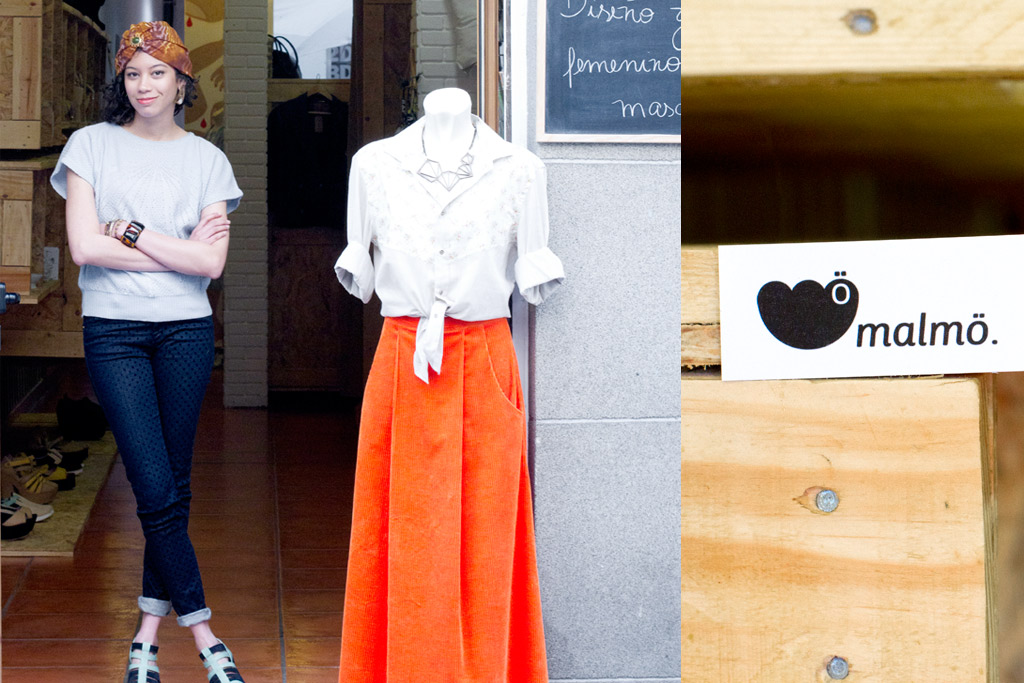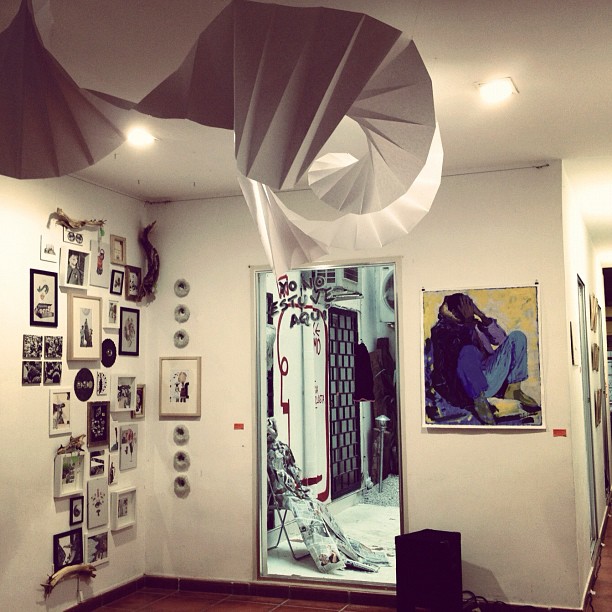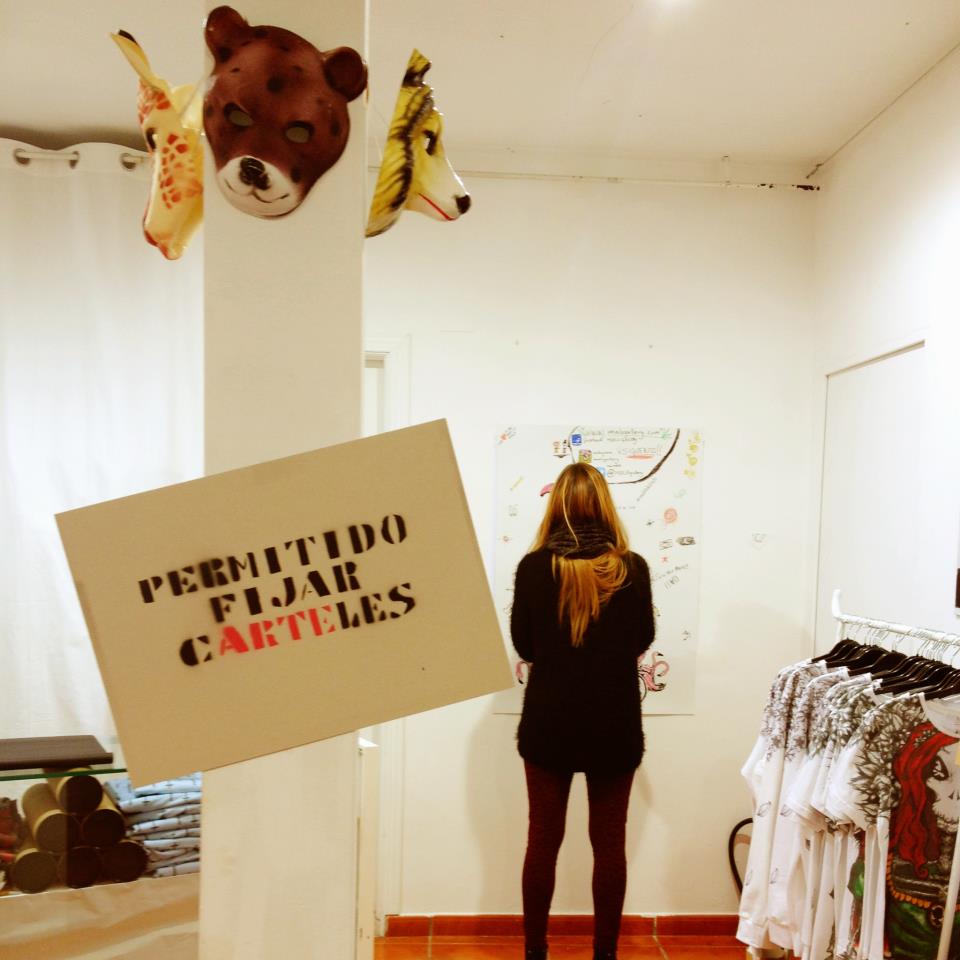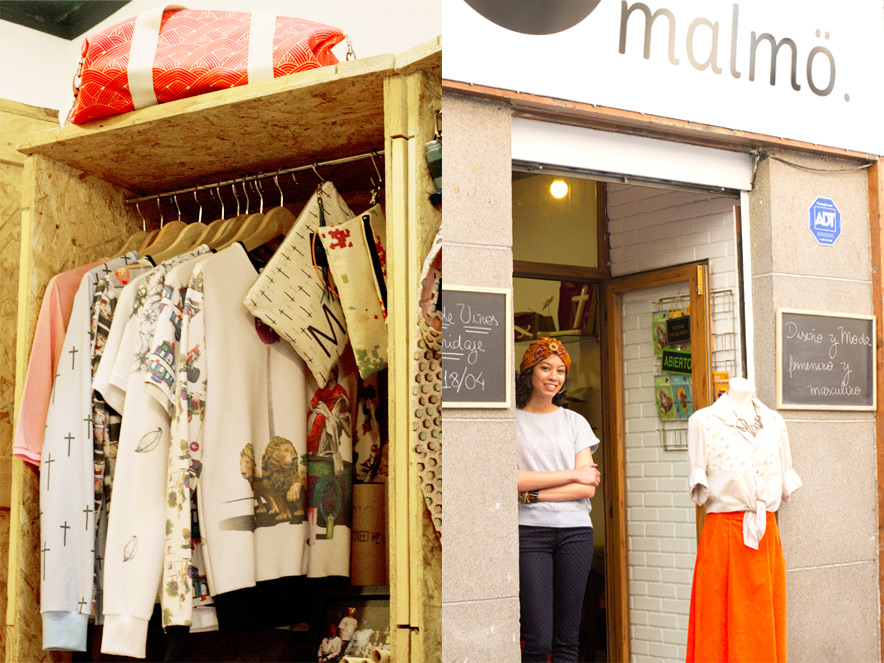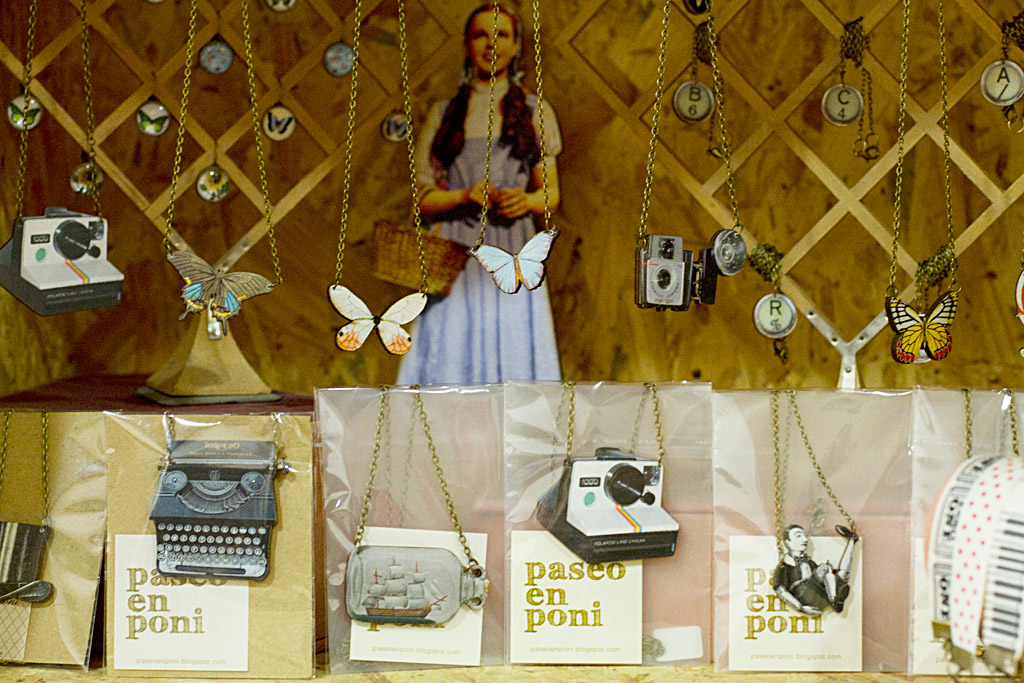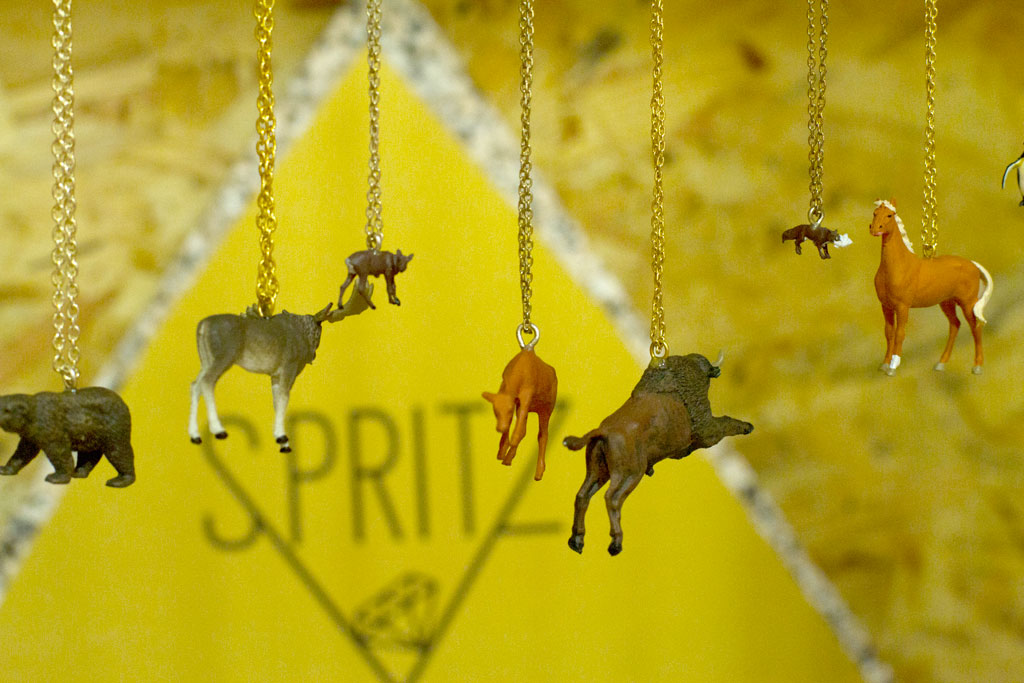 Mälmo
HERNAN CORTÉS 14
28004 MADRID