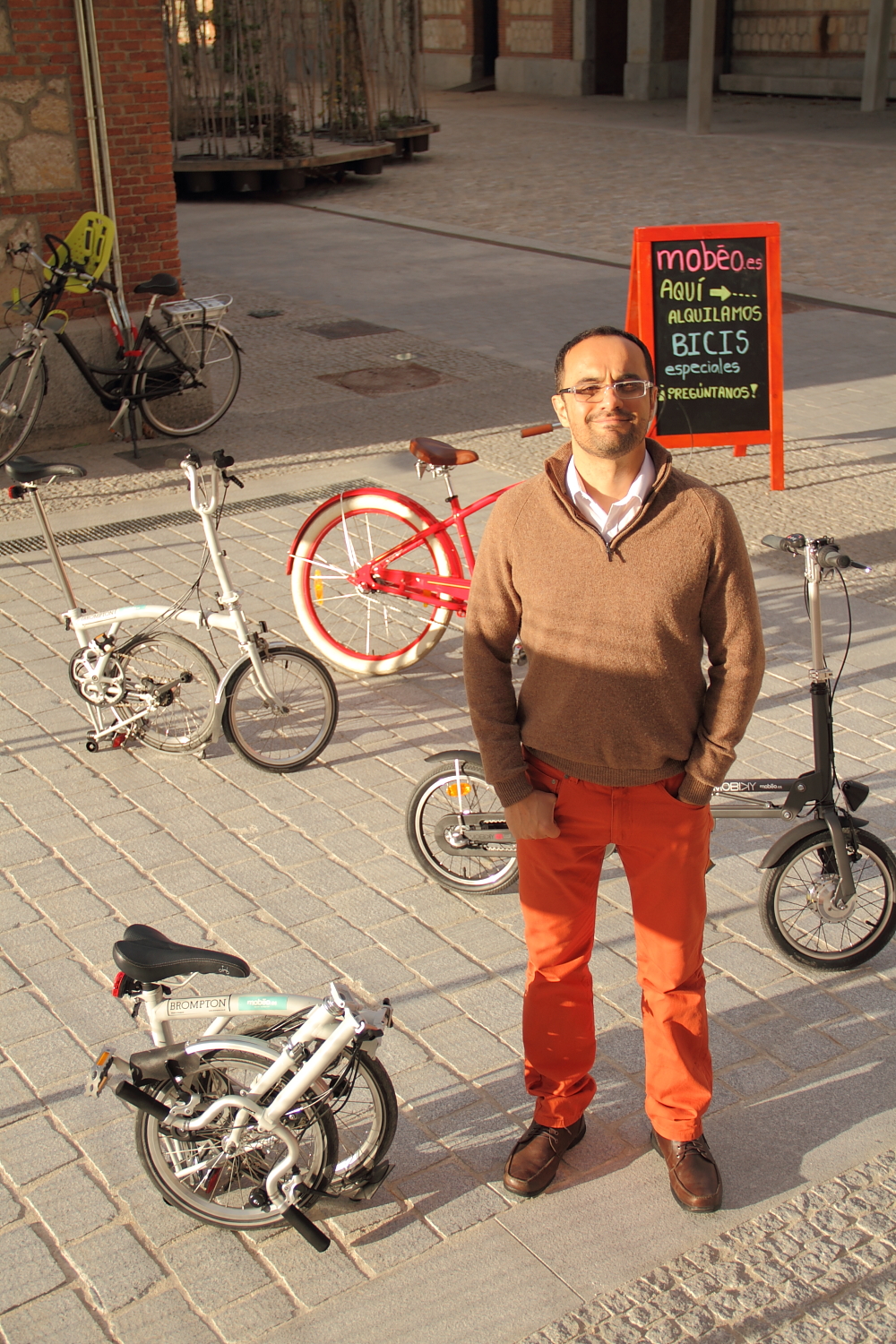 Photography: Mariela Bontempi
Text: Carlos Dávalos
Riding bicycles can be the most enjoyable hobby in Madrid if you do it on the appropriate roads. Many detractors of Madrid as a cycling city allege that the capital of Spain is not ready for two wheels and pedals yet. But the truth is that for some time now, the city has been getting a move on bikes. Communities of bikers, blogs and cycling activities are just some of the symptoms that indicate that transport habits are changing.
One of the most interesting ideas comes from Mobeo, a bike rental service that started out just a few months ago and has become the trendiest one on the market. Its high-end-folding bikes are the most comfortable for getting around this large city of 4 million people. According to Venezuelan Álvaro Ventura, one of the owners of the company, "the trend in Madrid is to use more bikes every day". But Ventura is convinced that to succeed in his venture he has to look for something else, "not only renting a bike". That is why he has started to search for partners in different kinds of businesses such as clothing stores, hotels, youth hostels and restaurants where it would be possible to pick up and drop off bikes. One of the products he is going to launch soon would even include a picnic. "My aim is that every business in Madrid, especially those that are related to leisure and tourism becomes a drop off point".
The other aspect Mobeo is taking into account is the concept of the Sharing Economy and Collaborative Consumption. "This sharing idea that was frowned upon years ago has changed because of the economic situation", says Álvaro. In that sense Ventura doesn't toss aside the idea of looking for partners who also believe in this business model such as AirBnB for example.
Besides folding bikes that are able to fit into a shoulder bag and can be carried on the metro or public bus, Mobeo also has a fleet of electrical bikes that zip wonderfully to Madrid´s many hills.
Mobeo has appeared on the market almost one year before the local government of Madrid will start up its own local bike sharing system which will allow the inhabitants of the city more than 1, 560 bicycles in may 2014.