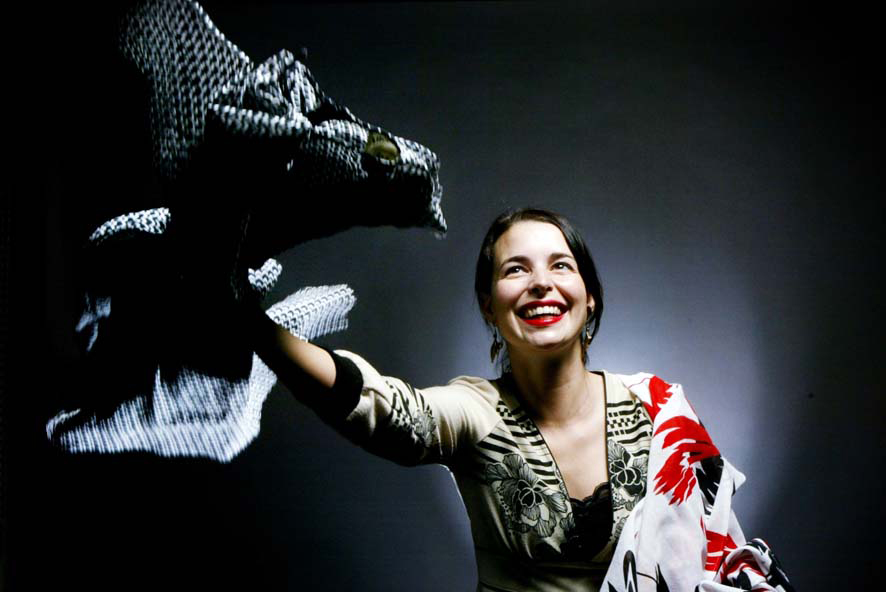 Photography: *mX* (Melbourne),  Eleven PR and ahm Fashion Exchange
Text: Nicole Baird
When Kate Luckins was researching her Masters of Fashion in 2004, she was shocked to discover the amount of money women spend on clothes they never wear – around AUD$1.7 billion annually in Australia alone. Which got her thinking about the sheer volume that would likely become landfill and what could possibly be done to lessen this huge environmental impact (and hopefully save some money in the process). A poor student and keen op-shopper herself at the time, Kate came up with an idea that combined her love of fashion, her knack for recycling and her firm environmental values. Late in 2004, The Clothing Exchange was born.
The Clothing Exchange is an organization that hosts and facilitates clothes swap events. It's something between an op-shop, a pop-up store and a social get-together. Events can be small – a group of friends – or large – the biggest so far attracting a crowd of over 1,700. The first organization of its kind in Australia, there have since been imitators, which, Kate points out, is fine if it encourages more people to swap.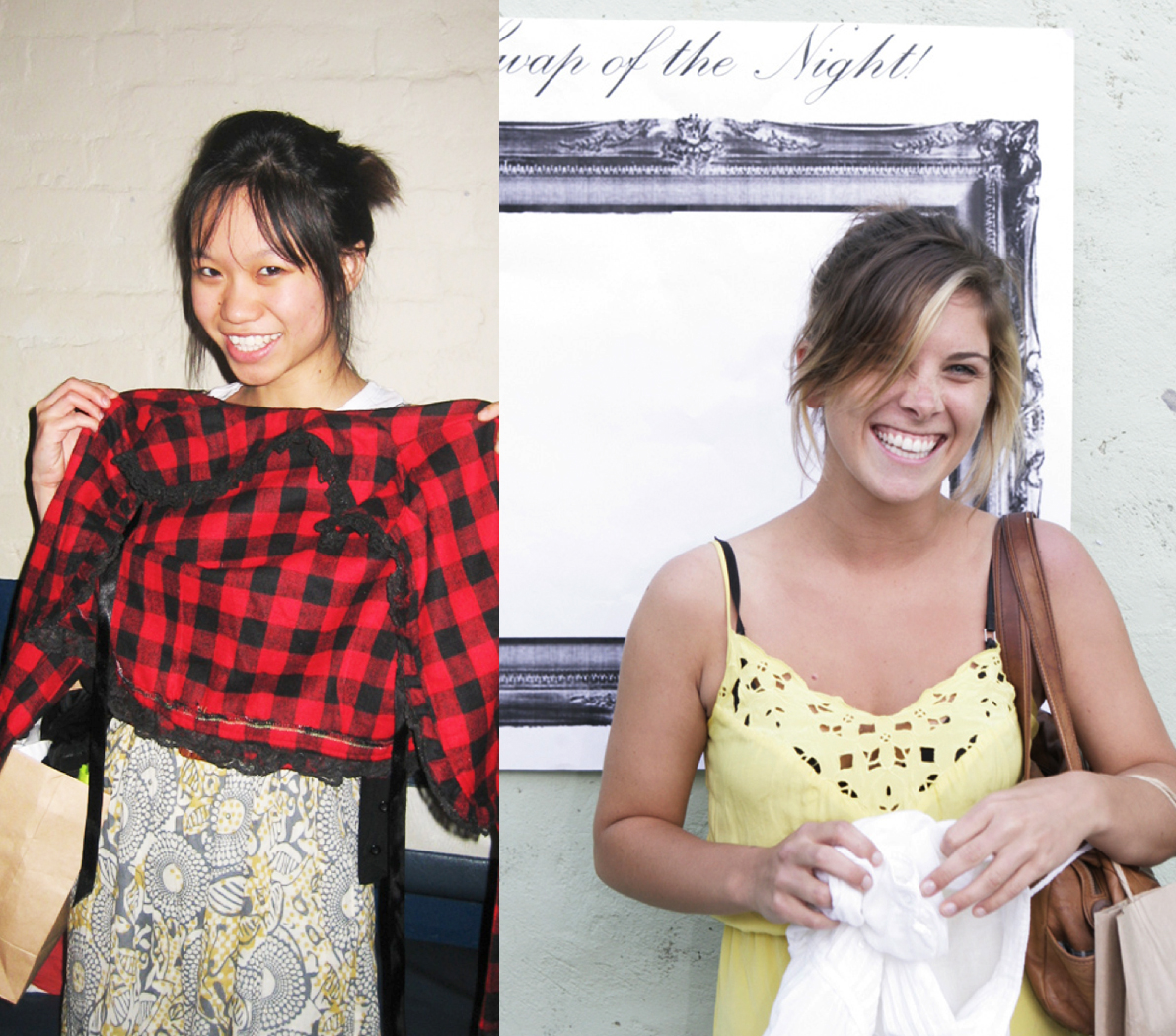 'If people copy nicely, I'm stoked,' says Kate. 'If they're nasty or plagiarize the website, I'm not so thrilled. Ultimately, I want to get as much swapping happening as possible.'
Early on, Kate developed a service model that helps events run smoothly and swappers find satisfaction. Only quality garments can be swapped (and they must be clean and pressed). Buttons are used in place of money. Half an hour before kickoff, swappers arrive with their garments, which are checked for quality control and exchanged for buttons. Then swapping begins at the same time for everyone. A limited number of garments can be tried at any one time, making things fair and preventing hoarding.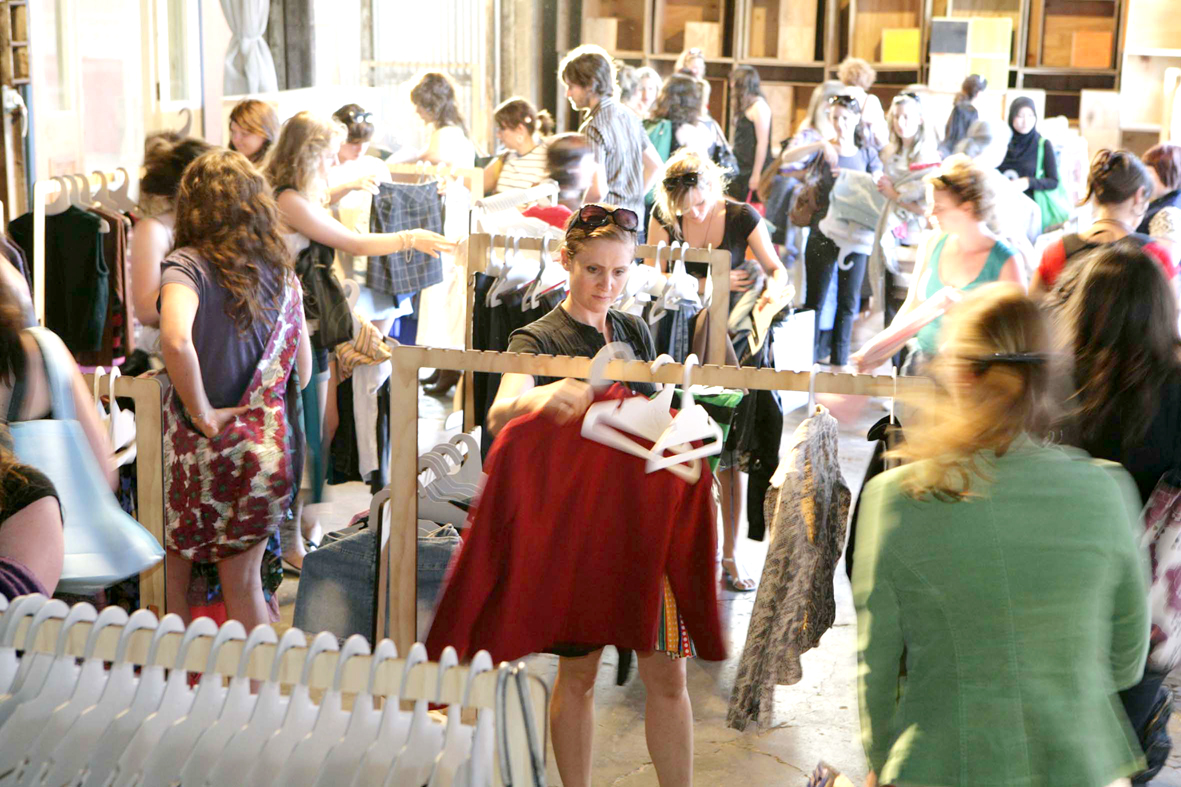 'It's shopping without worrying about the economic side of things,' says Kate. 'It gives people permission to go out on a limb and try something different; to test their individual style… There's a playful, community feel to it.'
The concept taps into what's known as 'collaborative consumption'; the idea that communities themselves can create and control more economically and environmentally sustainable models of consumption. Initiatives such as car sharing, social lending and Airbnb follow the same model. At The Clothing Exchange, a pre-loved garment can find new life with another owner (and anything unclaimed goes straight to charity, not landfill).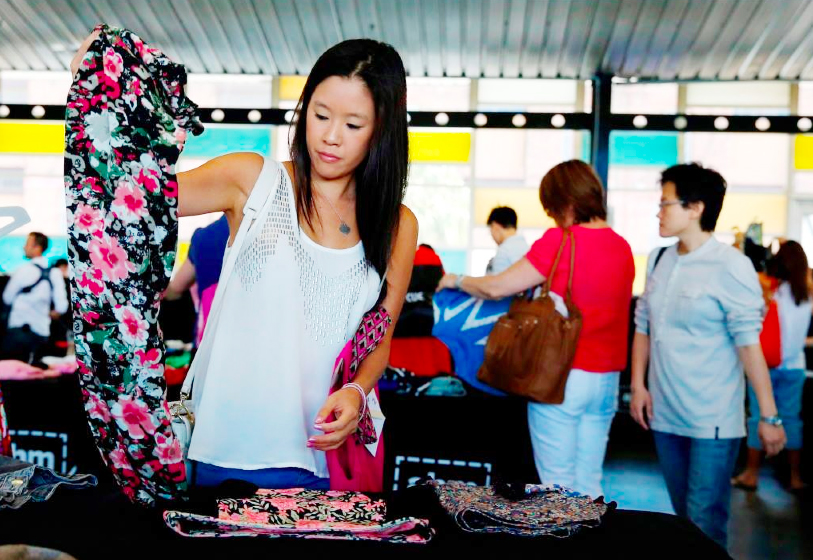 Since beginning in Melbourne, The Clothing Exchange has spread across Australia with a strong base in Sydney and events occurring around the nation. For Kate, the next step is launching an online swapping site.
'The website will emulate the events,' says Kate. Virtual buttons will be used as currency. A community feel will be retained with Facebook and Instagram opt-ins. And users will monitor their own 'wardrobes', able to swap freely with other users.
'We wanted the swaps to be more accessible. It's not easy for everyone to get to an event,' says Kate, now a mother of two young boys. 'With the website, I could be at home while the boys are napping and still able to swap online.' The site will also be great news for regional swappers. 'We were receiving increasing numbers of event enquiries from regional areas, which are much harder for hosting,' says Kate. 'But the online swapping will expand our reach.'
For an organization that started off as 'something quirky; a really "Melbourne" thing', The Clothing Exchange has certainly expanded. Several events at the L'Oreal Melbourne Fashion Festival, regular partnerships with charities such as the Australian Red Cross, Oxfam and the Brotherhood of Saint Laurence, and the invention of 'National Swap Day' have seen the organization's profile rise. But Kate isn't driven by business accolades, simply by an environmental conscience.
'I do it because I want as many people to swap as possible,' says Kate. 'The more people involved, the more positive an impact we can have.'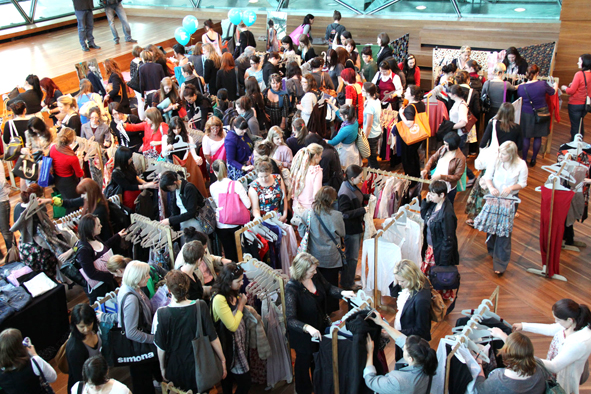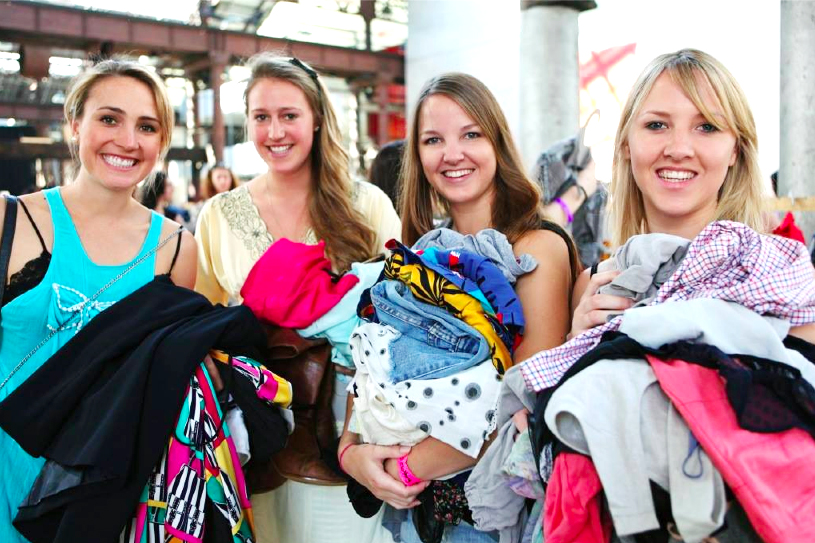 Merken