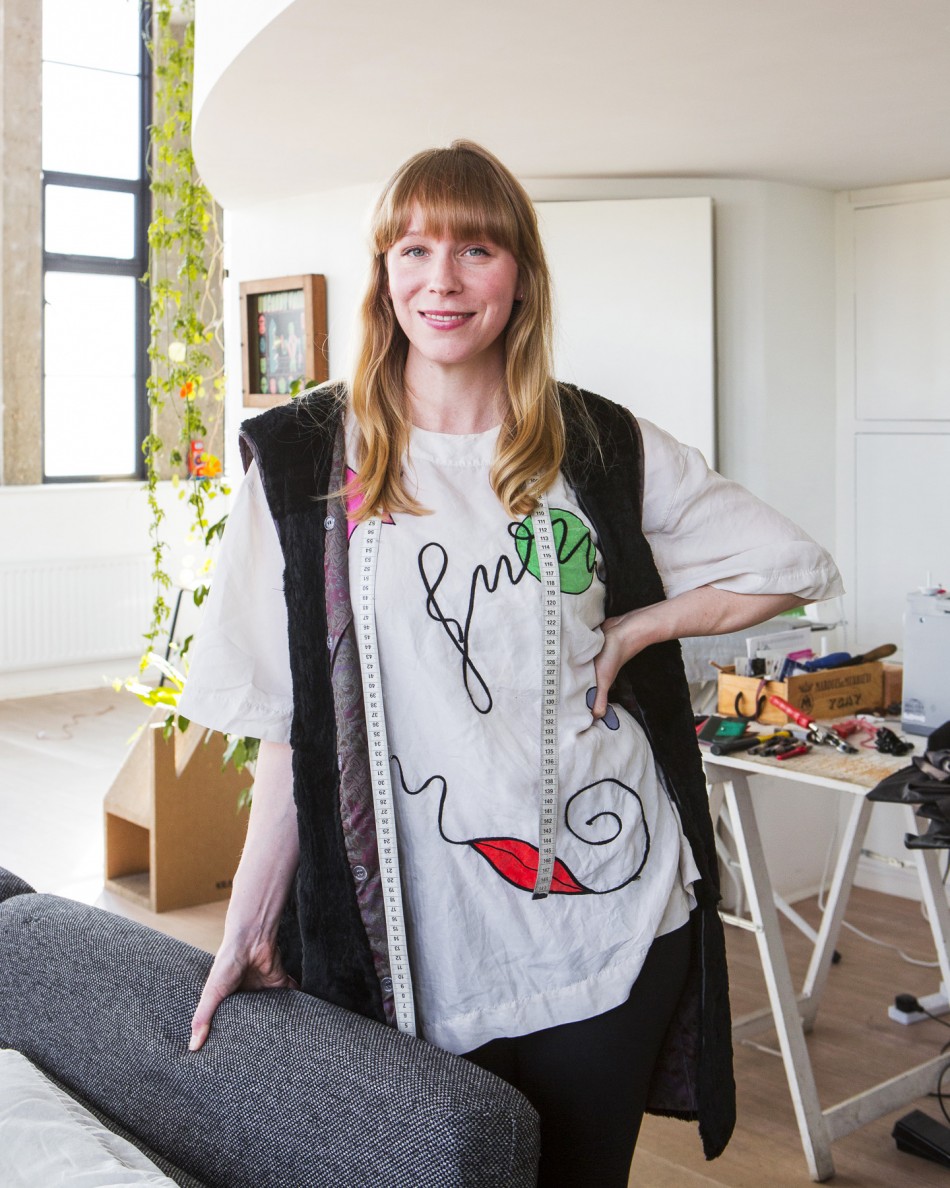 We visited Hedi Jonsdottir in her Clapton studio. We asked her some questions about her brand and being a market trader at Chatsworth Road Market.
What is your name, where are you from and how long have you lived in Clapton?
I'm Hedi Jonsdottir and I'm from Iceland. I grew up in Reykjavik and Vienna. After my studies I decided to move to Barcelona. 6 years later, I headed back to Vienna and finally – 2 years ago love made me end up in sunny Clapton.
What is the name of your business? What do you make?
My brands name is Daughter of Jón, which is simply the english translation of my Icelandic last name. I like to keep things simple! And of course I make bags 😉
You recently started trading on Chatsworth Road market and made a collection specially for the market. Tell us a little about it?
I started trading this April and I really love it. I like my neighborhood a lot, so I wanted to become more part of the community and be able to give something back.
In my last collection I used leather and fish leather from Iceland, but for the market I wanted to do something special and with market-friendly prices. When I moved to London from Vienna I brought with me loads of fabrics but I haven't really used them since. One evening, while I was trying to come up with the concept for a Chatsworth Rd Market collection, I realized that most of the fabrics I brought with me had actually been collected from a bunch of markets around the world over the past 10 years. So I thought of this idea of doing a series of one-of-a-kind bags using only fabrics collected from all kinds of street markets where I lived and travelled to, from Barcelona to Reykjavik, from Vienna to Berlin and Ankara and bring them all on Chatsworth Road. That's why I called it Market Collectables. It's like 10 years of life wrapped in a bunch of fabrics and designs, it almost feels like I'm introducing myself to Clapton 😉
What challenges have you met as a market trader?
I've never traded at a market before. It's something completely new to me.
So from how to decorate and set up a stall to how to approach people, overcome shyness and having to sell your product in direct contact with the client- all that was a big challenge.

But the fun and the direct feedback you get makes you learn fast and can be really rewarding (when people like it!)
You also make bags out of other materials, like fish skin. Where do you source fish skin and which fish is your favorite to use for bags?
I get the fish leather from a small town on the north coast of Iceland. It's recycled fish skins from a fish factory. I love working with fish leather, it has this exotic look and it's a soft but strong material when compared to the same thickness of 'ordinary' leather due to it's natural cross-fibre structure.
The salmon and the cod leather look very elegant with beautiful fine scales and a soft touch. The wolffish on the other hand has a bit more of a tougher look and touch. Instead of scales it has dark spots. It's very strong, so strong that in the old days Icelandic fishermen used it to make shoes.
Do you want to say something about your studio
I love my studio (and my home!). It's an Art Deco manufacturing plant that used to produce parts for DeHavilland planes, I love the shape of the building and the light is incredible. The furniture comes from different places. Some pieces have been traveling with me for years and I brought them with me when I moved here and a lot of them and others are made from friends who are furniture designers or artists. I also have a few art and jewelry pieces from my friend, jewelry designer and also Clapton resident Hannah Upritchard from Hannah Rings. For my last collection she made special fastenings, snap fastenings and buckles for my bags .
The rest of the furniture is all from second hand stores in London, with a few pieces coming from a really nice shop in Hackney Wick called Imperial & Standard.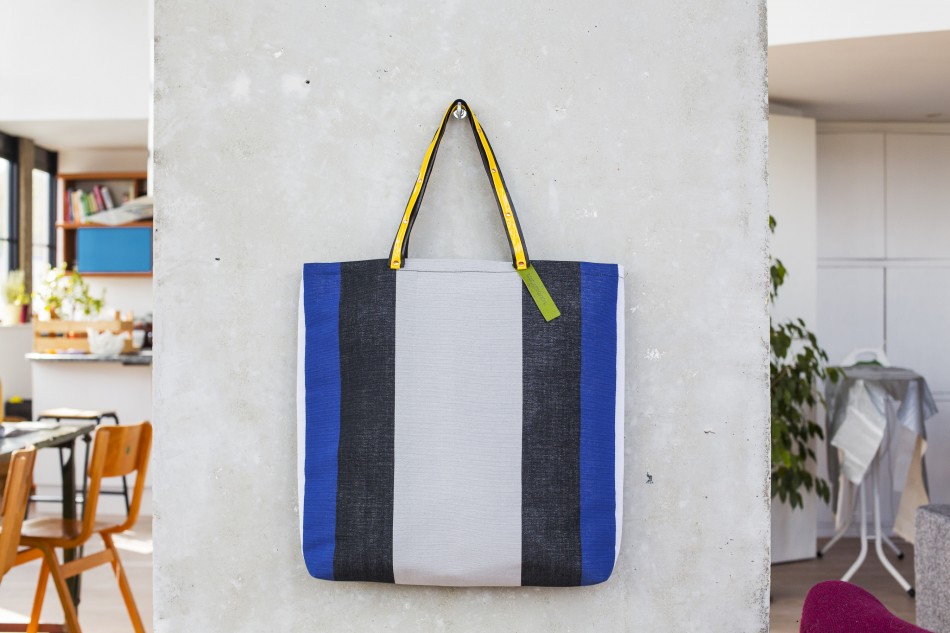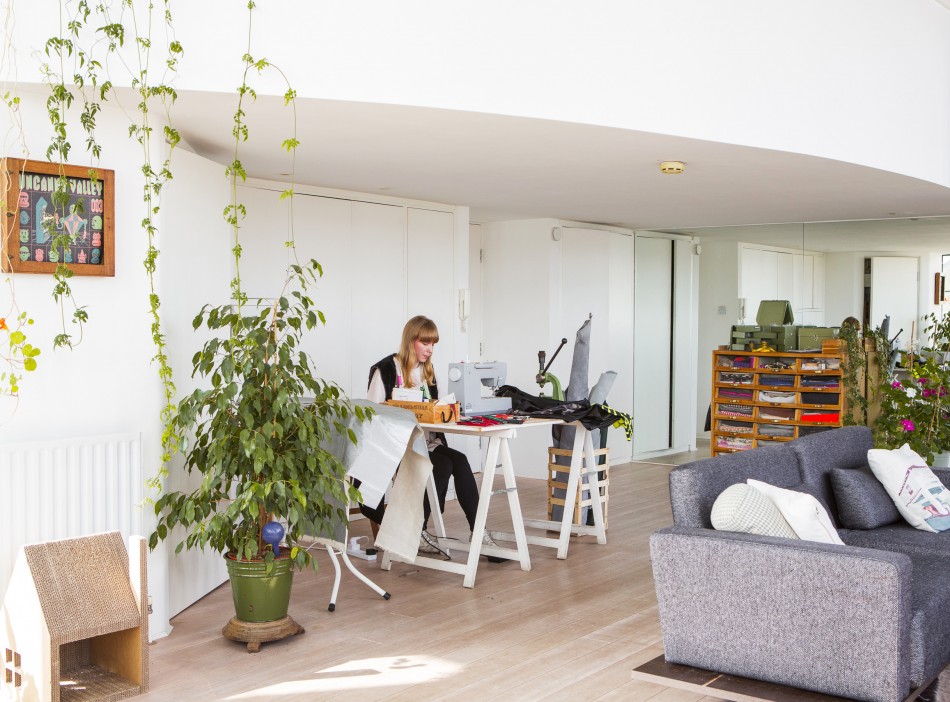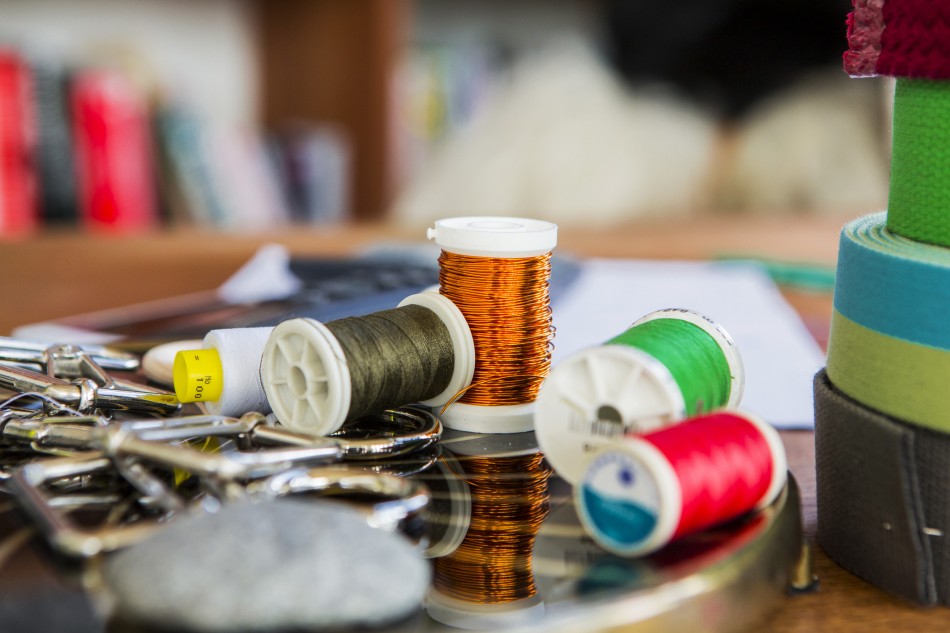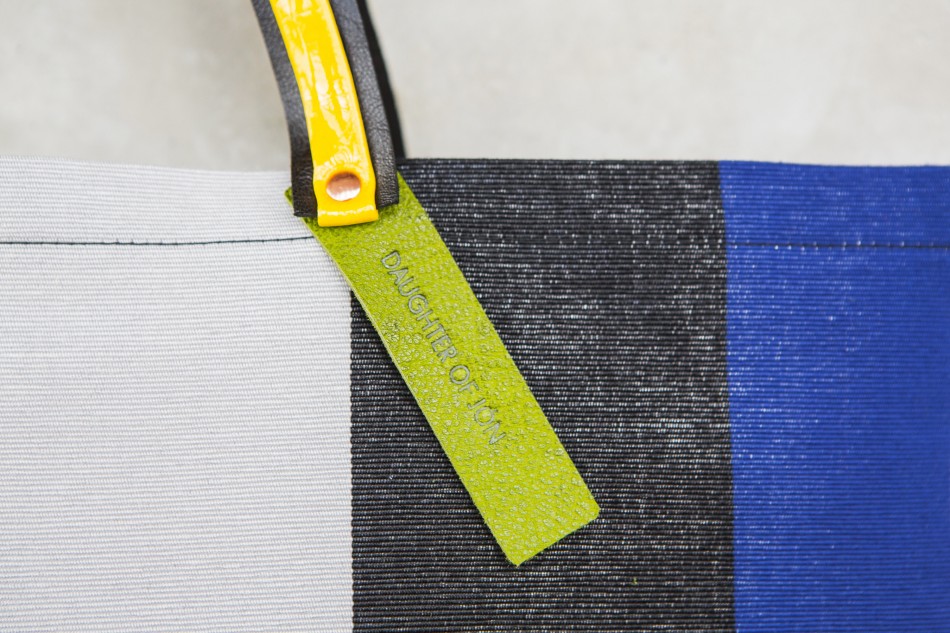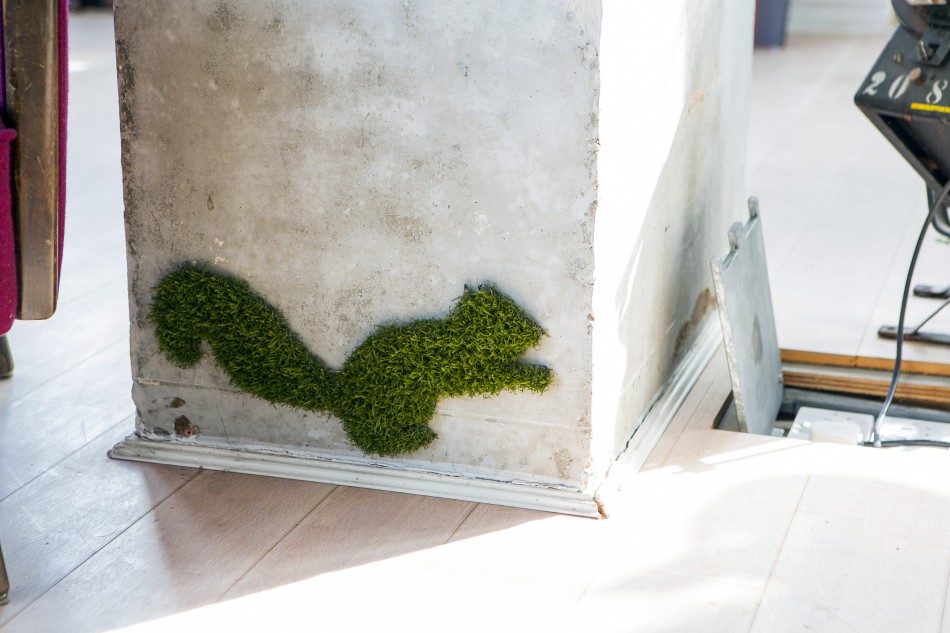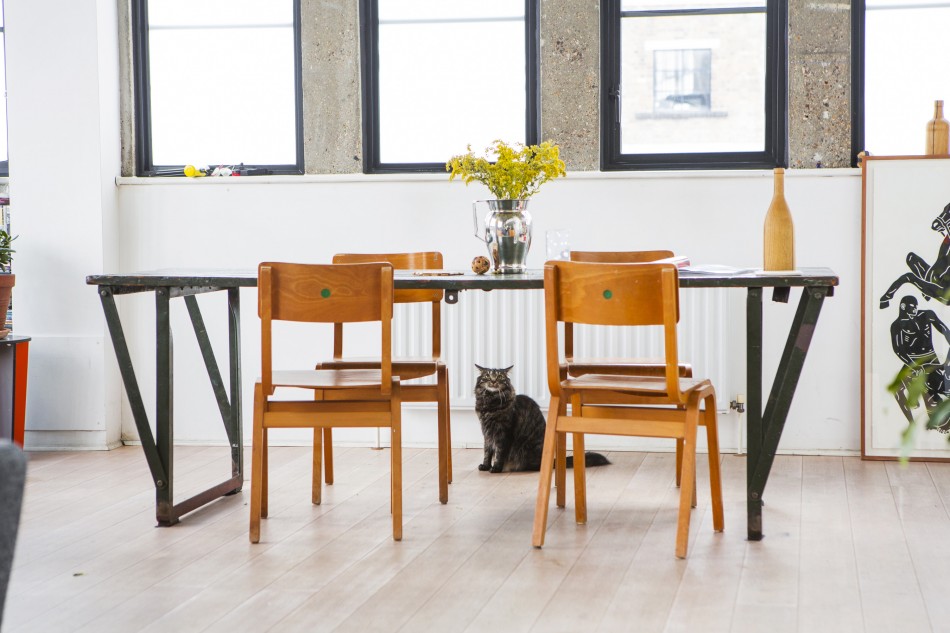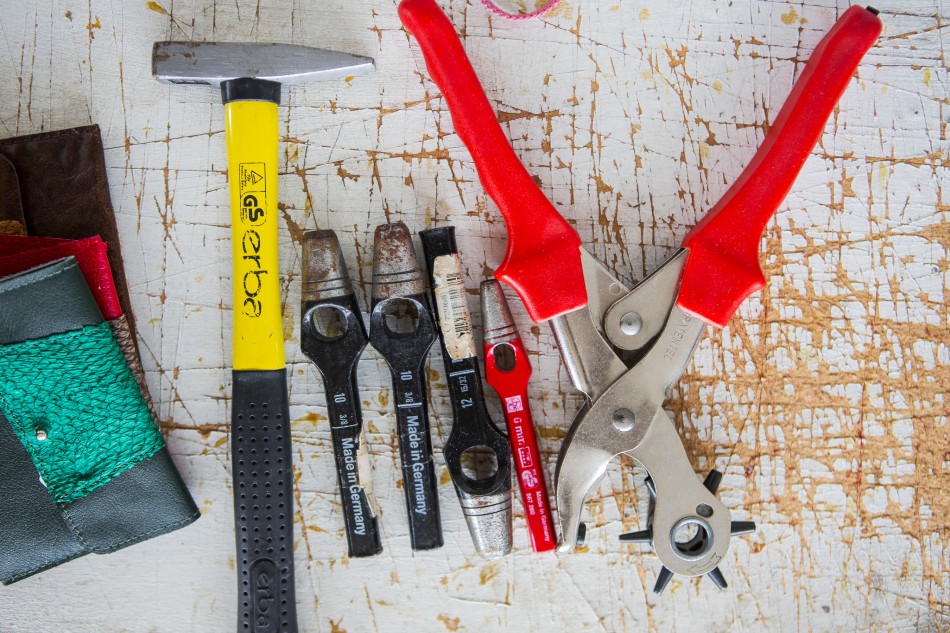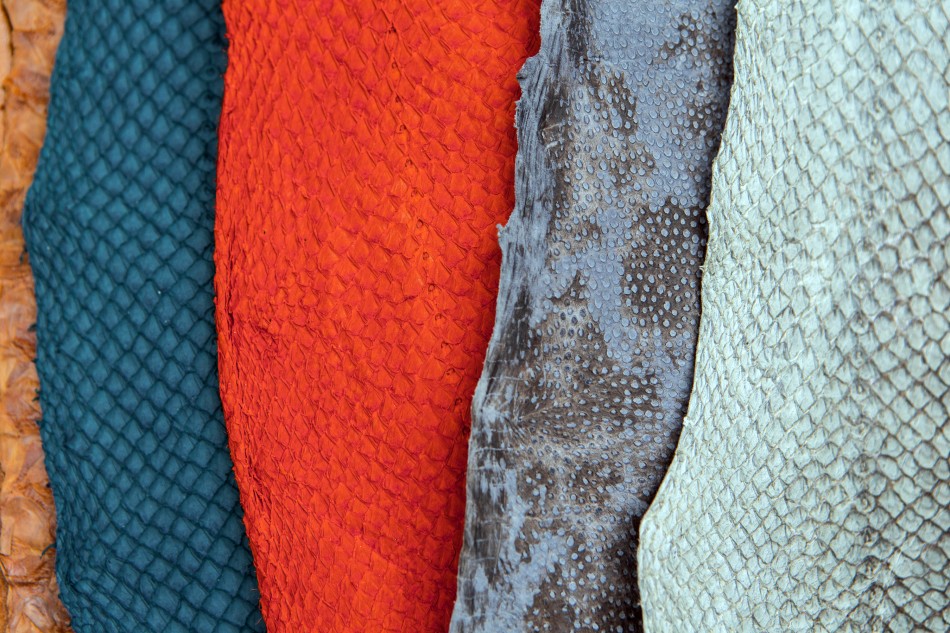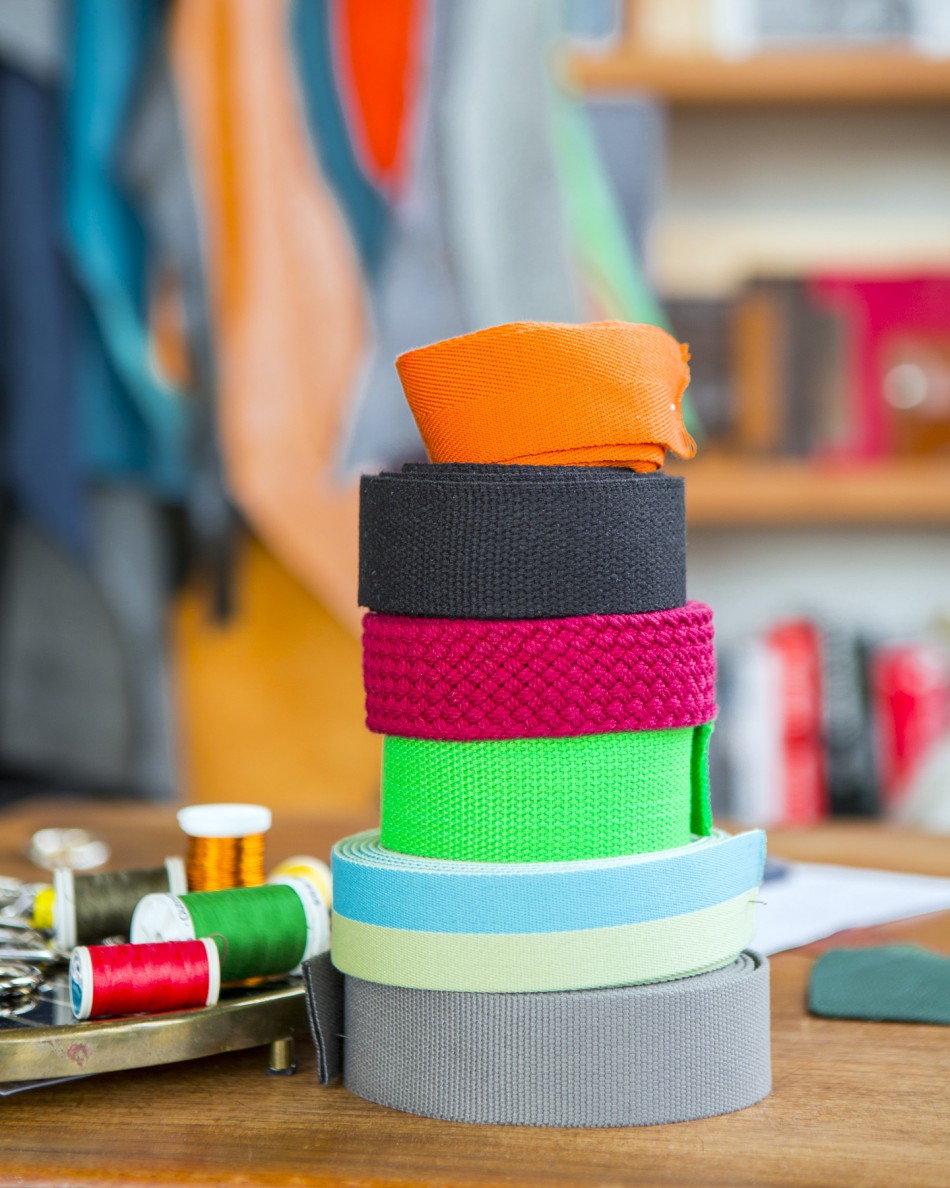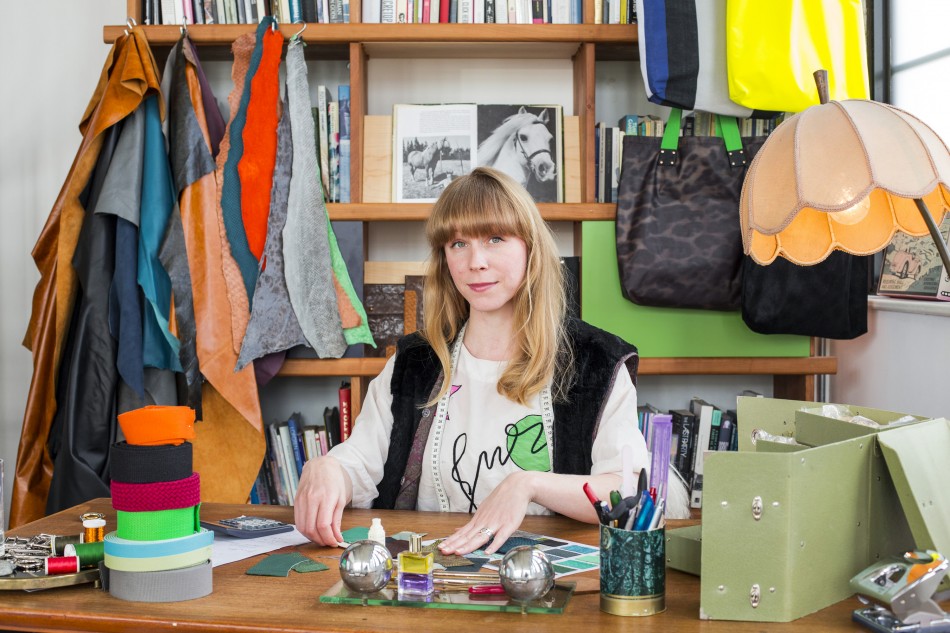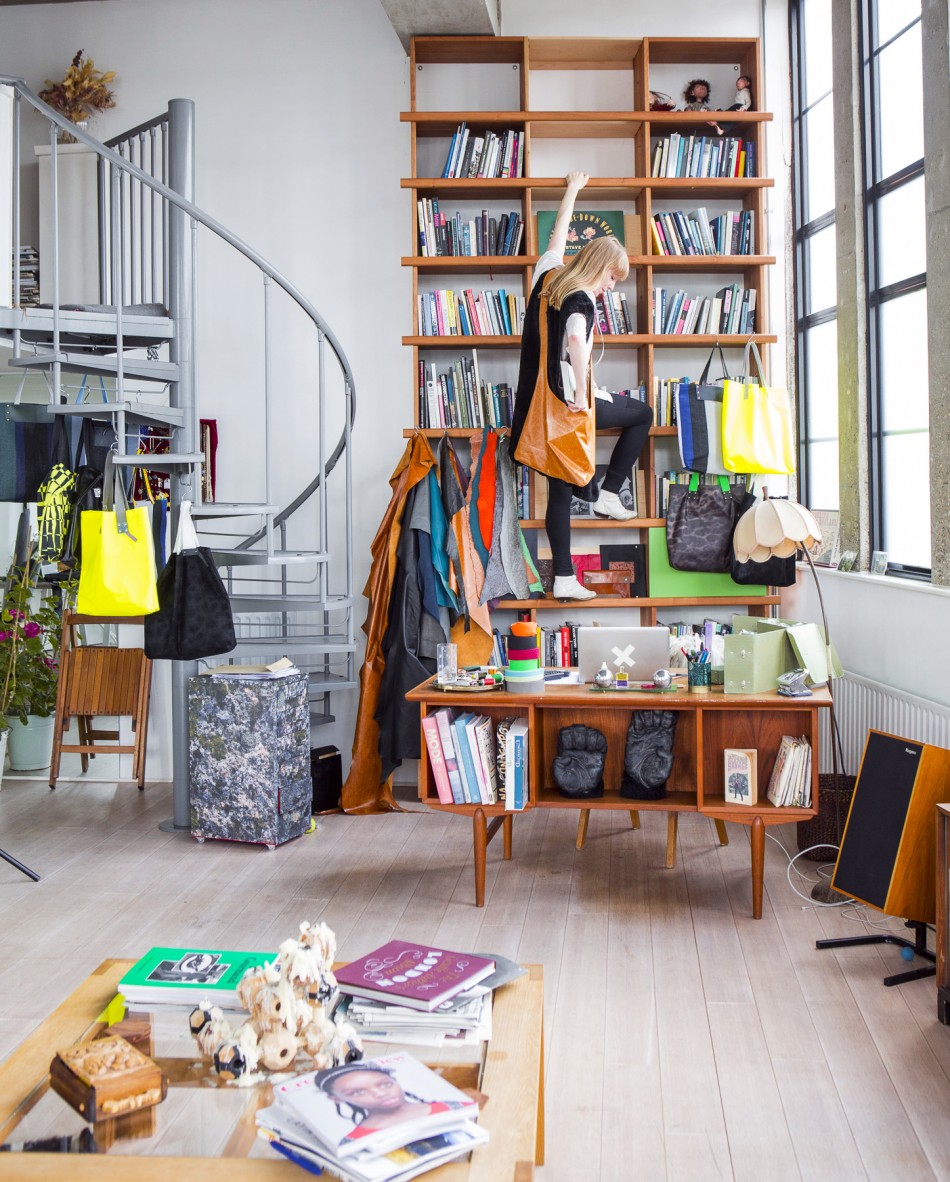 DAUGHTER OF JON