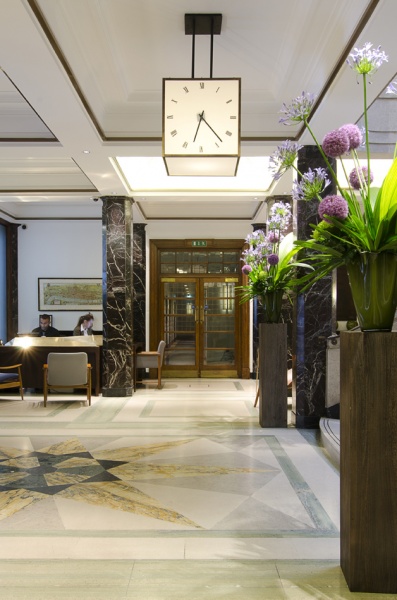 Set in the heart of the vibrant East End, the award-winning Town Hall Hotel combines architectural splendour with cutting-edge design and a devotion to the pleasures of life.Whether showcasing Edwardian grandeur, 30s Art-deco or contemporary loft chic, our one-of-a-kind rooms contain designer kitchens and bathrooms and are furnished with original vintage pieces. Enjoy a turn-down service with chocolates made in our Michelin-starred restaurant and relax while the Town Hall Tea Lady serves martinis from her trolley. Take a dip in our gorgeous sun-lit pool, choose a drink from our bar menu of over 200 spirits, beers and cocktails, or book your table at the foodie-mecca that is Viajante.
The design has drawn plaudits from English Heritage and won accolades within the industry. Town Hall Hotel won the prestigious RICS London award for Building Conservation, as well as the national Project of the Year Award, reflecting the exceptional concentration that was put into restoration and preservation as well as imaginative reinvention.
Using techniques never before seen in Britain, including a patterned metal veil, laser-cut with a design inspired by the Art-deco Council Chamber, every room is flooded with natural light, while original features have been painstakingly restored.
Architects, furniture designers, artists and craftsmen have been involved at every step of the way to create a truly stunning interior. Attention has been paid to the tiniest details – the floorboards on the two sides of the building are of differing types of oak, because they catch the morning and evening light in differing ways.
Those with an eye for design will find THH stimulating and thrilling. Ask one of our reception staff for a tour – we're very proud of the work that's been done and are always thrilled to talk to our guests about it. Look out for the photographs in your room showing how it looked before restoration – dusty offices and rubble-choked bathrooms transformed into elegant, inviting suites of rooms.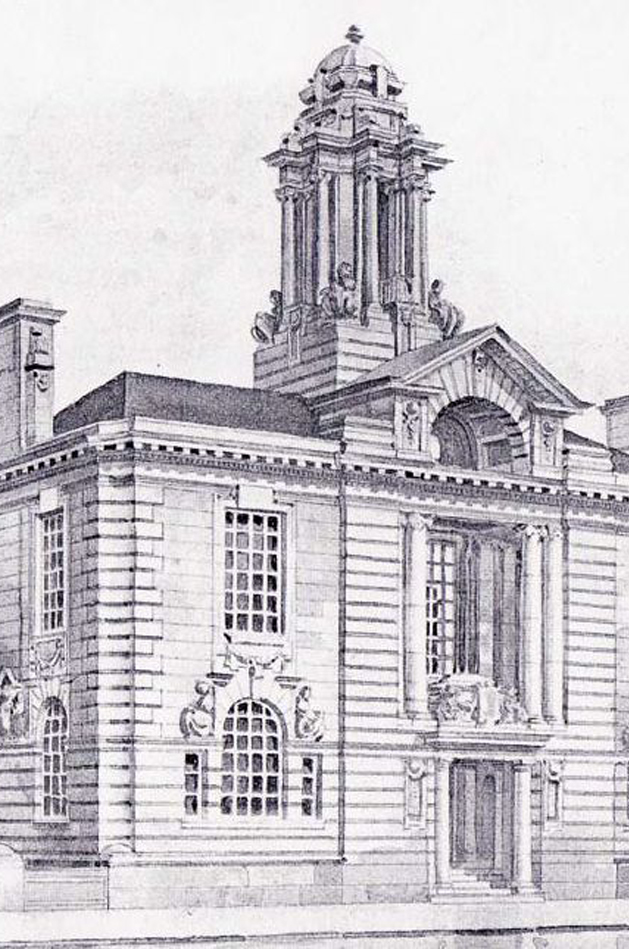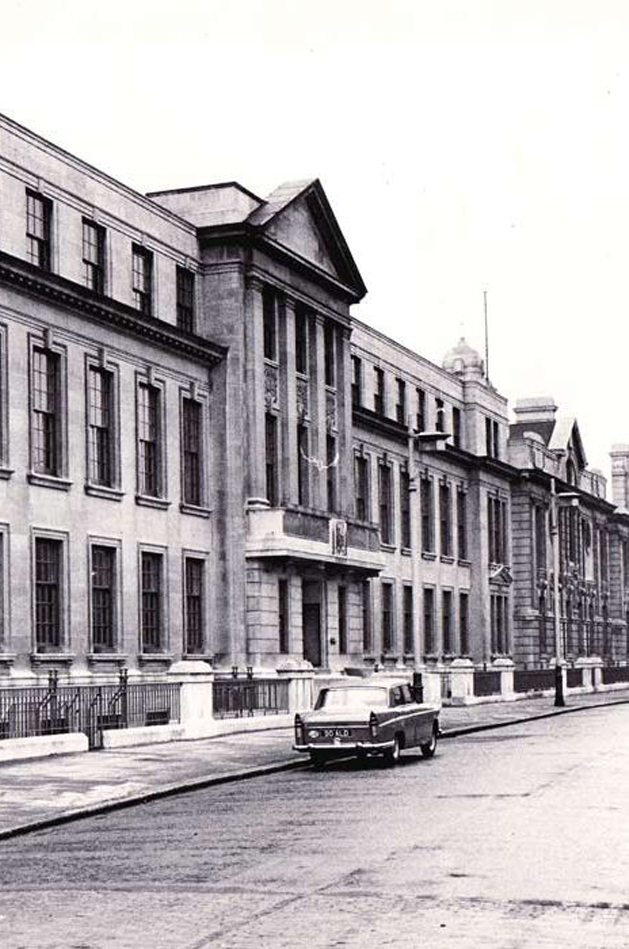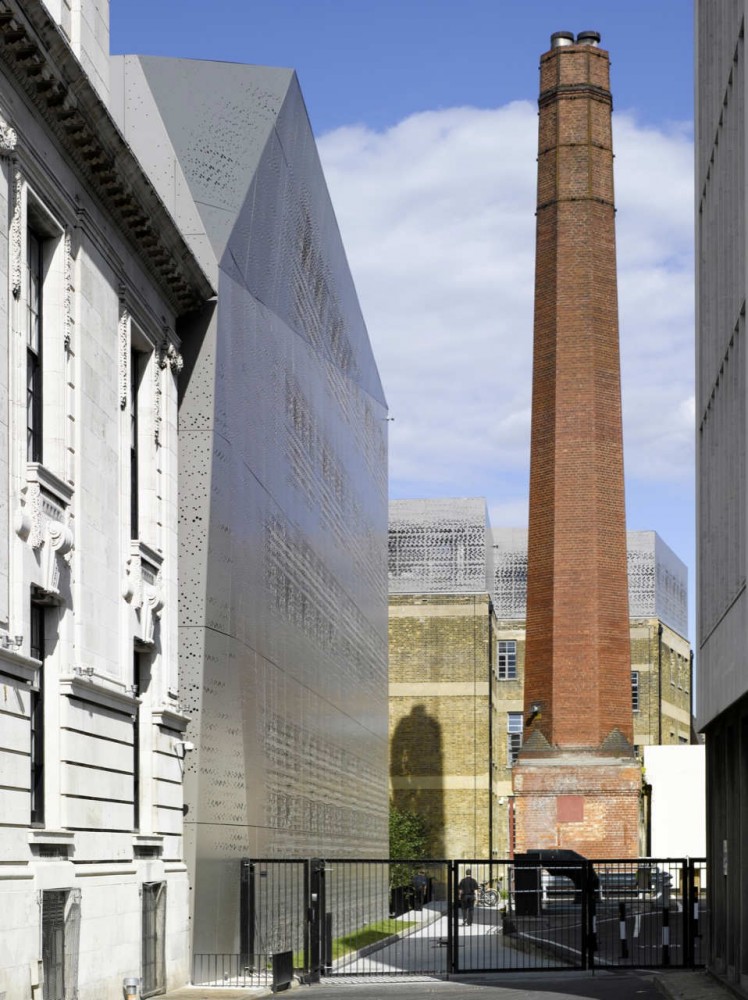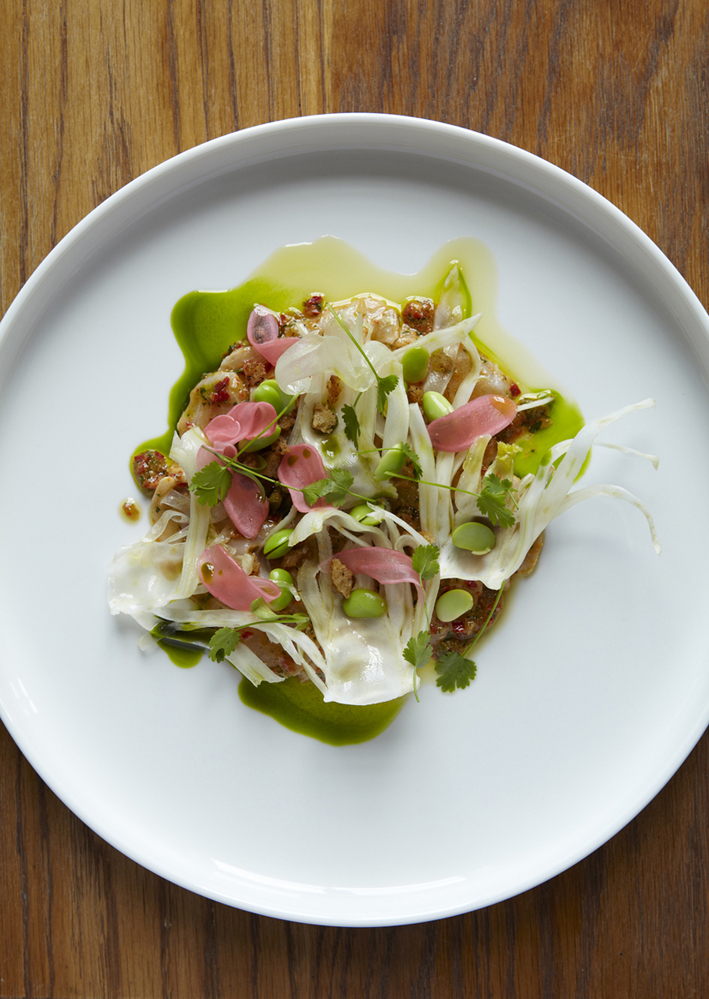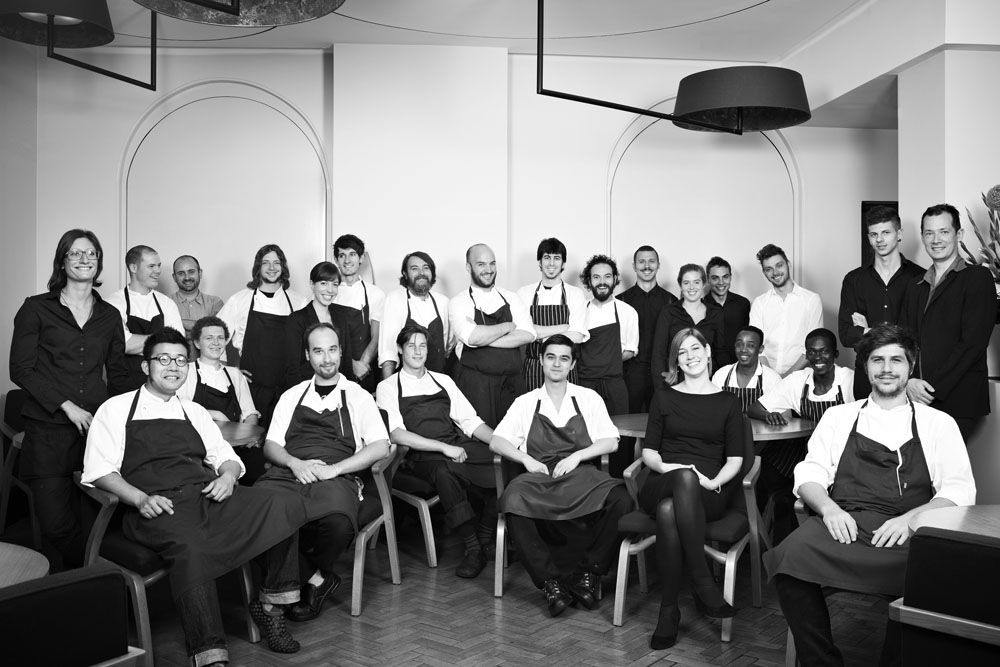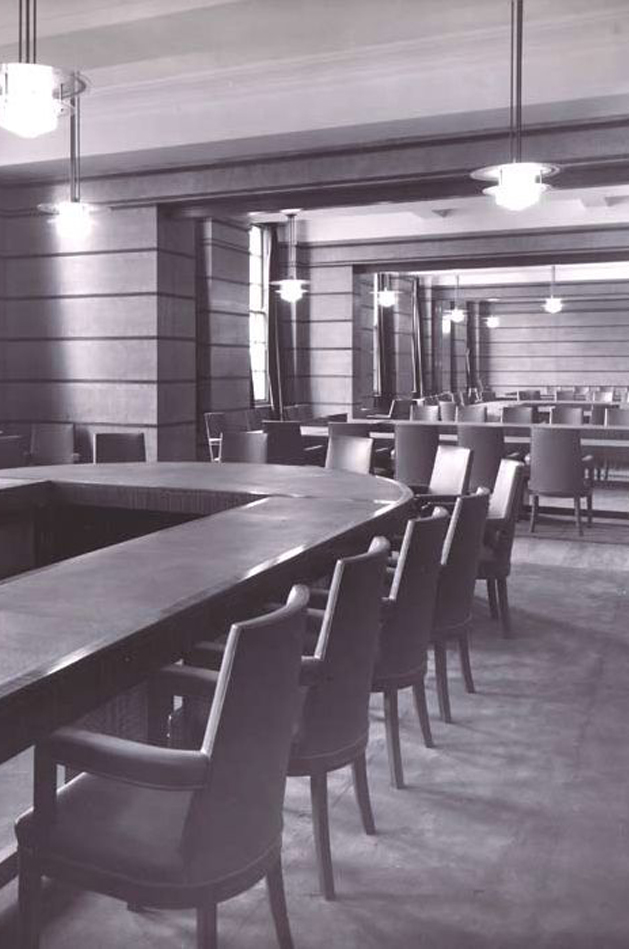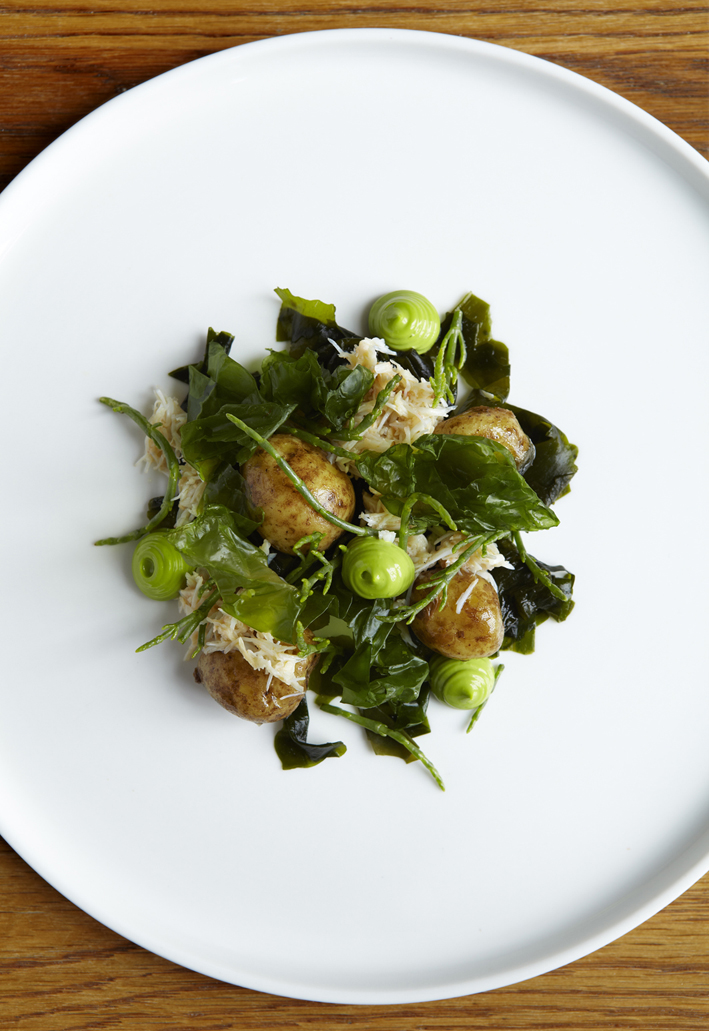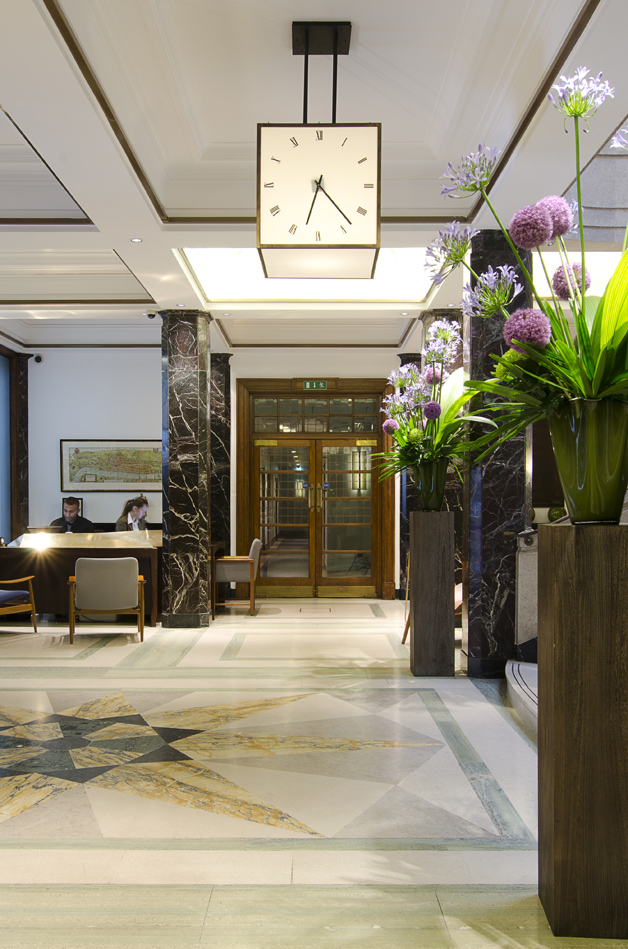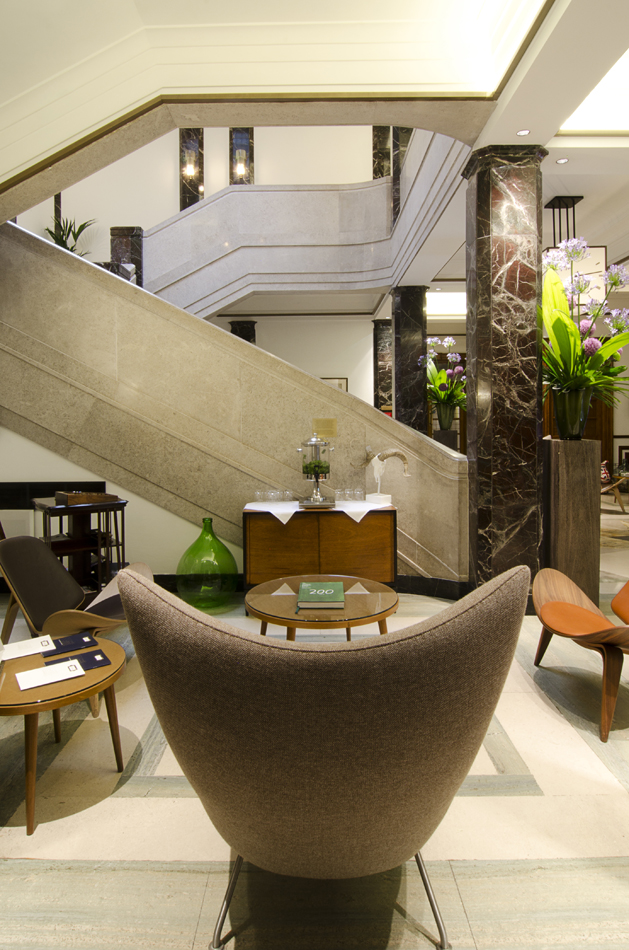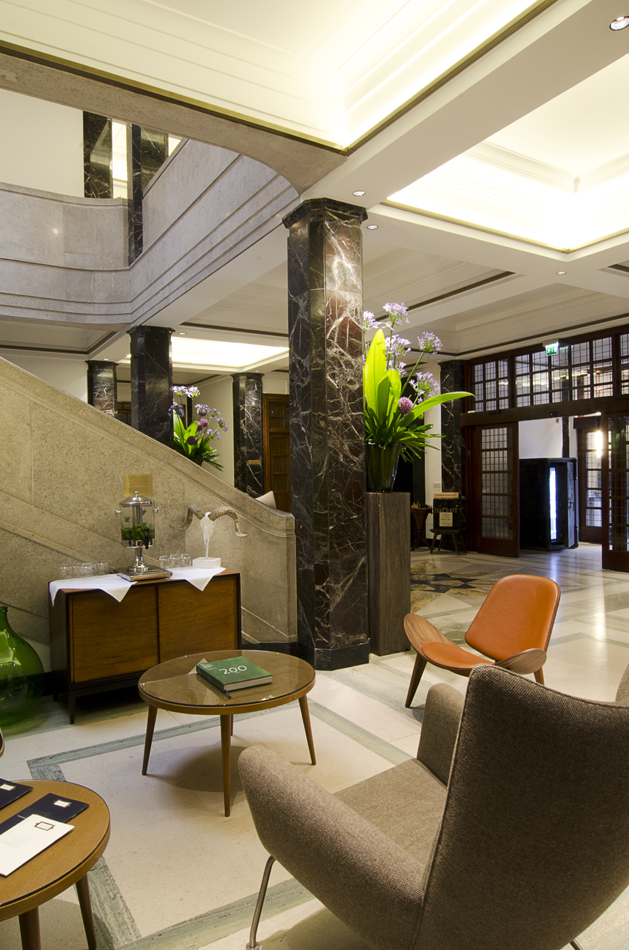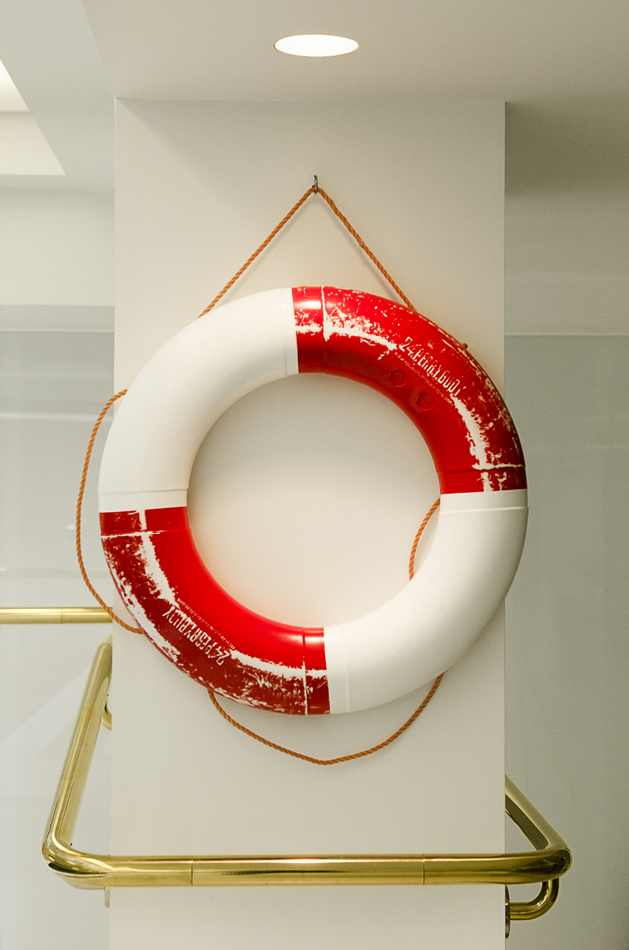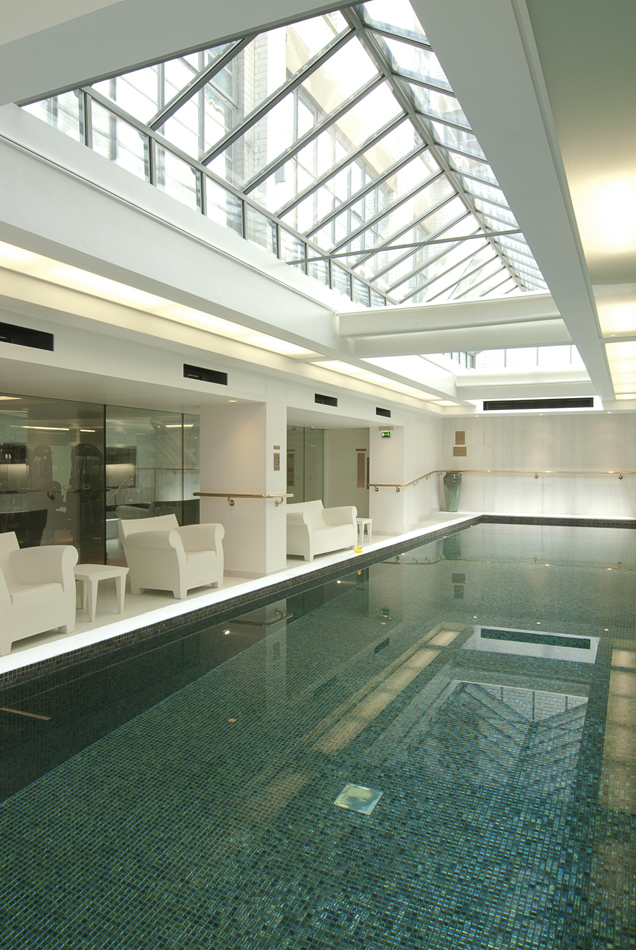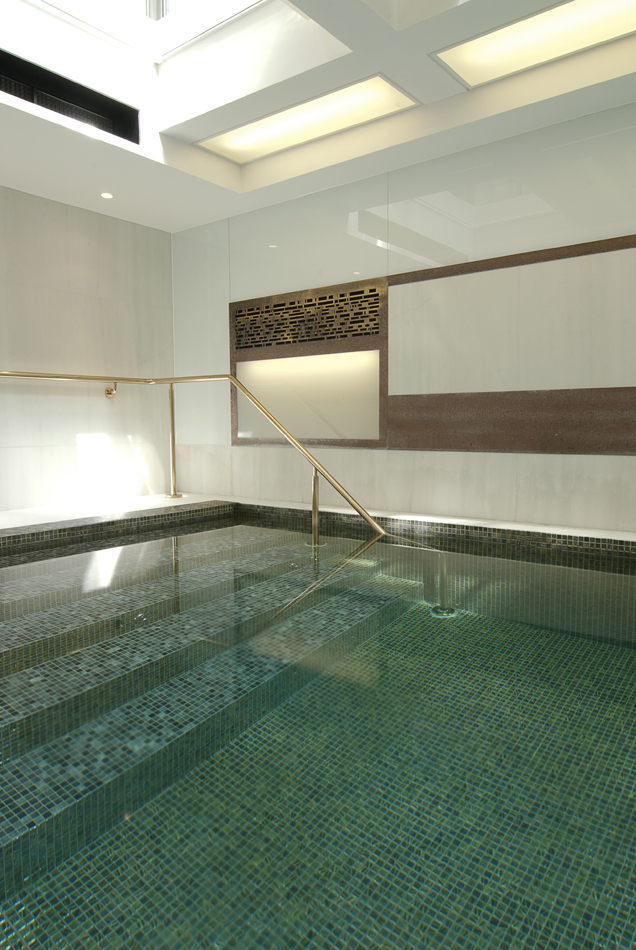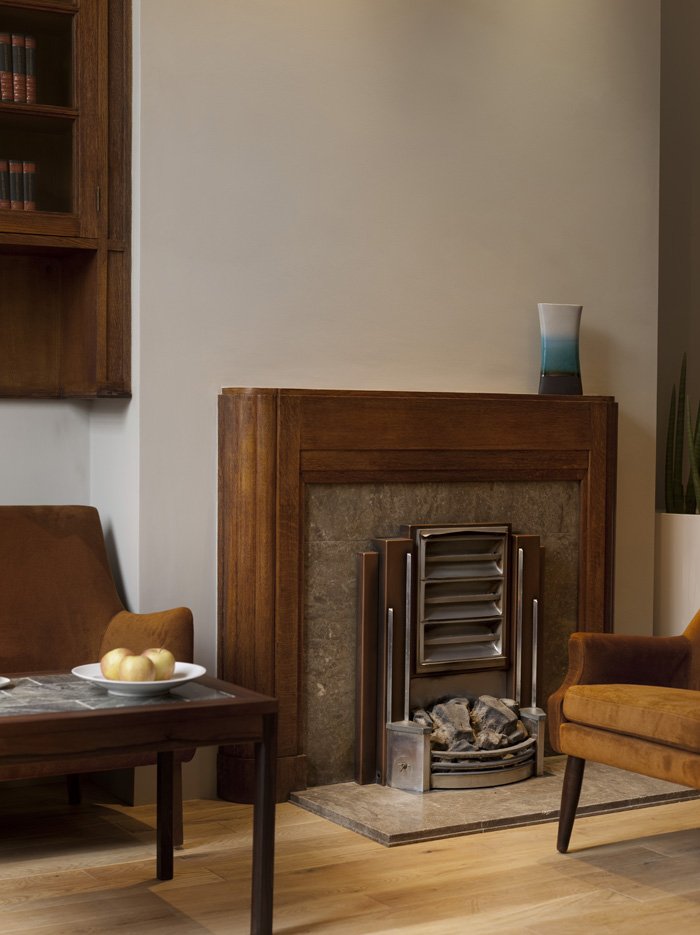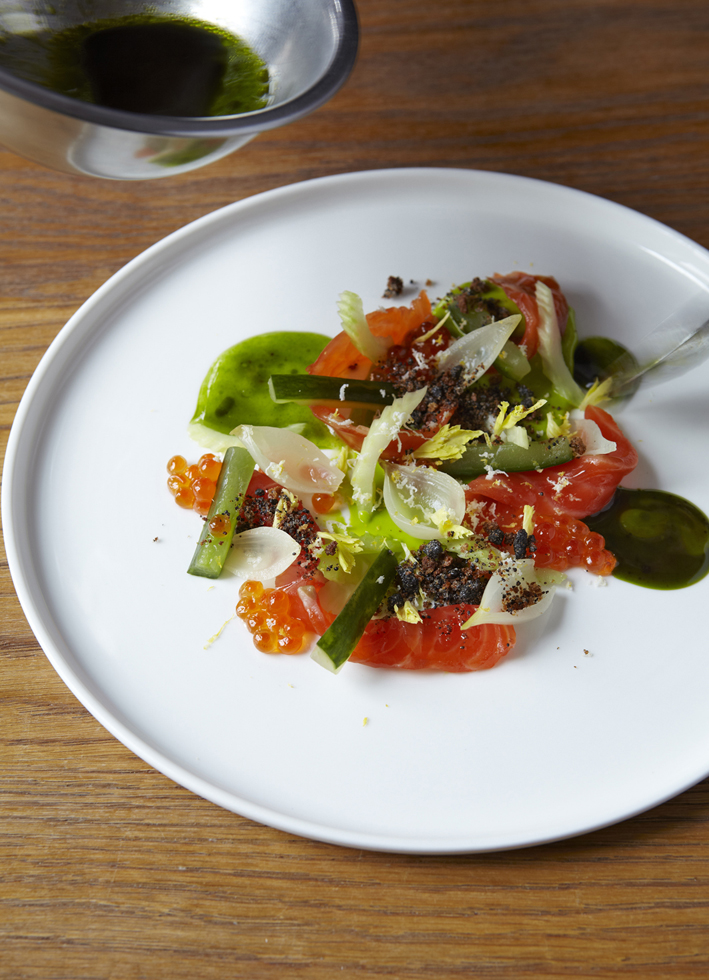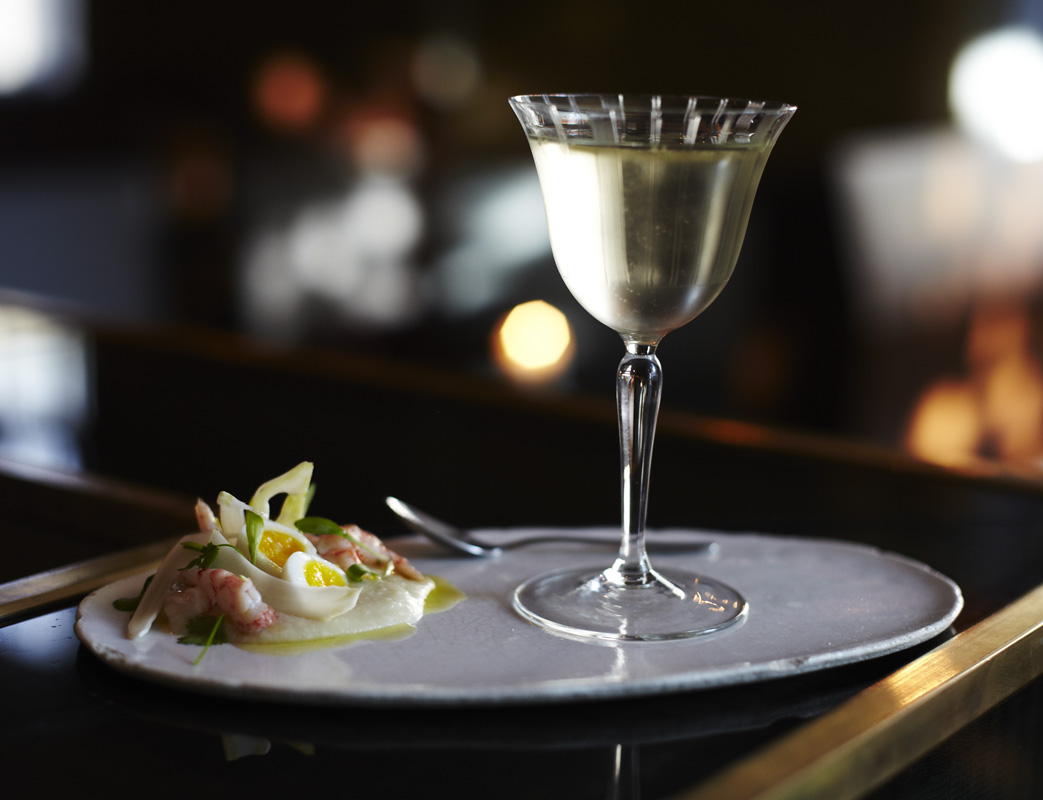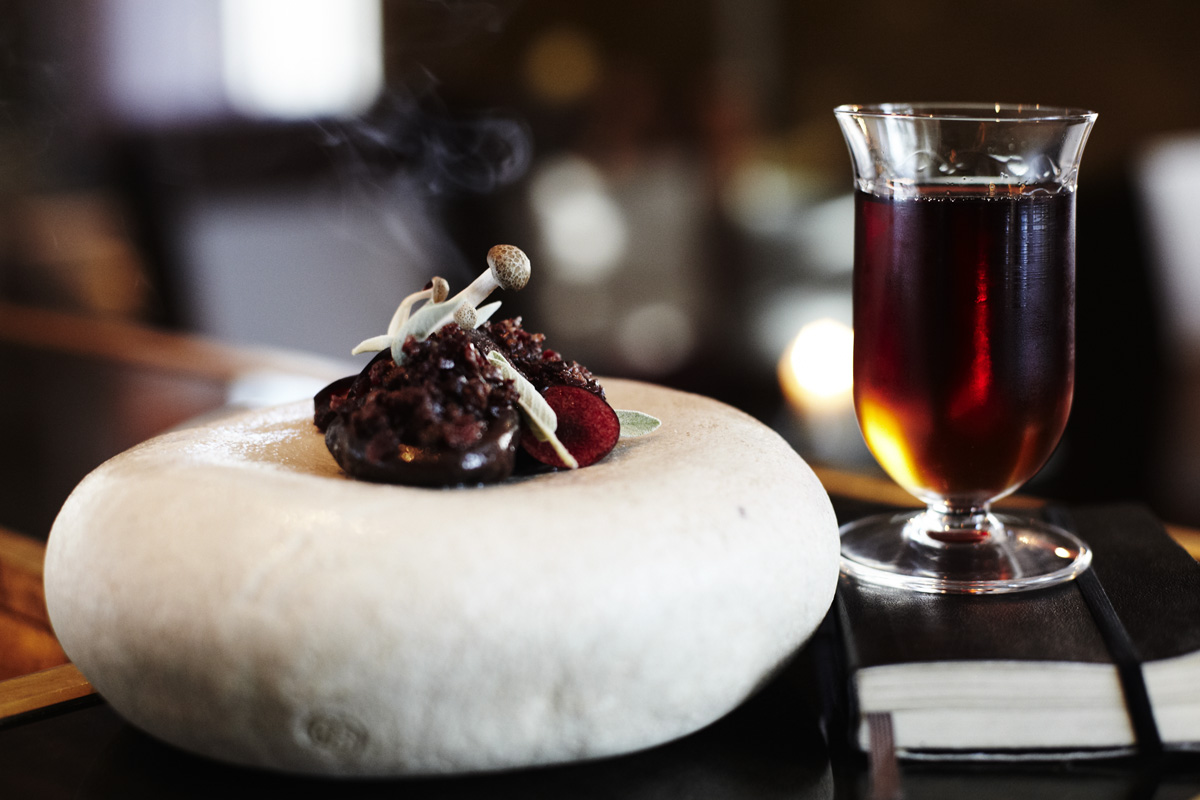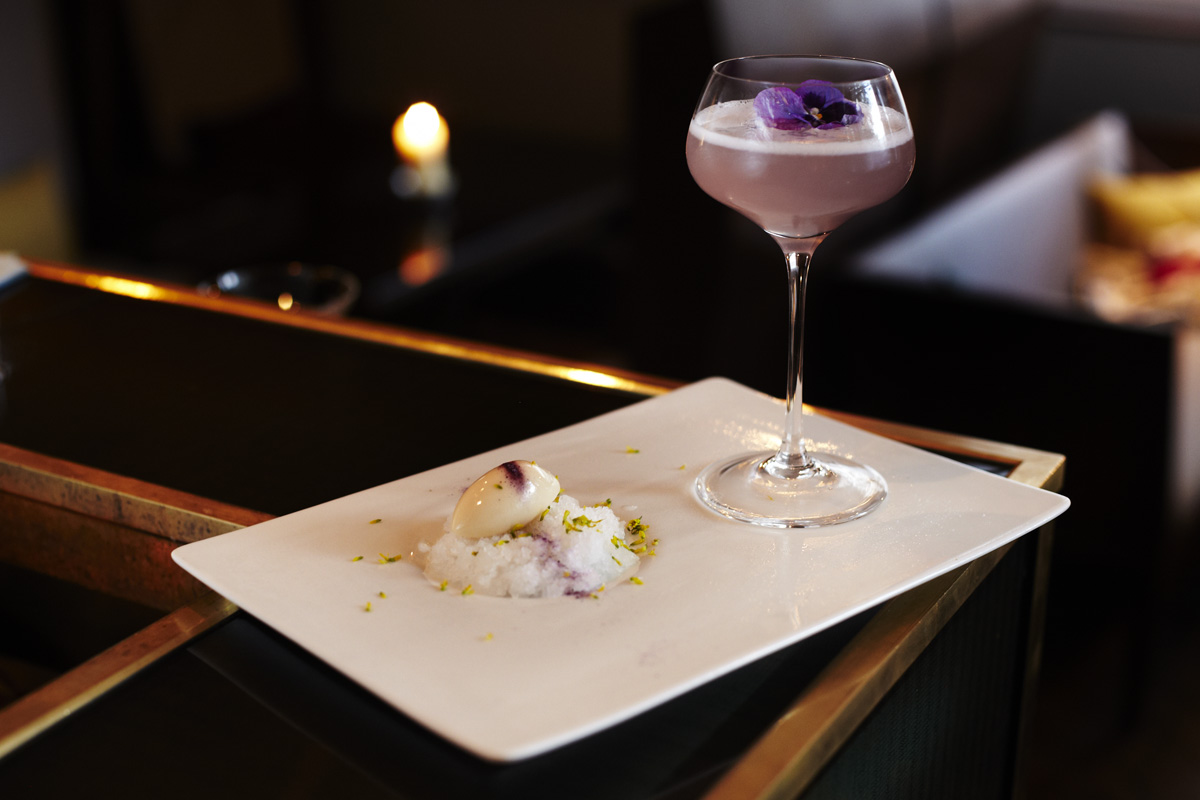 Town Hall Hotel
PATRIOT SQUARE, BETHNAL GREEN
E2 9NF LONDON