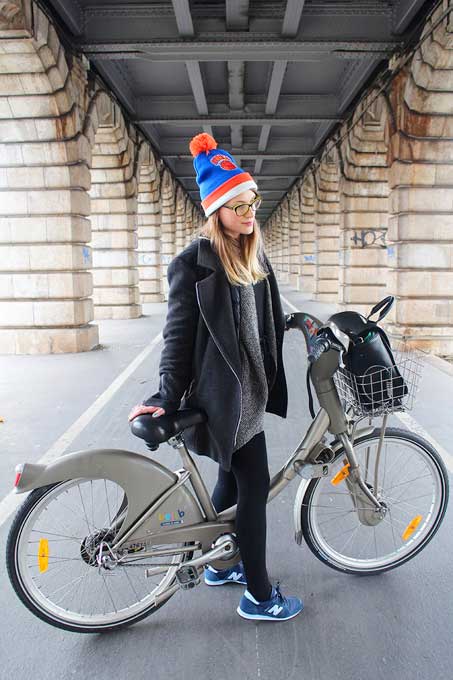 Paris is now full of bike´s thanks to the new Velib stations, located all around the city center ( 18,000 bikes are available). Velieb is a shared bike sharing system that allows you to take a bike and return it where you like since there is no previous booking needed.
This self-service bike system is available 24 hours a day, all year round. To access the service, buy a 1-day or a 7-day ticket online or at any Vélib' station or you can also sign-up for a long-term subscription.
How does it work?
Release a cycle. There's no booking. Just turn up and go! Go to terminal at a Vélib' station. Follow on-screen instructions
Select a bike and enter bike number
Wait for the green light and signal and take your bike
The first 30 minutes of each trip are always free of charge
You can also buy a ticket online, the prices are cool: 1,70 € for a day and 8 € for a week. There is also a Velib app available if you need it.