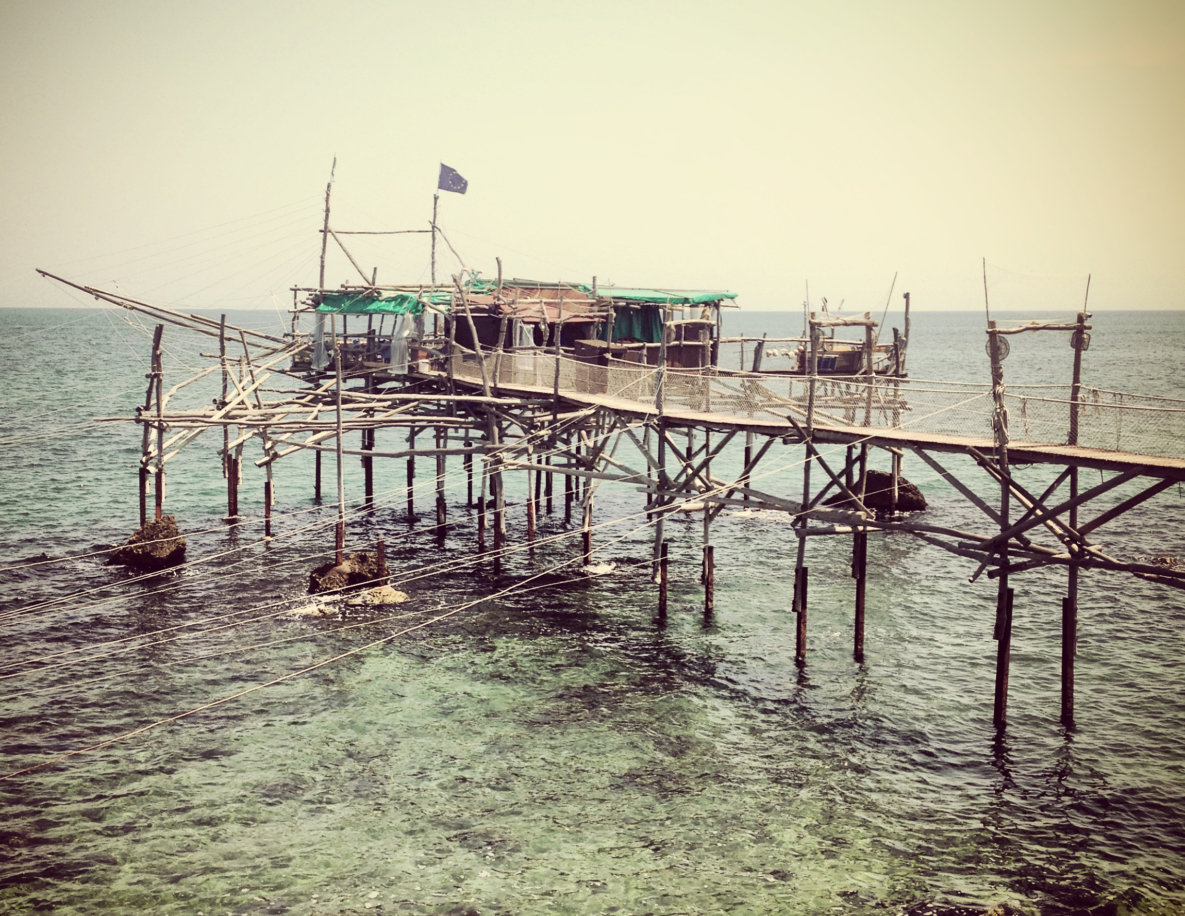 Text : Florencia Serrot Geminelli
Pics: Detlef Schneider
The Abruzzo is a region we know well since part of our family still live there. From the Grandparents stories whom emigrated to Argentina in the 1930´s to cousins that decide to quit living in major cities to go back to their villages and work making wine going through an extensive list of remembrances related to farming and agriculture during holidays being a little kid, all these tiny constellations tight our bounds to this marvellous part of the Italian boot.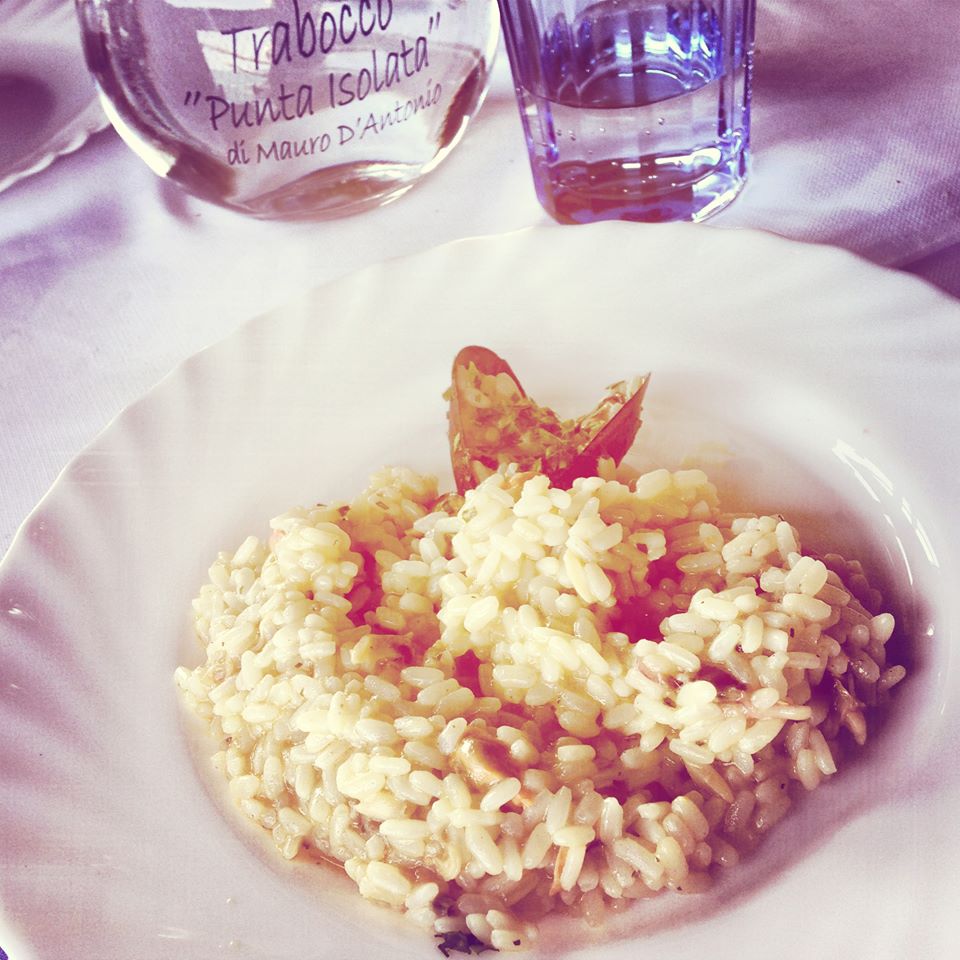 Food is religion in Italy,  that is something everybody knows. But in this region of the Adriatic Sea, Le Abruzzo, it feels more than in other parts. The soft landscape, where mountains like the Lanciano Pass are separated from the sea within a few miles, gives a fantastic enviroment for agriculture and wineyards.
Therefore the will to have the best produce, wine, oil or gastronomy of the area is way of living. But we are here to talk about the Trabocco, and any great italian story  is nothing without the story of a dream turning into reality.
The Trabocco "Punta Isolata" is a dream of  its owner Mauro DÁntonio. A lovely guy that will take care of you with his staff while you eat there in person. And will check out that all is as expected.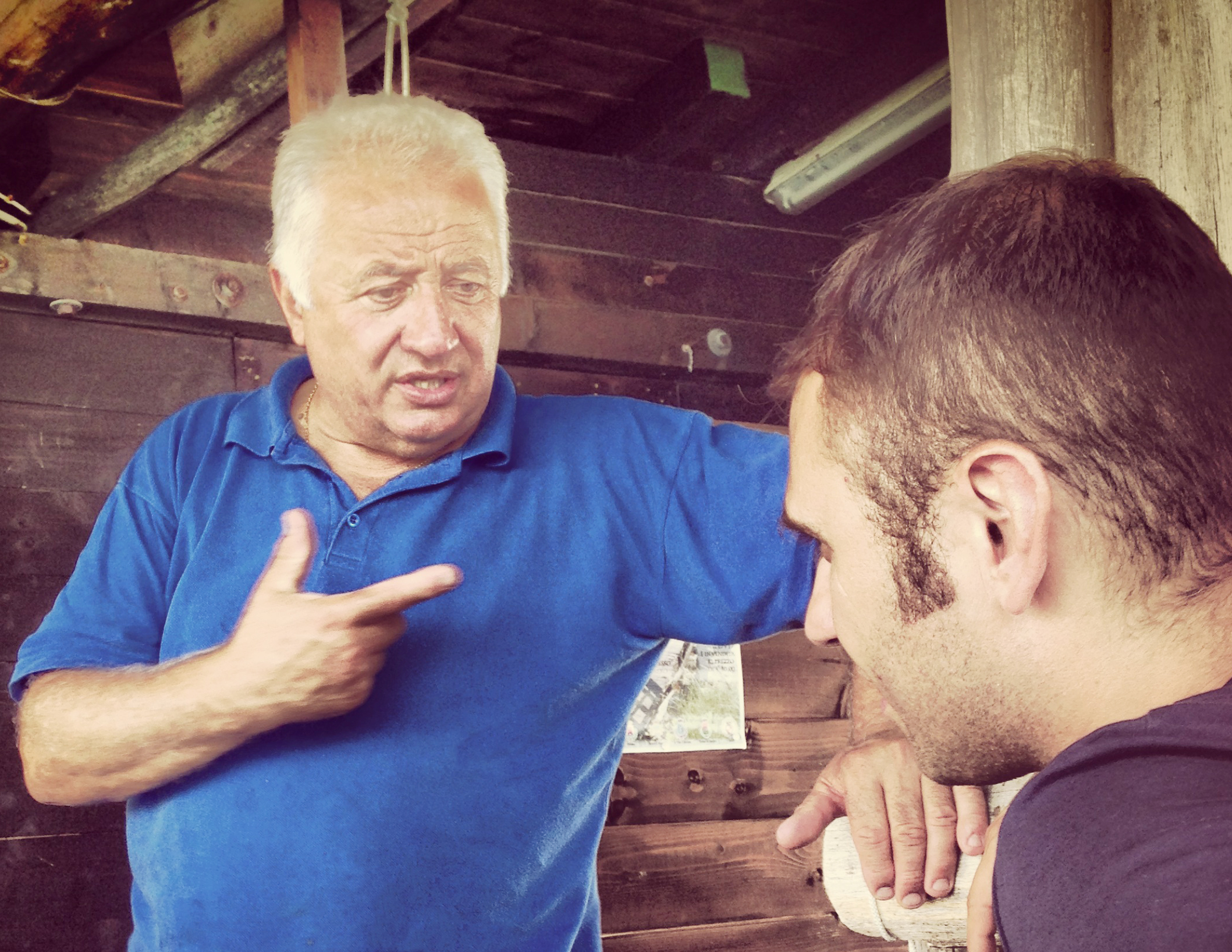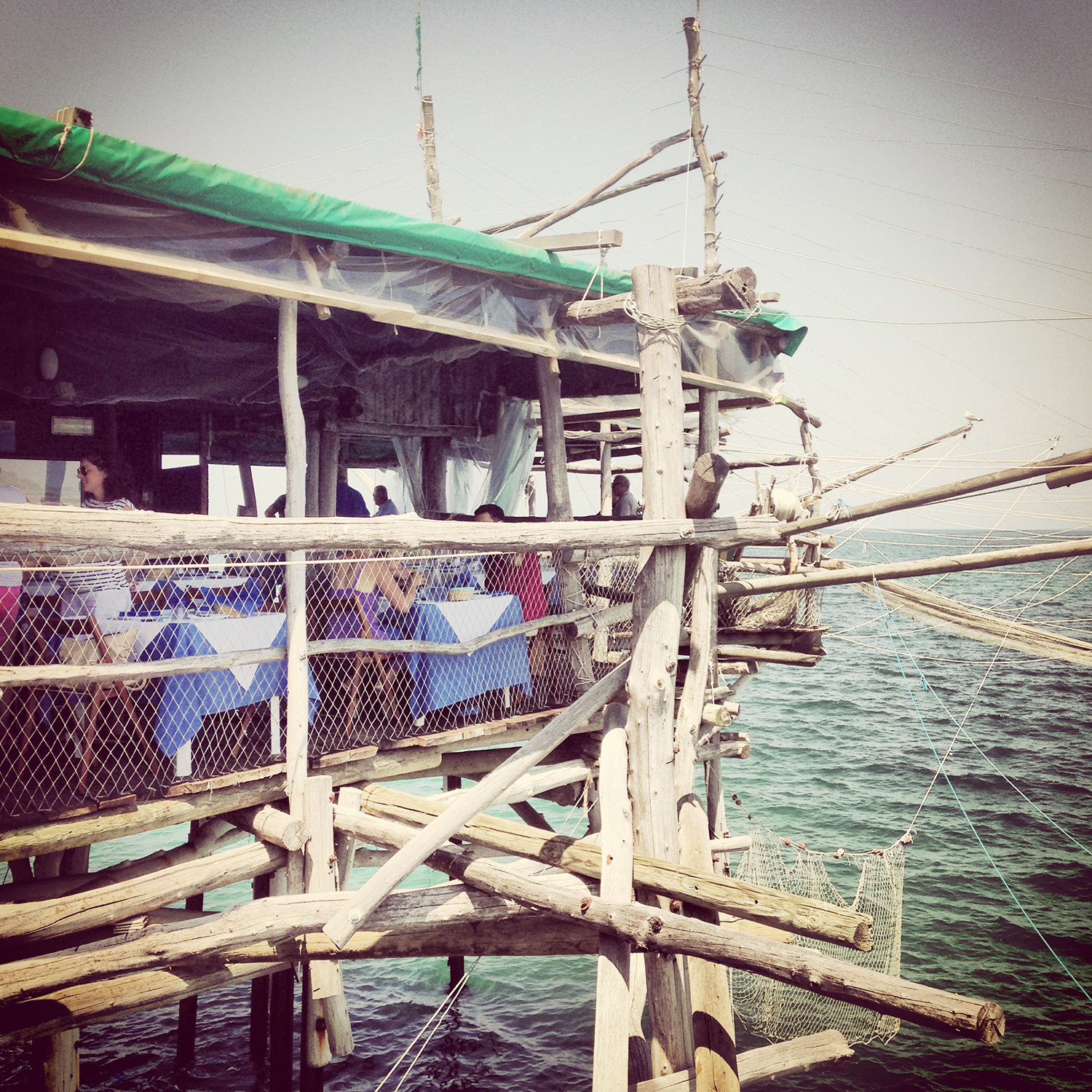 His dream was  that one day he could  build with his son a traditional Trabocco, a fishing structure for traditional fishing methods of the area, dating from the times of the Phoenicians.
So a few years later after his vision turned into reality, our cousin Andrea takes us there for a fantastic family lunch at the sea.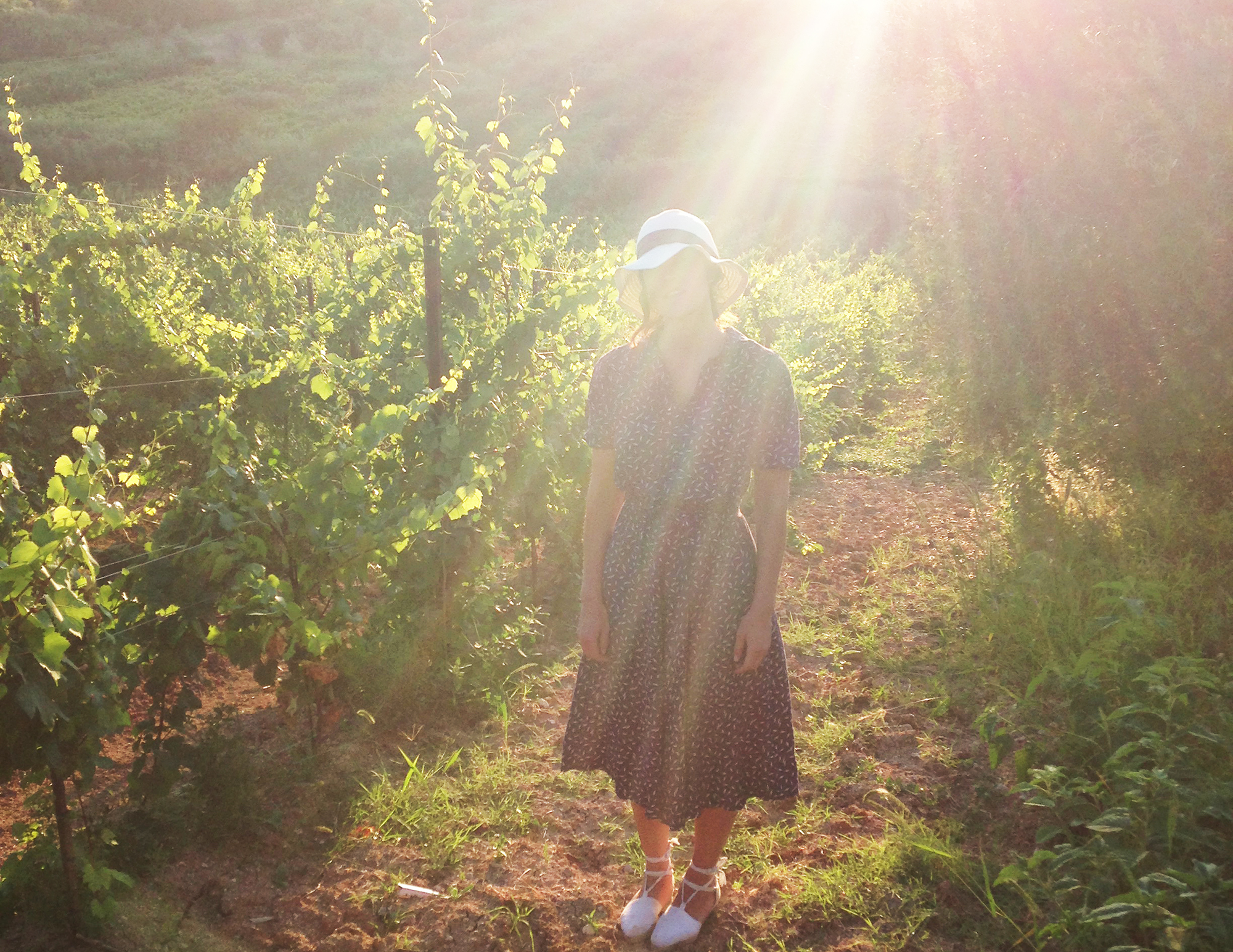 Imagine taking a ride along the wineyards of the Abruzzi, and reaching the Adriatic Sea, steping out of the cars, and walking quite a while until you reach this amazing place.
The trabocco is a must if you want to add the tradition of Abruzzo's maritime gastronomic culture to a magnificent laid back atmosphere and evocative environment where people can find their references to taste and the charm of a lovely place.
And of course, the food is delicious. All traditional cucina abruzzese. With the fresh fish that the fisherman bring to the shore of Pescara.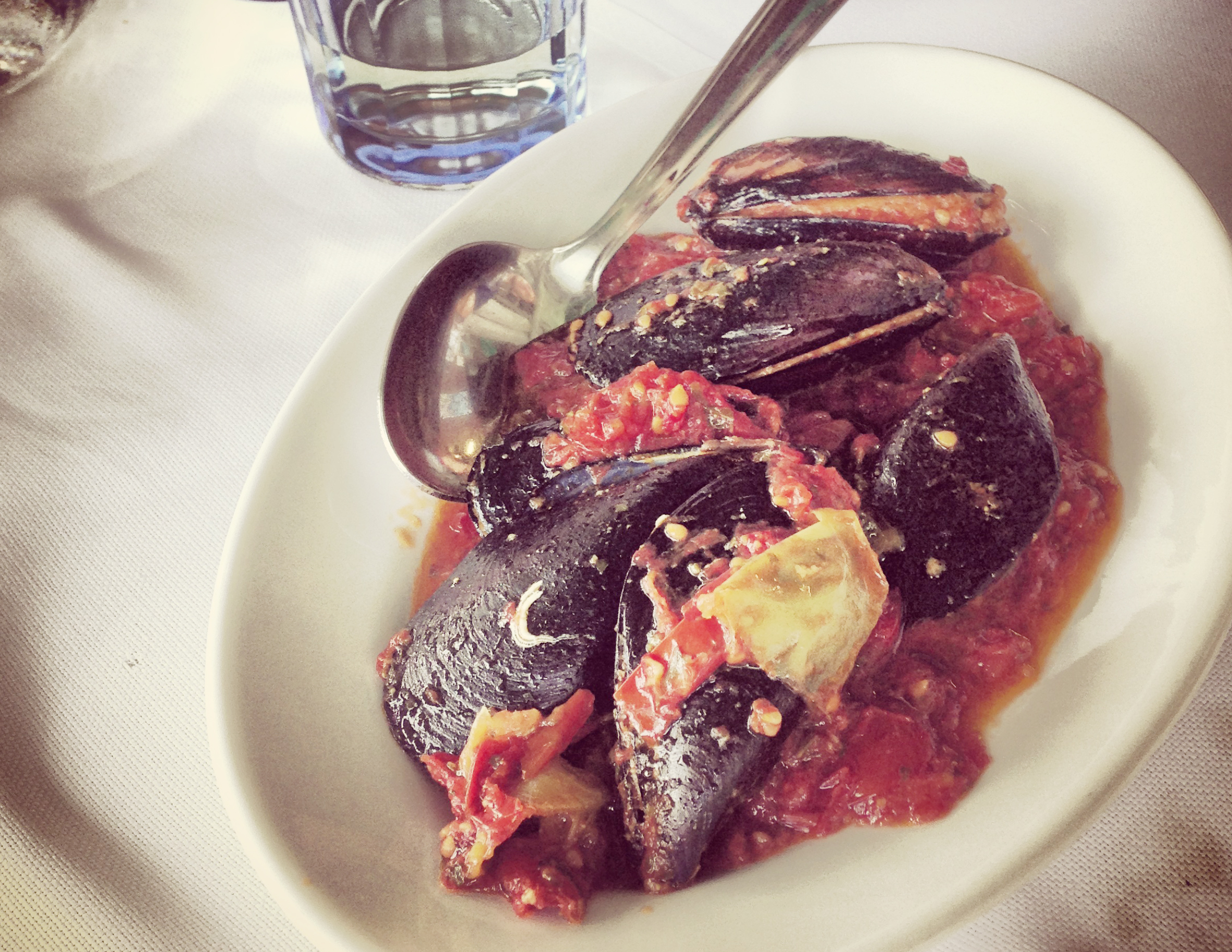 Trabocco "Punta Isolata"
Rocca San Giovanni
c/Da Vallevó , CH, Italia