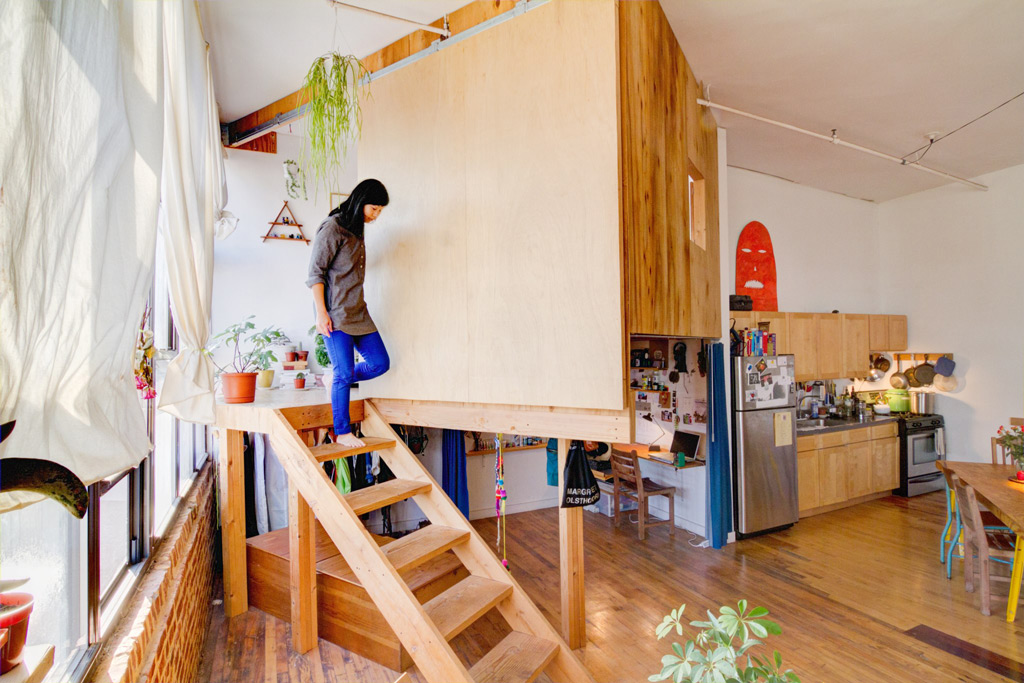 Photography: Andrea Serna, Shawn Connell, Adam Frezza
Terri Chiao and Adam Frezza are a collaborative duo whose work explores play and craft across a range of media. Their concept A Cabin in a Loft is a one-room bed & breakfast in the vibrant artists' neighborhood of Bushwick, Brooklyn. It is envisioned as an alternative to hotels and hostels and is available for short-term rental.
The Cabin is run out of their workshop and studio, where they also live.  Many of the artworks, furniture, and objects in the space were made by themselves or fellow artists and are for sale.  By staying here, you are supporting their work as artists and designers.  You are also becoming part of a vast community of global travelers who open their homes to guests curious in engaging a local's experience of the place they are visiting.Conceived of as houses within houses, the cabin (available for rental) and treehouse (where both artists live) serve as private sleeping cabins, each with its own semi-private garden set off from the shared living space.
The cabins are located in a former textile factory building with exposed brick walls and large windows. Rather than building floor-to-ceiling walls to divide the apartment into two bedrooms, the pitched roof of the cabin and elevated floor of the treehouse maintain the openness and character of the loft while also allowing sunlight to fill the entire space. As a result, living in the space can feel like living outdoors, in a small community of two houses. Windows in the cabin and treehouse ventilate the rooms and offer views to the rest of the apartment. The large entrances to both cabins, set slightly back from the building's windows, look out to the sky and down the street.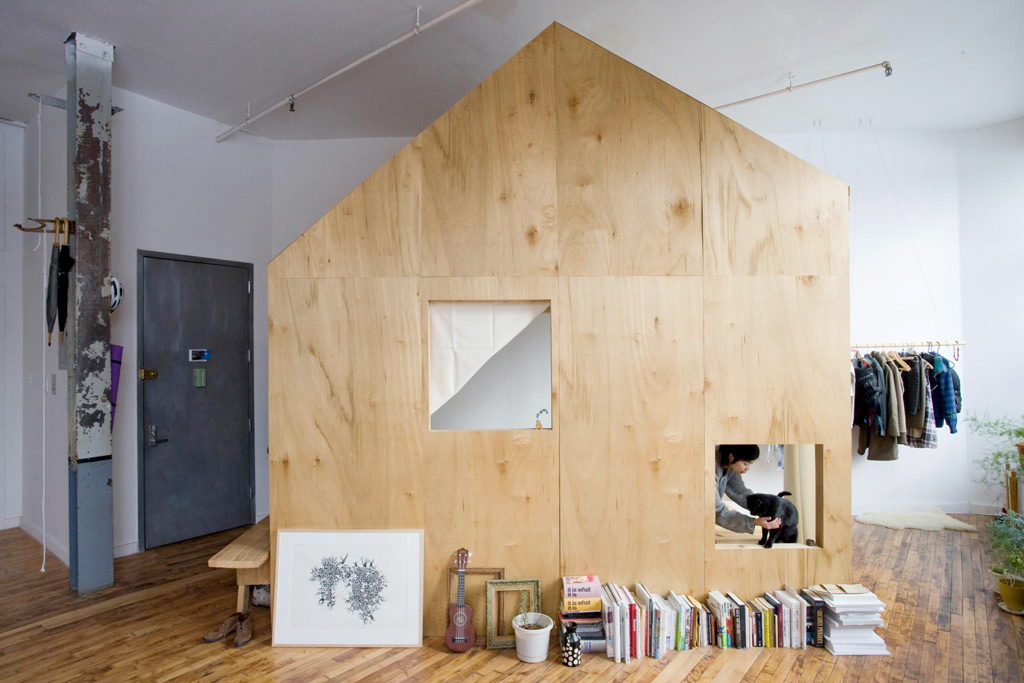 The treehouse is lofted above the ground and houses a study and storage area below. The cabin has a storage space built into the raised floor. A garden and a place to hang clothes occupy the small semi-private area that is formed between the cabin entrance and the windows.
---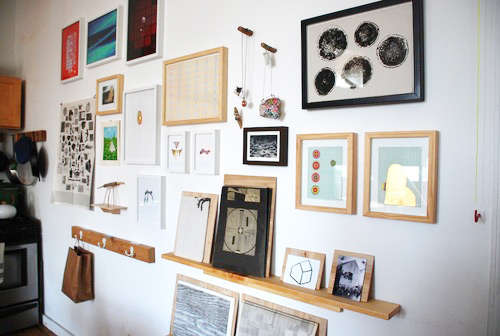 The shared open space of the loft, between the two houses, consists of a living area, kitchen, and large table for eating and working.The houses were built with the communal efforts of several friends and neighbors over the course of summer 2009.
---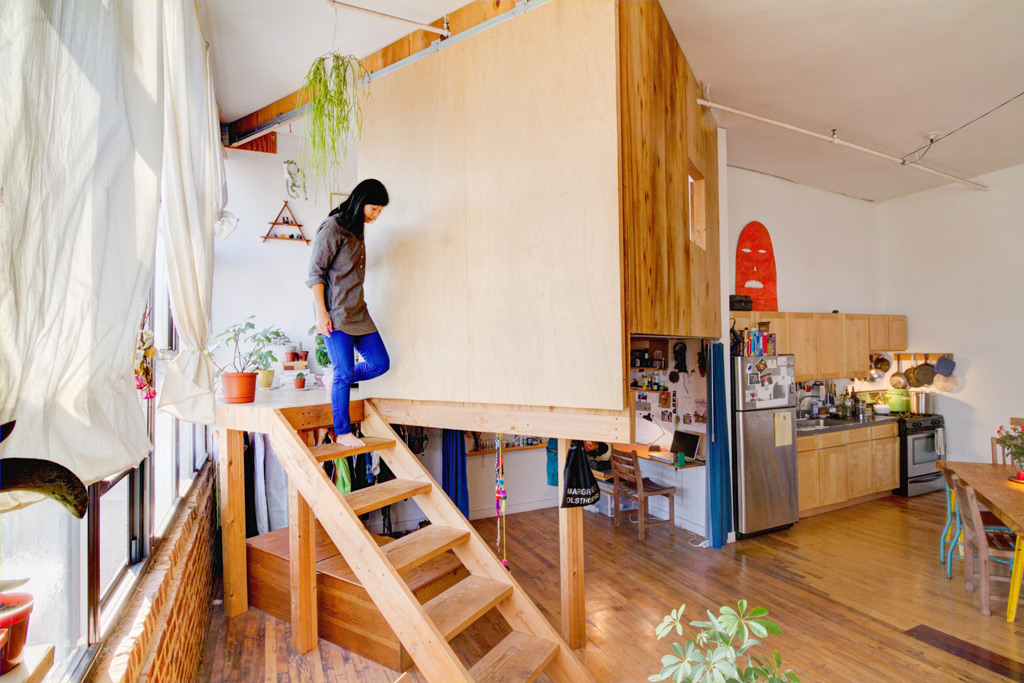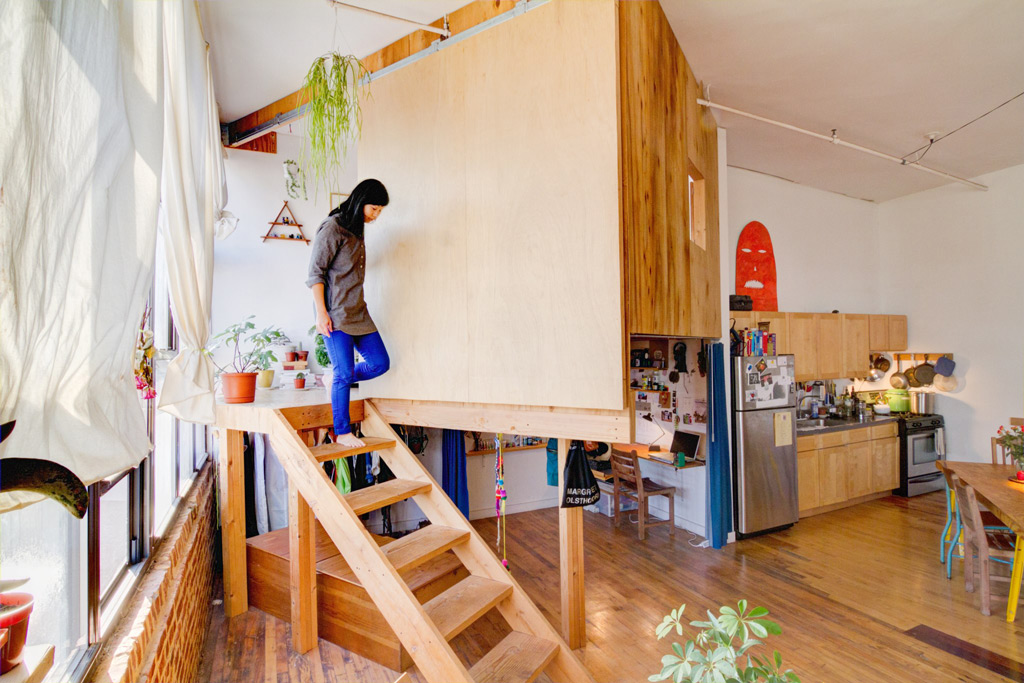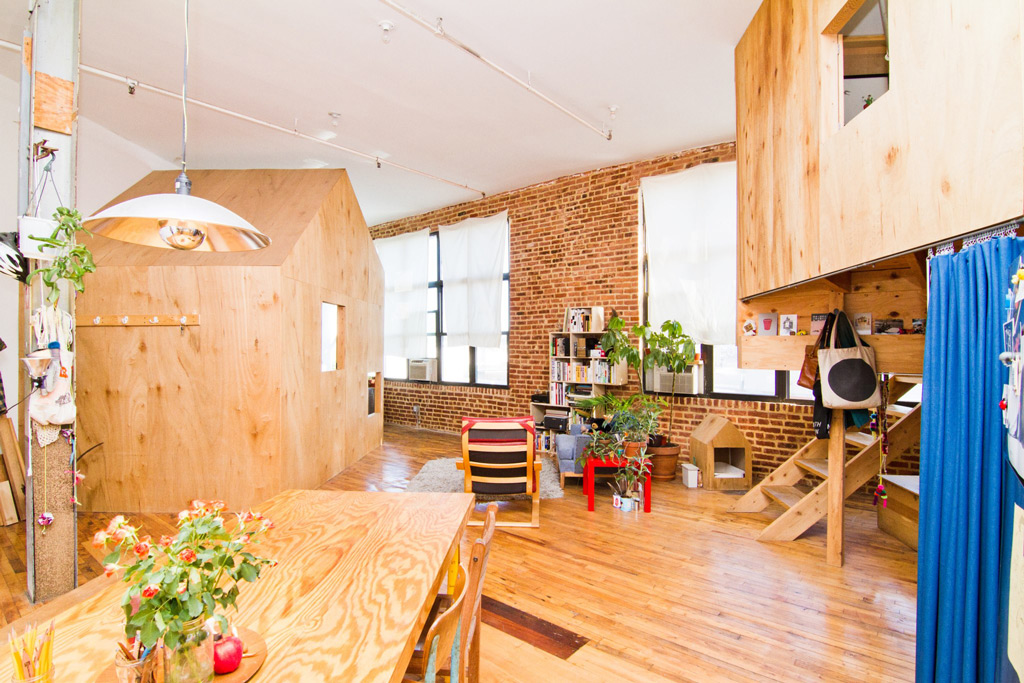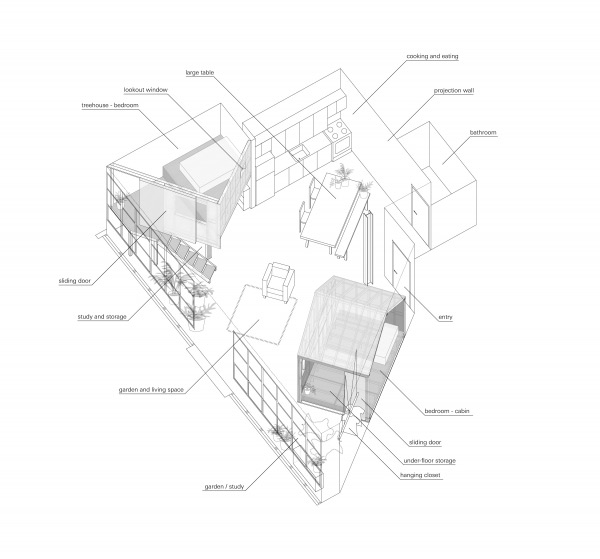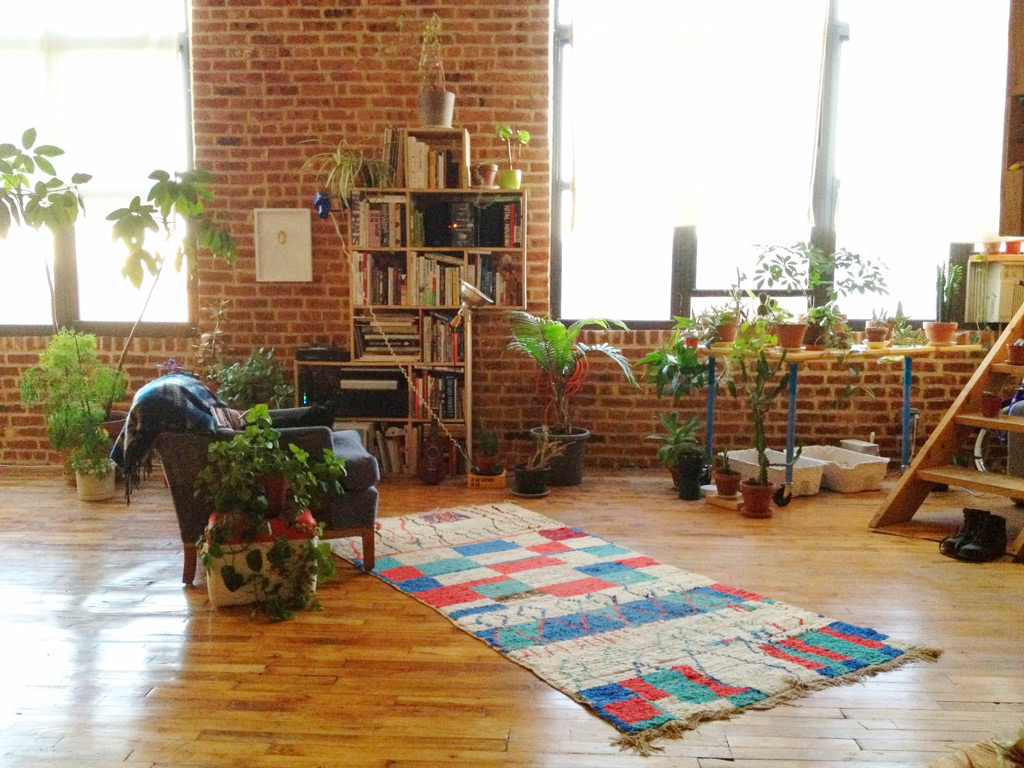 Merken
A Cabin in a Loft
56 BOGART STREET, #3M
NEW YORK
INFO@ACABININALOFT.COM