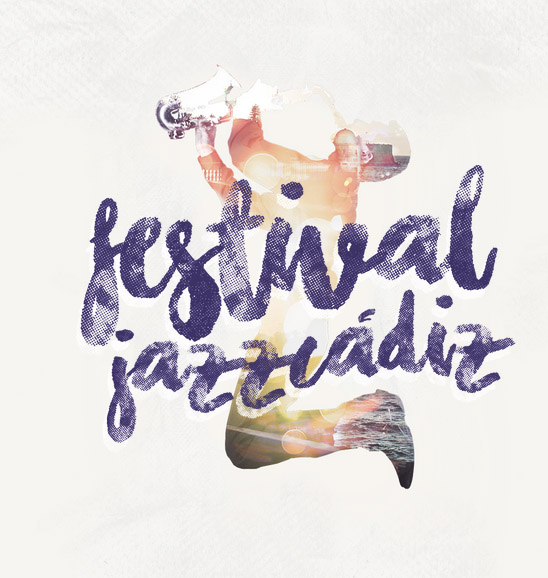 Photography: Luis Alvarado & ADH
Text: Nika Scheidemandel
Cadiz is full of pleasant discoveries.
Cadiz city is simply vibrating in summer and keeps being an insider tip.
This magical, ancient city's energy, (yes: the oldest town in Europe) mixes with contemporary tone and excellent taste right by with virgin Atlantic coast with all it's delicious wonders.
Cadiz stands for breathtaking, white and sandy endless beaches, out of this world sunsets, chiringuitos, eclectic culture, extraordinary local gastronomy and for the ninth year now it also stands for excellent and savvy Jazz.
If your aim is to connect with your true self and enjoy at the fullest this is the perfect natural remedy. It combines perfectly with a good glass of wine or an ice cold beer as recommended by the locals. The gaditanos, who have the best, open and beautiful smiles, cherish the beauty of their place by celebrating it accordingly. They are wonderful evidence that joy is healthy and beware! It is contagious. We @smartvolta love Cádiz with our heart and have based there our secret hideaway to reconnect and go back to the pureness of life and joy. With deep roots in the alma of Andalucía and the magnificent nature and bohemian flavour and easy going way of living Cadiz oozes, we need to go back every few months to recharge our batteries! 🙂
25th to 31 of July 2016
This year, number 9 of JazzCadiz presents excitedly the best and the most interesting that is happening in the Spain Jazz scene now and we tastefully handpicked some international stars: Consciously avoiding the Mainstream and commercial influence.
Cadiz Jazz is more Avant-garde, more Underground and surprising, more cutting edge and on the pulse.
Remember we have really good taste here and we love to cook something really special for our guests and ourselves.
This edition is coming up in a few days, so you have to be up for spontaneous treats to your soul. (you deserve it!)
We will deeply enjoy Esther Weeks eclectic Jazz, Arturo Serra's tradition, air Jazz from Cuba and the United States, the Modupue Orchestra, Salvador Sobral the amazing Portuguese singer, the orquesta de Ida y Vuelta, and BANDIT 65: Kurt Rosenwinkel's project. This outrageous Jazz guitar player from Philadelphia is considered as on of the most influential players of his generation and we are extremely excited to welcome him and dive into his masterful energy.
Every night of this week we will call for Jam Sessions, so all the beautiful Jazz flavors combine into new spices. We care for details here and this year's program is like a really good choreography.
JAZZ AND SUNSET
The fabulous terrace of the Parador Hotel "Atlántico" with its balcony above the ocean with clear sights is one of our favorite settings. A professional stage behind the balustrade-is framed by a postcard sight out of a Technicolor movie. The sunset, the changing tides, the smell of the saltwater and the mild winds accompany the senses while we dive into high class Jazz experiences, that are masterfully lit.
MOONLIGHT JAZZ AND STARS
In the heart of our city, el Baluarte de la Candelaria, a fortification that was built in 1672 as part of a coastal front to defend the harbor, is another picture book setting out of a high-class movie. The stage is impressing, also right by the Atlantic and Jazz gets an almost supernatural dimension here: A well equipped bar, tasty tapas, a superb concert, the starlit sky, the salty air, just stay here all night and go for a dip at the Caleta Beach to refresh your ionic flow.
Then you might stroll into our nocturnal Jazz chapter at AIRES CADIZ right at the Puertas de Tierra, the architectonical stunning City Wall, where you can hang out and enjoy brilliant Jam Sessions until the dawn. Just get into the flow and allow yourself to catch this perfect wave of sounds and pleasures.
CadizJazz is a true summer MUST and very recommendable to your souls wellbeing.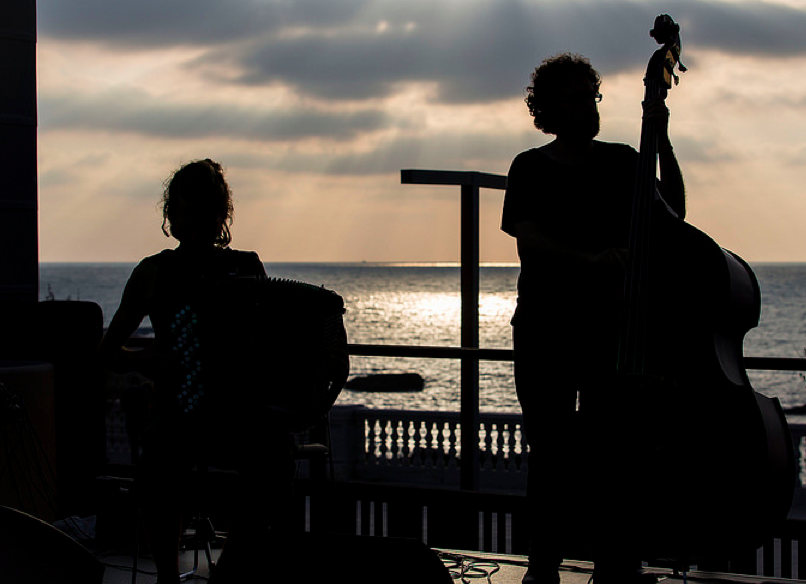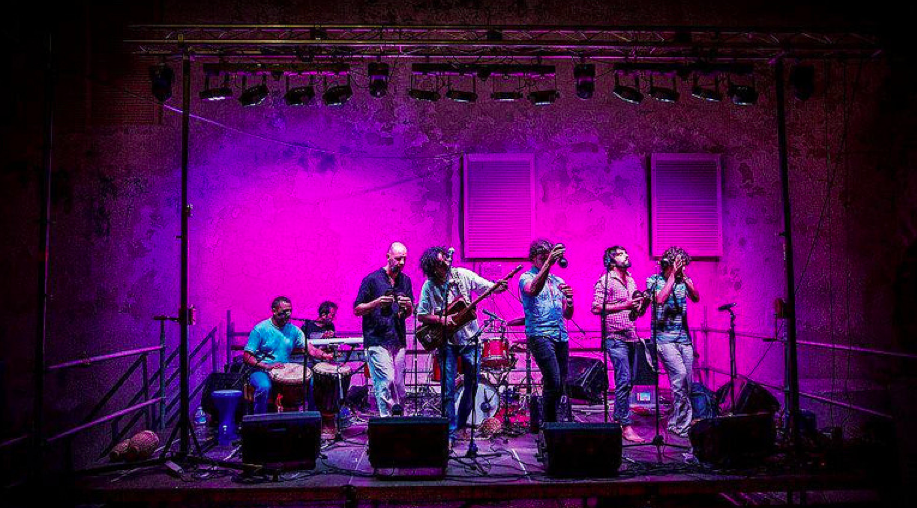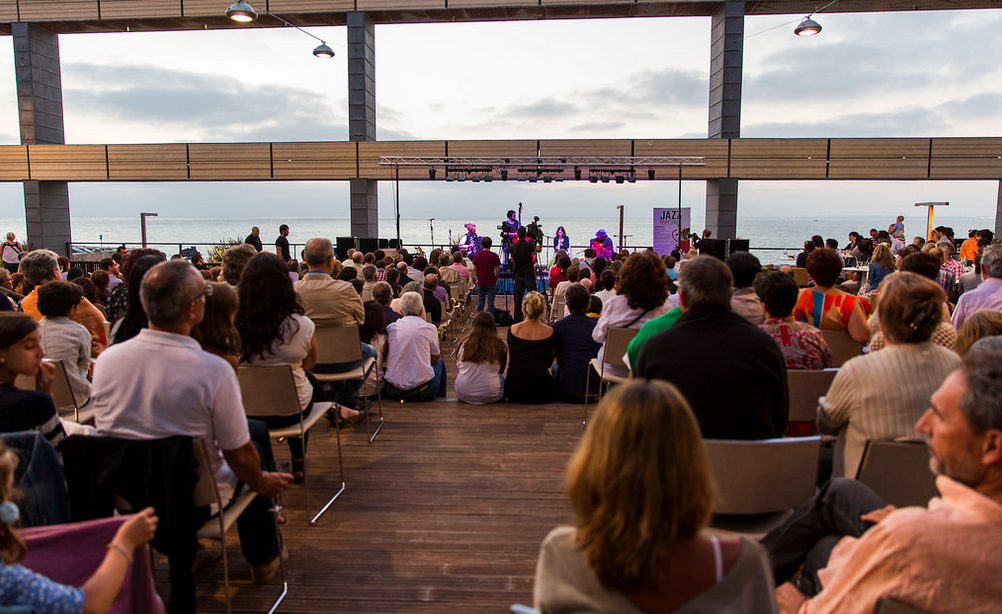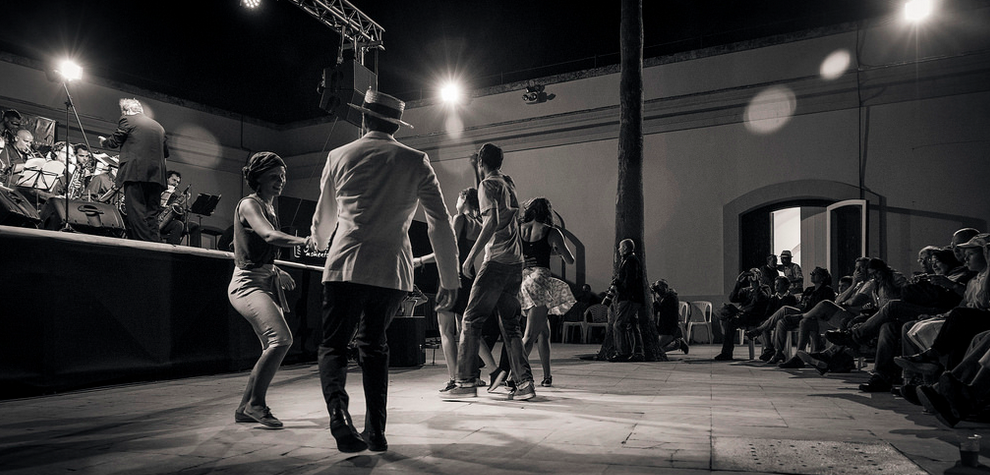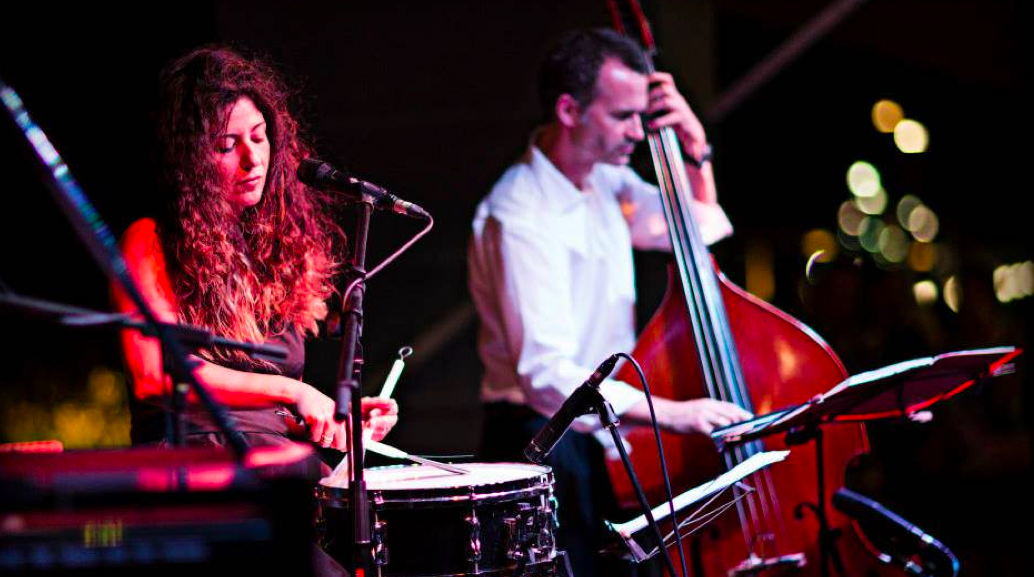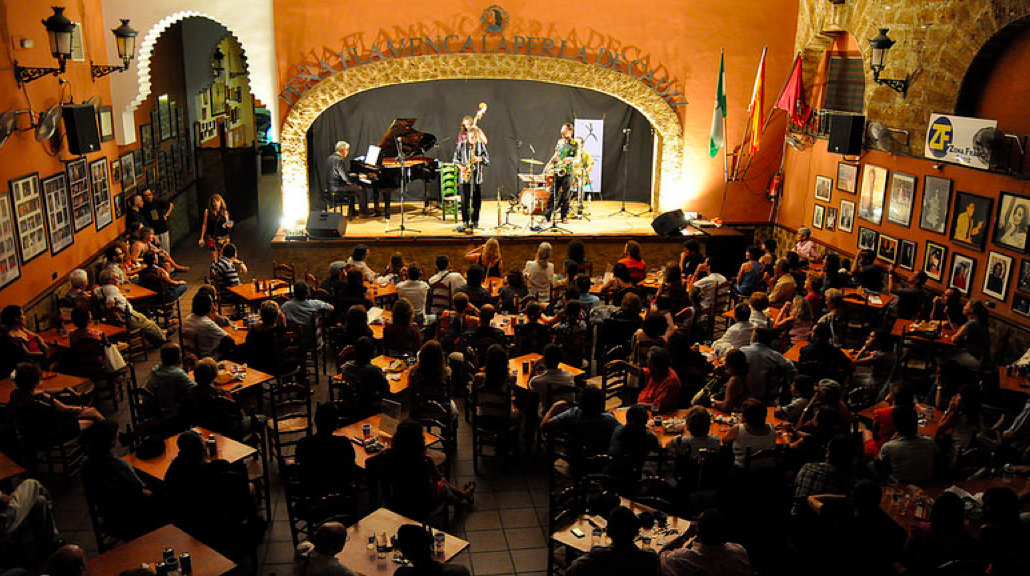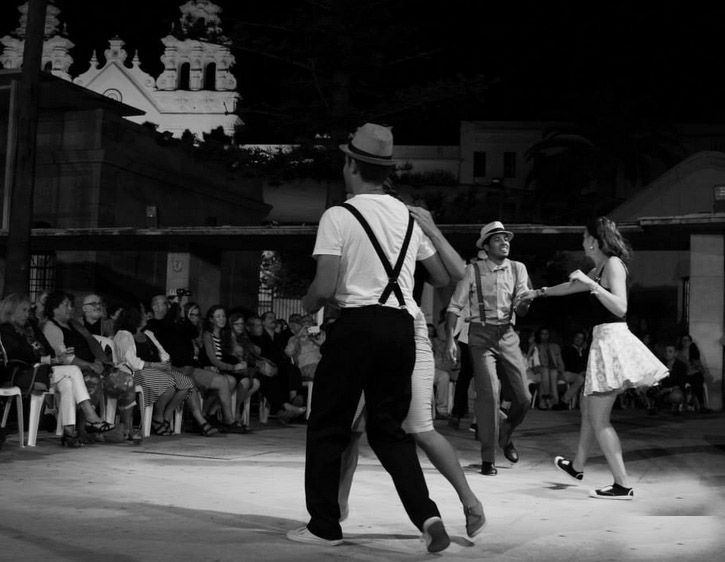 Check these websites for further info and programs and check for flights :