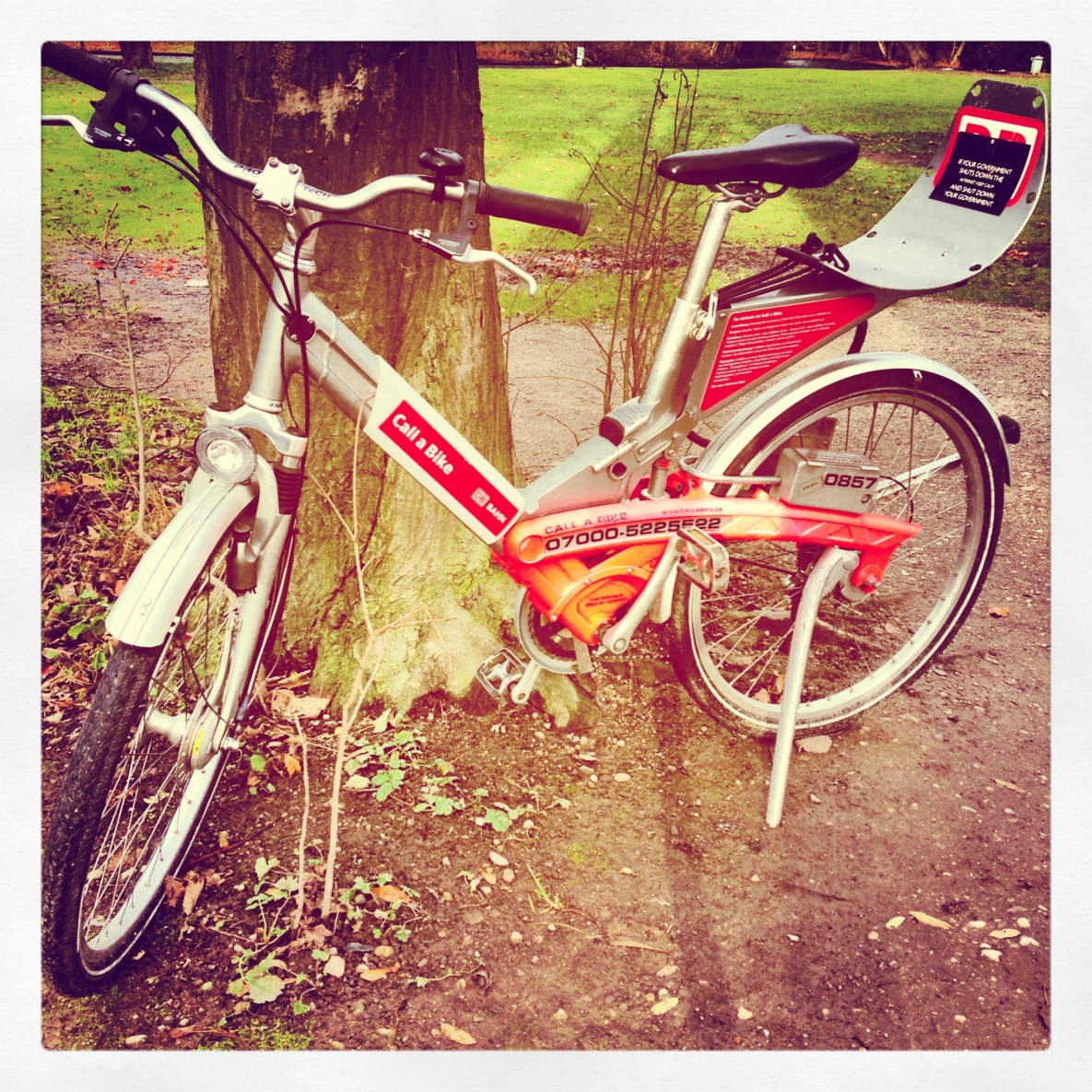 Mobility

— Munich
Call a Bike

And Ride!
PREV
Around Munich and other german cities you will find bikes like these around the city.
If they have a green light blinking near the pedals, that means that the bike is free and that you can book it via your mobile phone. Call a Bike
is a bike hire system run by
Deutsche Bahn
in several German cities, which uses a system of authentication codes to automatically lock and unlock bikes. To find the bikes one has to search at the cross roads in the central areas of the towns or use
location-based services
on modern cell phones to find them.
The cost is 8
Euro cent
per minute; holders of a
BahnCard
get a reduced rate of 6 cent per minute; there are also reduced rates for 24 hours or a week of use. In
Stuttgart
the first half hour of use is free. This fee is capped at €15/day.
DB charges approximately €1/minute for the phone calls from a cell phone which are required to both hire and return the bikes. The cost of your phone calls may exceed the price of the bike hire.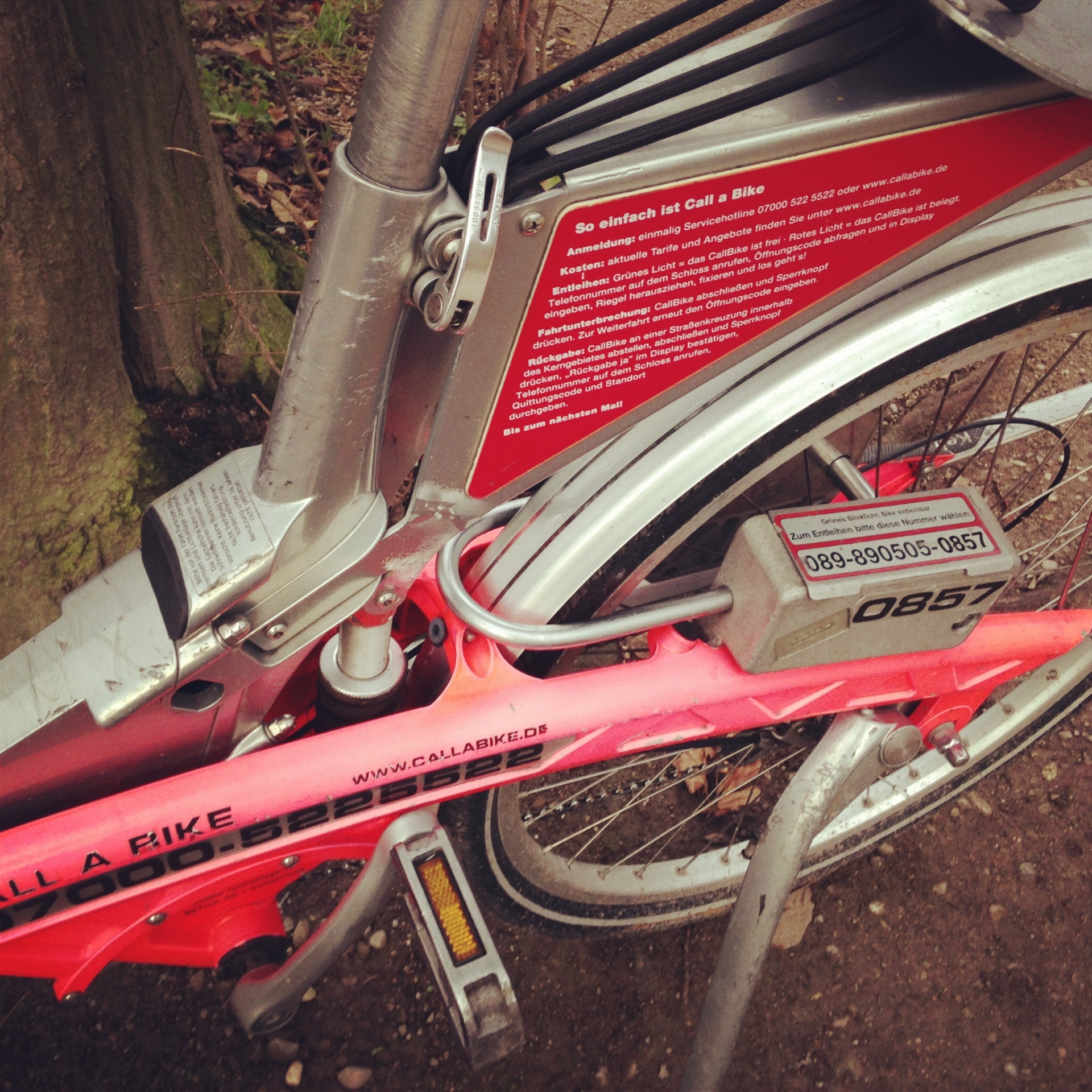 Call a Bike
ALL OVER THE CITY
MUNICH 
WWW.CALLABIKE.DE