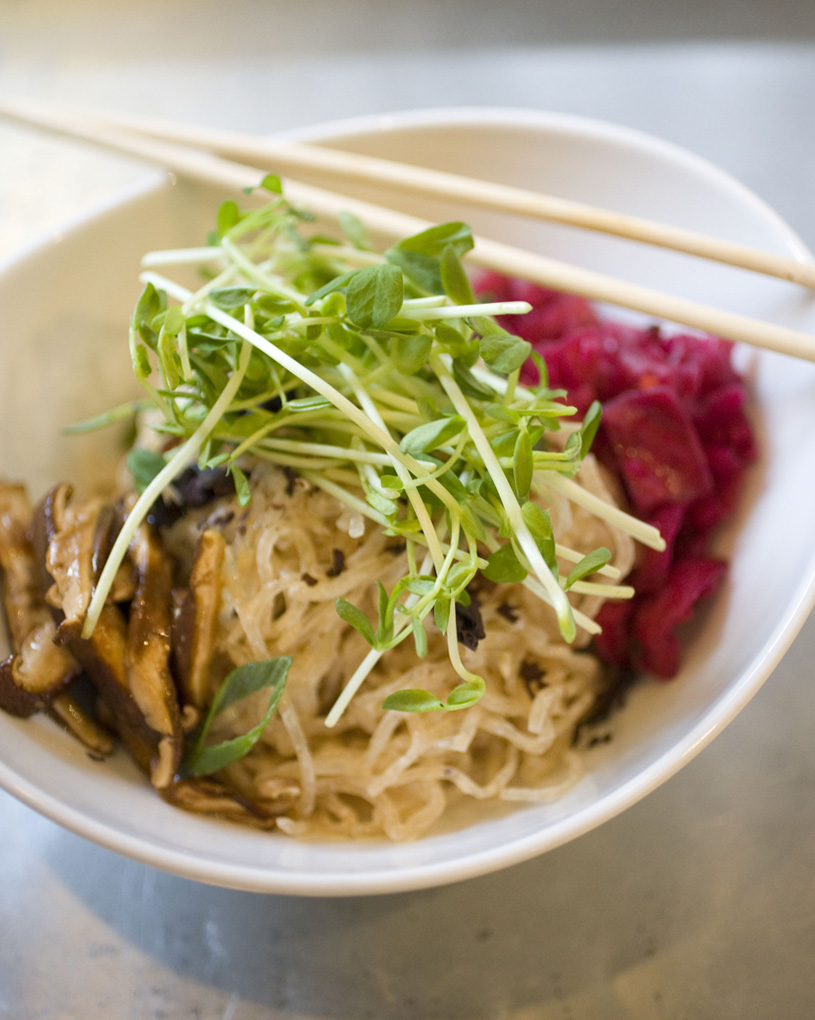 Eat & Drink

— New York
Gingersnap's Organic

Raw & Vegan Treats
PREV
Pics: Gingersnap Organic
Text: Maria Eilersen
Playfully named after its redheaded founder Jamie Graber, Gingersnap's Organic caters to the environmentally conscious New Yorker, serving raw, vegan and gluten free cuisine "for life on the go."
Falling in love with the fresh and unprocessed lifestyle after college, Graber explored her passion working under raw food movement pioneer, Juliano Brotman, at his restaurant in Santa Monica while studying to become a raw-food practitioner. She eventually moved back to the East Coast and, noticing a need for a local and approachable raw vegan joint, opened her own restaurant in the East Village.
The menu boasts a 'handcrafted conscious cuisine," made from organic, seasonal and unrefined ingredients –including crisp dishes like faux-ramen composed of daikon and kelp in a light sesame-ginger broth, zucchini pasta puttanesca marinated in a zesty tomato sauce with olives, capers and brazil nut ricotta, and a cauliflower almond burger, smeared with a fiery chipotle catsup on a sesame bun. Graber's raw take on donut holes and array of pies satisfy that post meal sweet craving and the assortment of superfood shakes, smoothies and fresh juices tame a grumbling stomach on the go.
Designed with sustainability in mind, the space boasts reclaimed wood floors, recycled glass tiles  and an exhaust-less open air kitchen with stainless steel, not plastic, hydrators. Lingering patrons can also sit with a good conscience, as the chairs are made of sustainable wood. Nestled in the heart of one of New York's most vibrant neighborhoods, it's worth popping by for an eco-friendly treat!