Hearst Tower is the first "green" high rise office building completed in New York City, -by Foster & Partners-, with a number of environmental considerations built into the plan. The floor of the atrium is paved with heat conductive limestone. Polyethylene tubing is embedded under the floor and filled with circulating water for cooling in the summer and heating in the winter. Rain collected on the roof is stored in a tank in the basement for use in the cooling system, to irrigate plants and for the water sculpture in the main lobby. 85% of the building's structural steel contains recycled material.
Overall, the building has been designed to use 26% less energy than the minimum requirements for the city of New York, and earned a gold designation from the United States Green Building Council´s LEED certification program, becoming New York City's first LEED Gold skyscraper.
The atrium features escalators which run through a 3-story water sculpture titled Icefall, a wide waterfall built with thousands of glass panels, which cools and humidifies the lobby air. The water element is complemented by a 70-foot-tall (21 m) fresco painting titled Riverlines by artist Richard Long.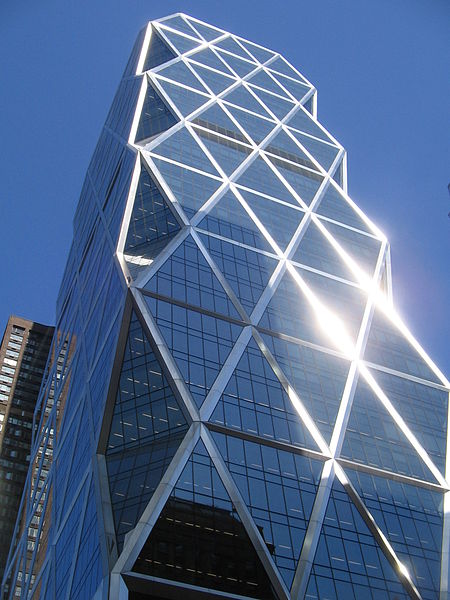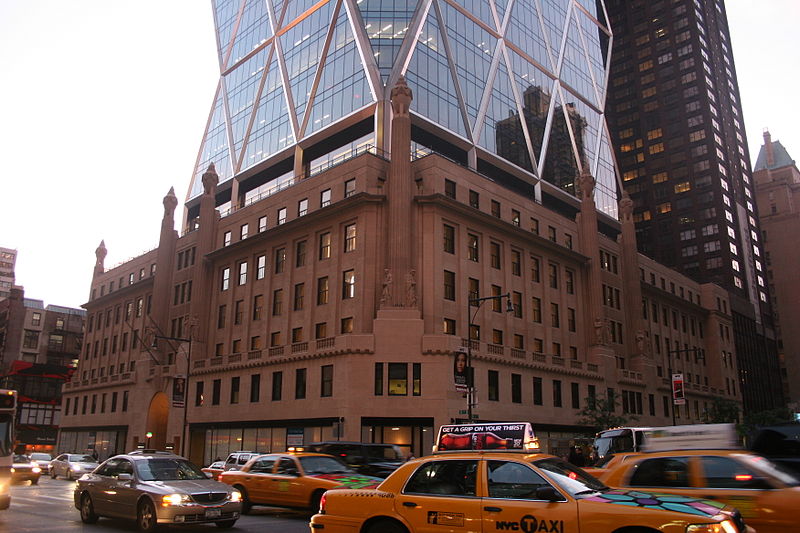 Hearst Tower
300 WEST 57 STREET
NEW YORK