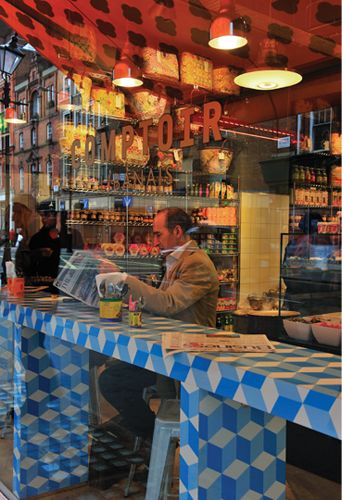 Eat & Drink

— London
Le Comptoir Libanais

Delicious Lebanese Deli
PREV
Tony Kitous- credited with putting the glamour into Middle Eastern cuisine at his Levant, Pasha and Kenza restaurants- now brings Lebanese home style dishes to the High Street with his Comptoir Libanais canteens and delicatessens. As Tony says:
"Its something i've always wanted to do. It´s food that's affordable and easy to know- healthy, light and you can enjoy it every day of the week. Comptoir Lebanese means Lebanse counter and thats exactly what it is: somewhere you can eat casually, with no fuss"
This Comptoir at the Wigmore street is welcoming and modern at the same time. "There is a little touch of the souk, with embroidered handbags from Marrakech and ingredients to cook at home. I wanted to see people enjoying the experience for a pot of mint tea with friends, a quick tabbouleh and hommos. You don´t have to sacrifice comfort, style or authenticity of food just because the dinning is casual" .
Between the favorite ingredients are
Pomegranate: This super fruit from the Middle East is laden with vitamins and flavor. The baba ghanuj (smoked aubergine dip) and the tabbouleh salad have pomegranate. Also its home made lemonade is made with pomegranate and orange blossom.
Pistachio: Is a common ingredient that pops up in creamy macarons, baklawa pastries or in the pistachio halwa. You can also have a halwa topping in their organic fat free frozen yoghurt.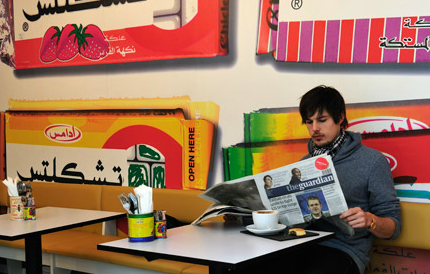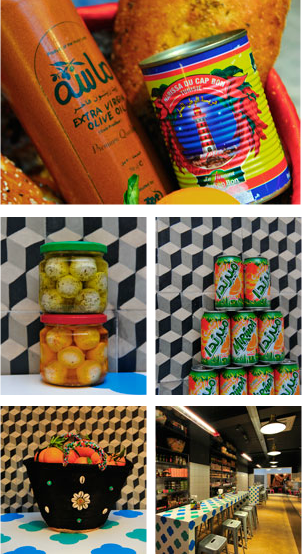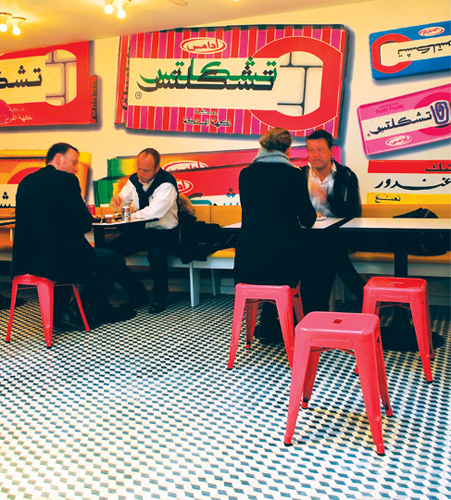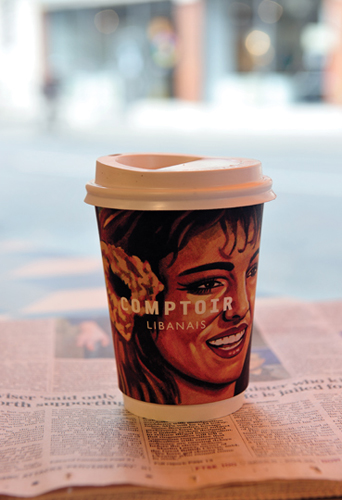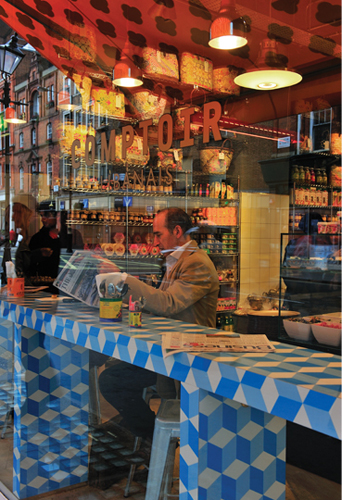 Le Comptoir Libanais
65 WIGMORE STREET
W1U 1JT LONDON
+44 208 555 6999