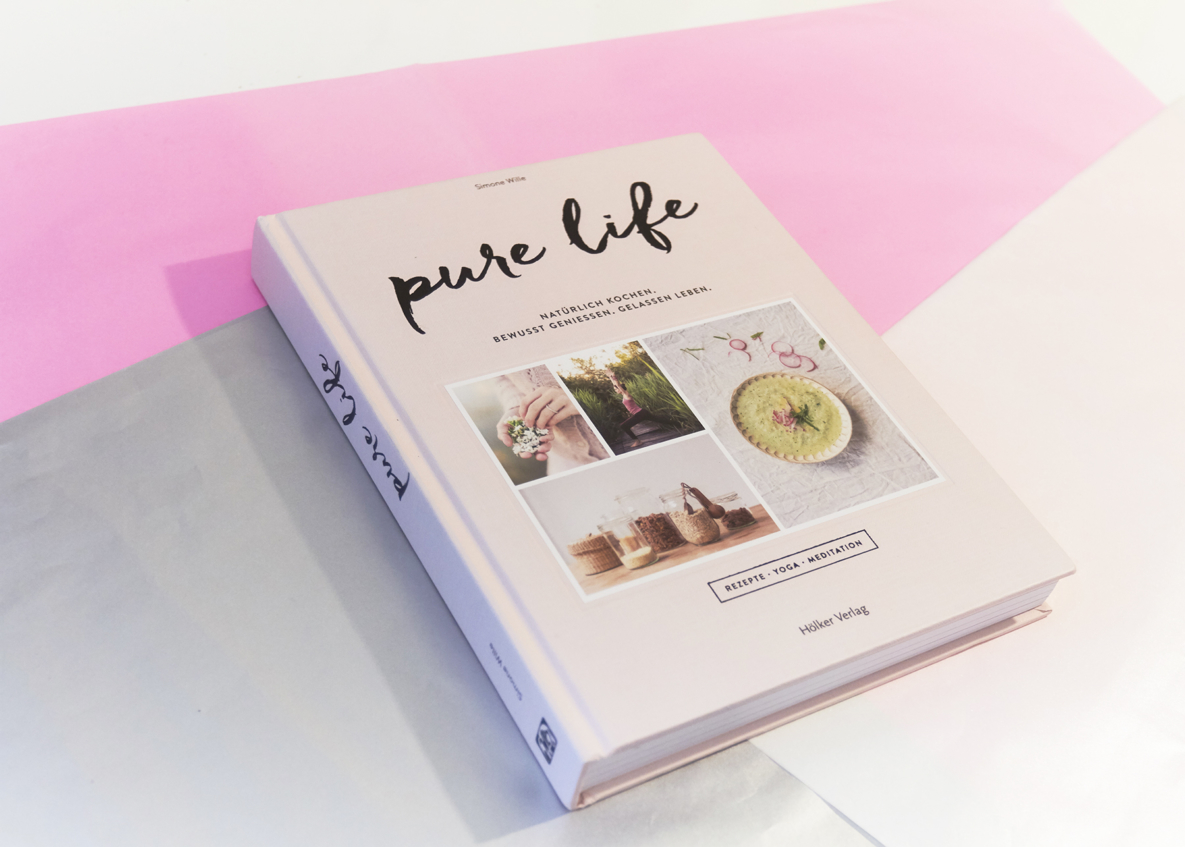 Photography & Text : Florencia Serrot
Pure Life is One of these books that gives you automatically a good mood vibe. And what we loved the most is the whole conception of health as they write about it. It is not only about how you cook or what you put on your table. It is as well a matter of movement and keeping the mind calmed what will give you a notion of a life that, to some degree, can reach a level of pureness.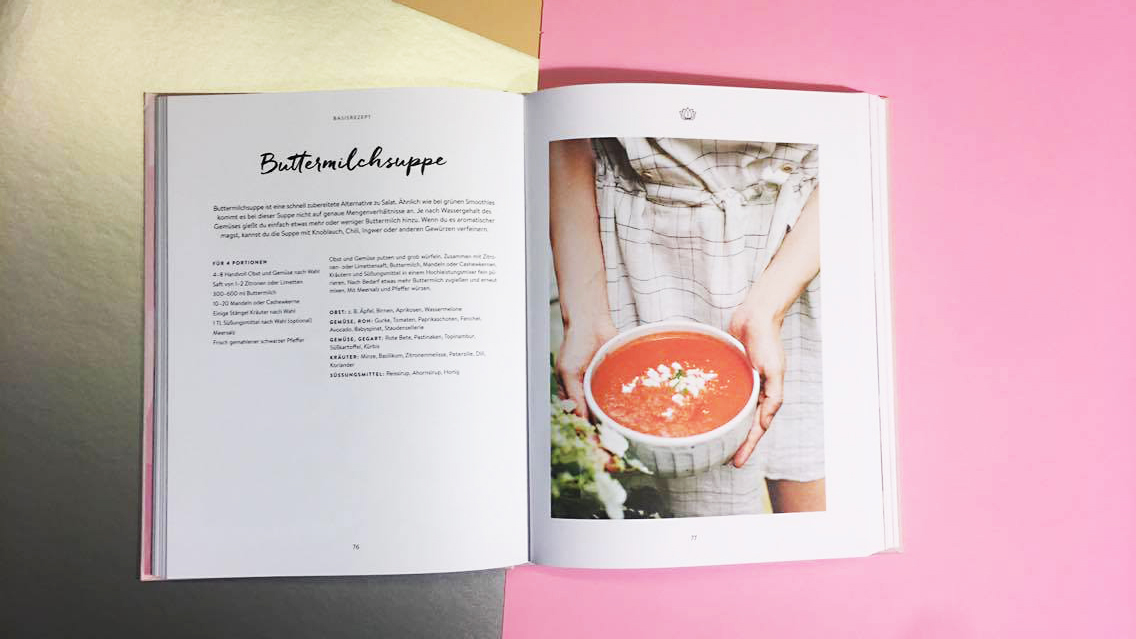 The visual input for the recipes has been strikingly beautifully shot. All is smooth- sanft, as they say in German and inspiring. The design is nicely crafted, and we loved two things about the recipes. First, the focus on seasonal veggies & fruits and the different combinations you could do with them depending on the year you are making it.
Think about letting things go that don´t serve you anymore, a natural environment that allows you to recharge the battery properly and some yoga asanas that will help you keep your body flexible and in shape. Add to that a bunch of amazing recipes & good advice for a regular meditation practice, and you will be on your path for a Pure Life.

Some smooth Yoga Sequences in detail explained for experienced Yoginis and those without any experience at all. And a few extra goodies in shape of cute postcards with quotes to cheer up the day if needed.
A Book made with love by the authors Simone Wille and Catherine Moll with the talented eye of the photographer Alexandra Kasper, where you can feel that the process of making it has been a superb experience and that has this something special coming from the heart, where all seems to match perfectly. To cook more naturally is for sure already a direction more and more people are adopting.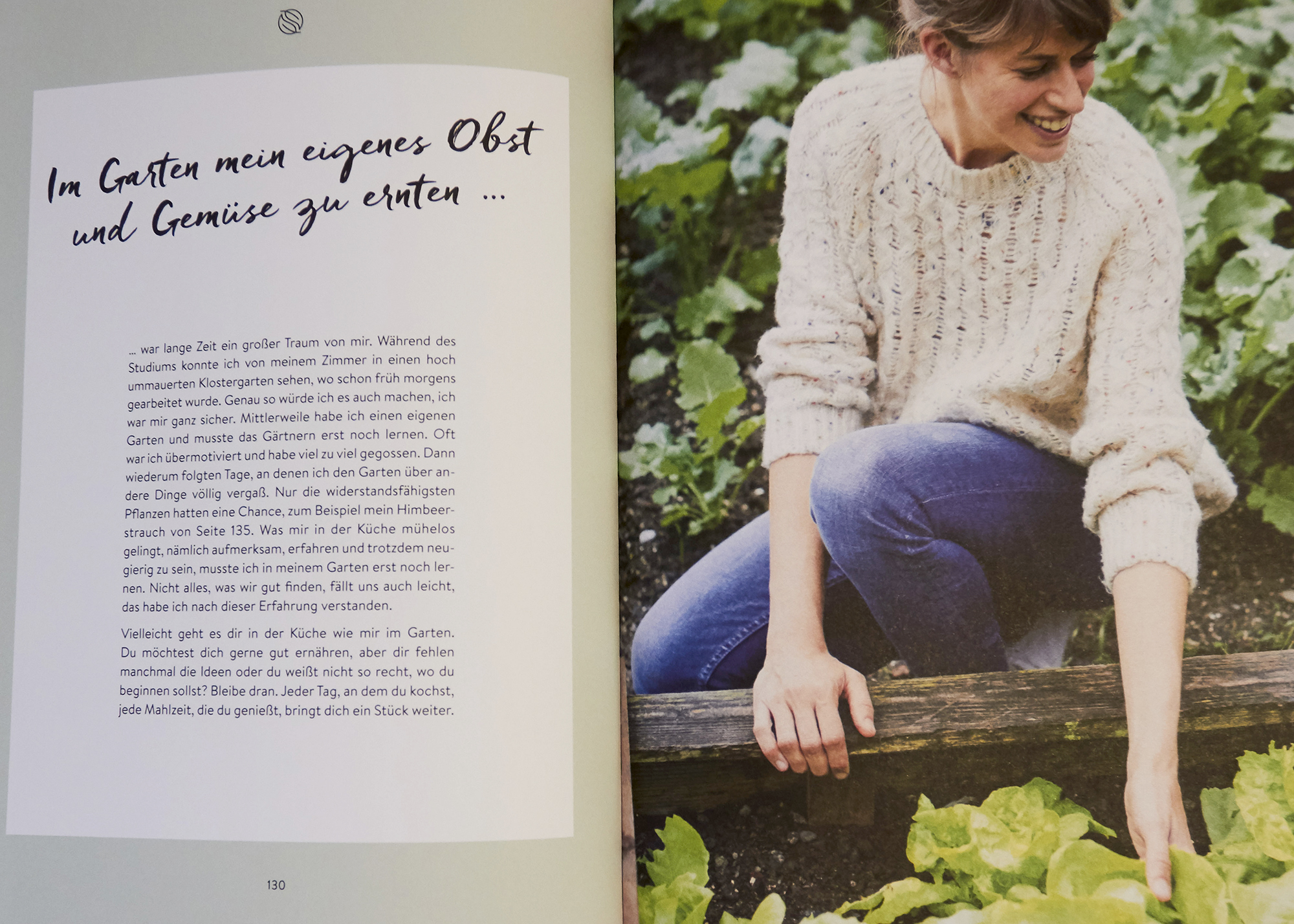 We always love to find inspiring ways to work things out differently; to enjoy things more consciously. A lot of that has to do with the way you nourish your body and mind.
But is not only limited to the food you put in your mouth, is how we feed our families as parents, is how we make our way on this planet and the attitude we have about all that surrounds us.
Dear Simone & all the team behind this read, thanks so much for making out of a concept such a beautiful book.
Recipes, Yoga, Meditation: Pura Vida! —- Pure Life!
Hölker Verlag has published pure Life