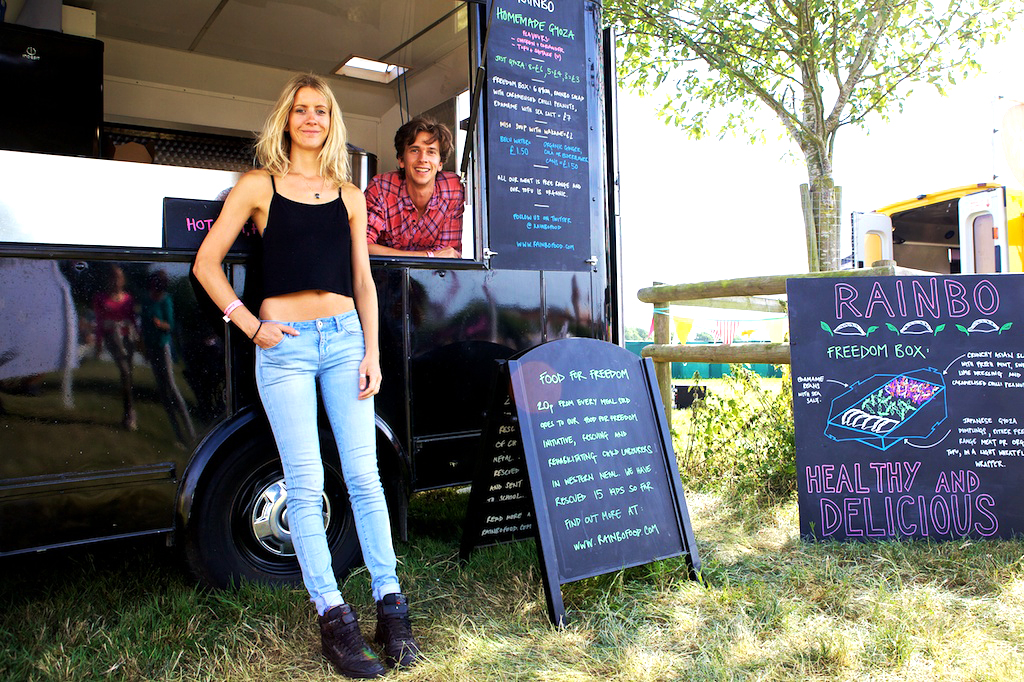 Text: Florencia Serrot
Photography: Phillip Amon & Rainbo
We got to know Rainbo at the Festival that Jamie Oliver organizes in the Cotswolds. Finally, we got the chance to talk with Xochi about all her recent projects and ventures right after a holiday break in Costa Rica. Let´s Start! :)

Tell us about what is Rainbo and how you decided to start?
-Rainbo is a charitable street food truck selling crunchy colourful salad and homemade gyoza dumplings. We decided to quit our office jobs in 2011 and bring something vibrant and healthy to the London street food scene and it all sort of happened from there.
Was it like a vision? A dream you had for a long time?
-Not really, we always wanted to travel and explore new places, and we love making good food so when the street food scene burst into action in the capital it was the right fit for us.
How did you get into healthy cooking?
-There is too much unhealthy food on the capital's streets – even with so much amazing street food around, meat in a bun or some variation of that still tends to dominate. Eating it all day while on the job until 2am left us feeling depleted and exhausted, so I enrolled in a nutrition diploma last year and overhauled our kitchen shelves and started The Naturalista.
How long did it take you to be able to live from it? Did you have the support of your families at the beginning right after quitting your day jobs?
-We had lots of support and with just us two running the show for the first year we worked really hard and managed to live off it. We now employ two full-time staff, and the business is growing and growing.
Is it all vegan food?
-No. We serve meat dumplings as well as veggie.
How are things working with Rainbo?
-Good!
How is your work with the school girls in Nepal and how did you meet the NGO?
-I volunteered there in 2008 and saw their projects first hand which were very impressive and had a deep and lasting effect on me.
"Back in London when we set up Rainbo we knew we wanted giving back to be at the core of the business, so it made sense to go with a small and intimate NGO who I knew well and who I felt assured would use every penny wisely and effectively. So far, we have rescued 18 children from child labour and put them back into school."
---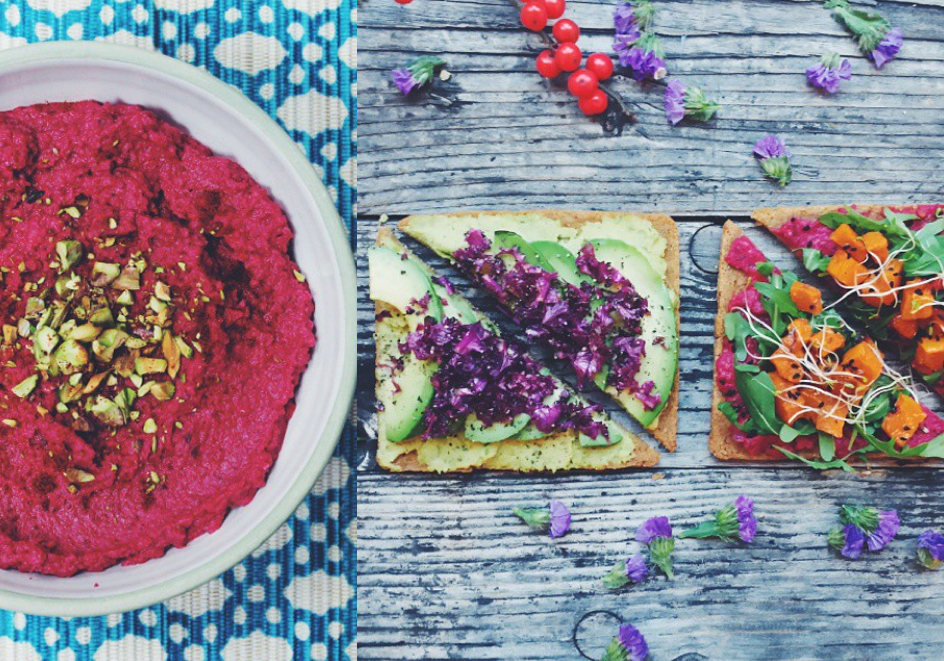 Tell us a bit about the Naturalista and the Pura Vida Social Club Nights.
-The Naturalista is a blog I started to document my journey into natural living, with nourishing wholefood recipes, beauty recipes and mindful living inspiration. Pura Vida SC is something I set up with my fellow traveller friend Hugo to try and encourage people to come together in the city and create a space where we can be relaxed, present and explore and heal together, getting to know new friends and spiritual practices.
---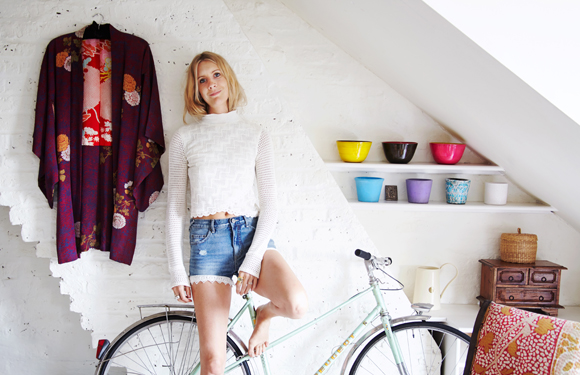 Some places you would recommend us to go to London if we go for a quick visit?
-We have just moved to Walthamstow village, and it is beautiful and so peaceful, I love it here. I always enjoy Hampstead Heath and Epping Forest, which is close to us, for walking and hiking and getting out into nature. East London has so much creativity and vibrancy at the moment; it is a great place to be. But I will always love Portobello as well, in West London, as I spent my 20s there and love its laid back vibe.
---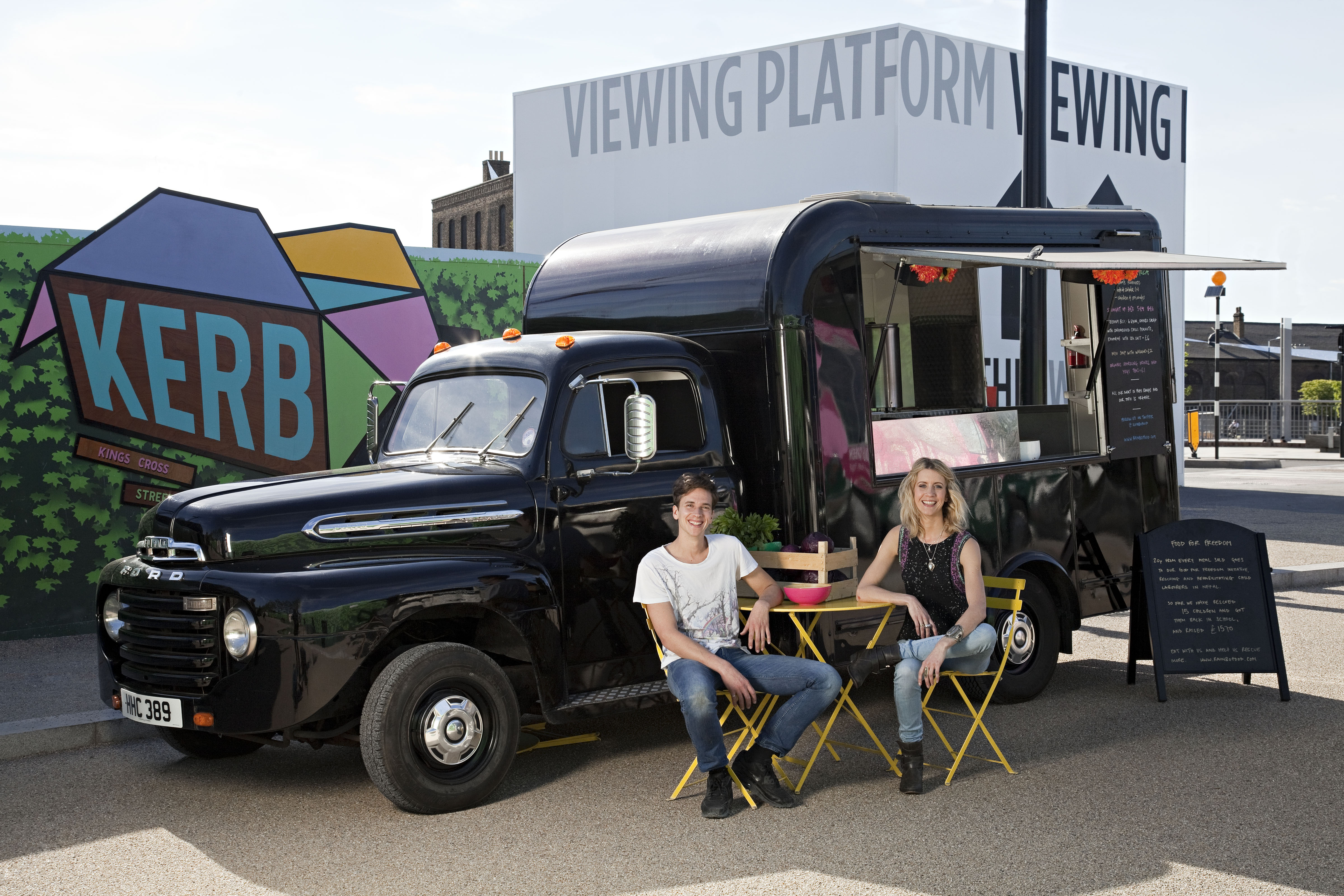 Merken