Text: Florencia Serrot
Photos & Illustrationen : Mariela Gutierrez & Daphnis & Chloe
We had a chat with Evangelia Koutsovoulou, founder of Daphnis & Chloe. Her company is a new Startup that sells the finest greek herbs picked up in the most hidden places of the natural fields of Greece for you! We got to know them via our friend Omar, and once we tried the herbs they sell, it has been a must in our kitchen.

Dear Evangelia, maybe you could introduce yourself briefly and tell us about your background and how you ended up founding Daphnis & Chloe.
I grew up in a small town in Greece, but Italy has been my home for the last 12 years (I moved there for studies at 17, and I stayed). In the last three years, I've always spent more time in Greece, developing an idea about Daphnis and Chloe. As a student, but even later, while working as a writer, I never imagined that I'd end up working with herbs or food. It all started from curiosity, and before even realizing, I was putting up a company. Great herbs have traveled in my luggage for about a decade. I often carried with me the mountain tea or the oregano that my family was buying from this granny, who was an old-style forager and our family supplier of herbs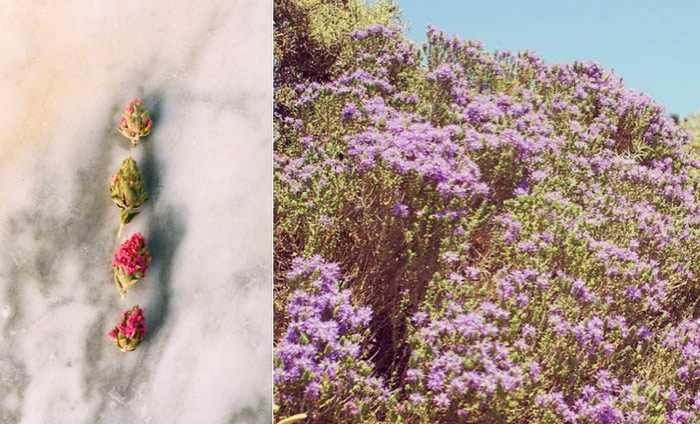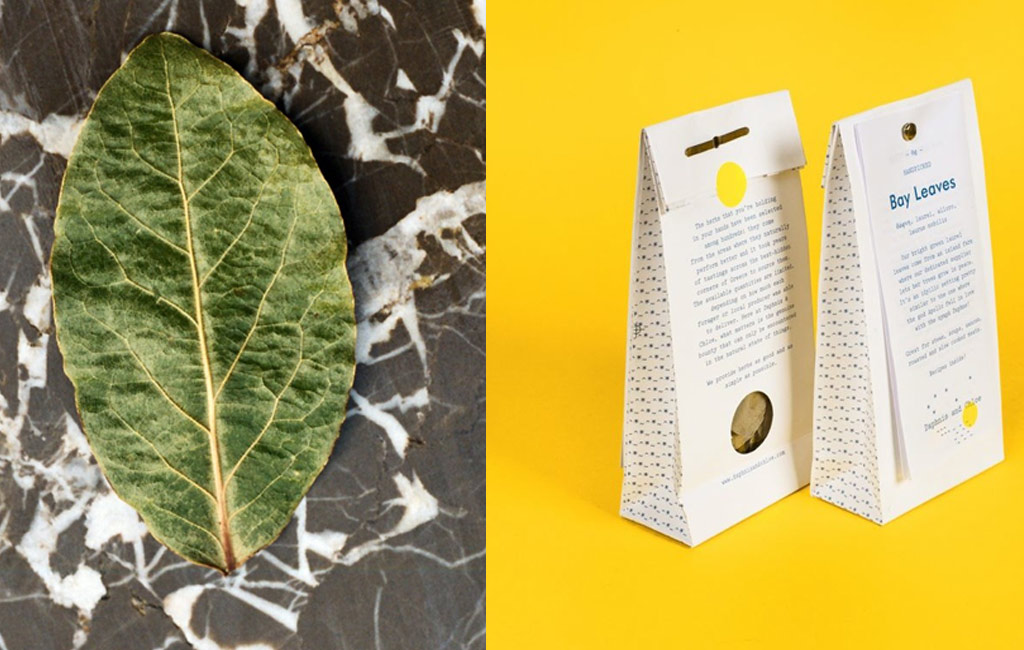 How did it all start? Was it like an idea that came after a great dinner with ouzo and some friends in a nice tavern in Athens, or was it something you had in mind and researched for quite long before you started?
It wasn't until my friends made me notice how special my herbs are that I saw Daphnis and Chloe's potential. In terms of both quality and nutritive values, there's nothing similar in stores, and also, this project gives me the chance to spend some time close to the wild of my country, which is really beautiful.
How did you find out about the best places to go and select the herbs? Did you find information in books of the classics,  old cookbooks, and botanic essays?
Each herb has specific areas where it naturally performs better; the mapping is based on scientific research. But then there's the other part, which is totally empiric and originates from people and tradition. That's why the foragers and producers that I work with are so important; they are the ones who know the behavior of the plants of their areas better than anyone else.
Foraging is not a game: you have to know where from and how to pick the plants in order not to compromise quality and the environment. Theirs is an acquainted knowledge worth being preserved.
The most brilliant books about the subject, concentrate on people, their knowledge and perception of taste. Science is great and precious, but I appreciate the direct dialogue with nature just as much!
How do you produce your batches of thyme, for example? How many herbs you have available already?
Our thyme is sourced from the wild; the same happens with our sage and many of our oreganos. At the moment, our range includes 4 main Mediterranean herbs: oregano from Taygetus,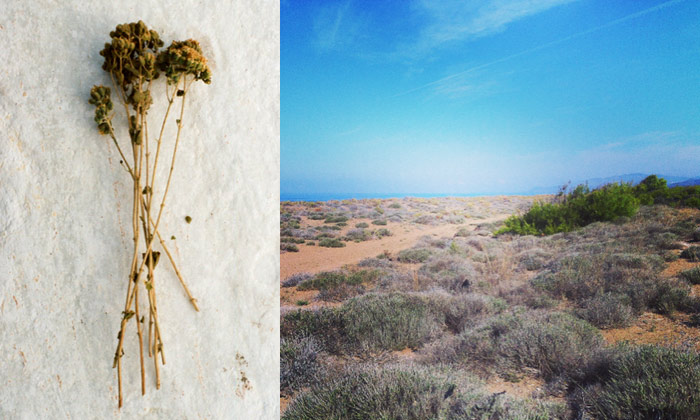 Sage from a village called Faskomilia, Thyme from the Ionian coasts, and Bay Leave from Cephalonia.
You know we are a guide on contemporary sustainability. On which way you have a  production method that embraces sustainability?
It took me about 30 months to organize everything and start selling, and as I said earlier, each variety comes from the areas where it naturally performs better. Now regarding the producers, before deciding who to work with, I received hundreds of samples. Sourcing herbs is an ongoing process. Every time I'll find something good, I'll meet the makers. We take care that their practices are sustainable and have all the necessary permissions, but the love and care they put in execution really make the difference. For instance, I have this couple of foragers that collect oregano from Amorgos's wild for Daphnis and Chloe. Well, they are amazing, but they are too small to afford the cost of organic certifications. But this doesn't mean that their herbs are less good –the opposite! So I work with them because I want them to grow with us.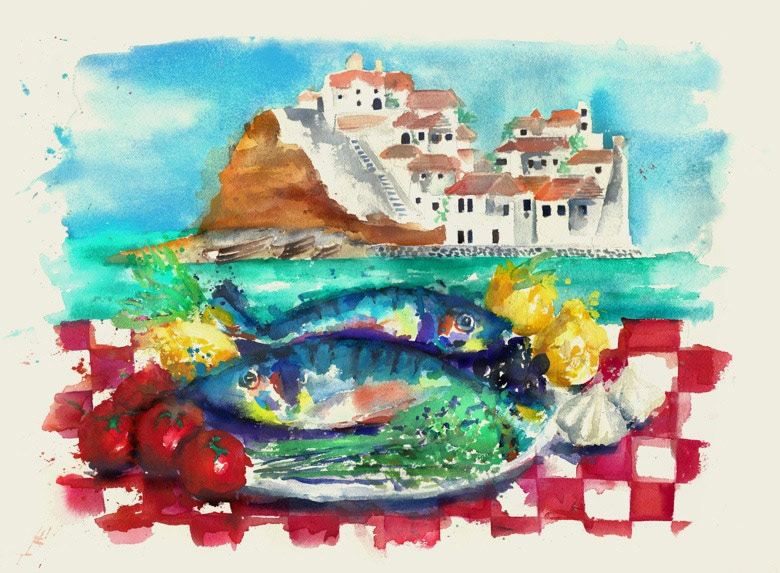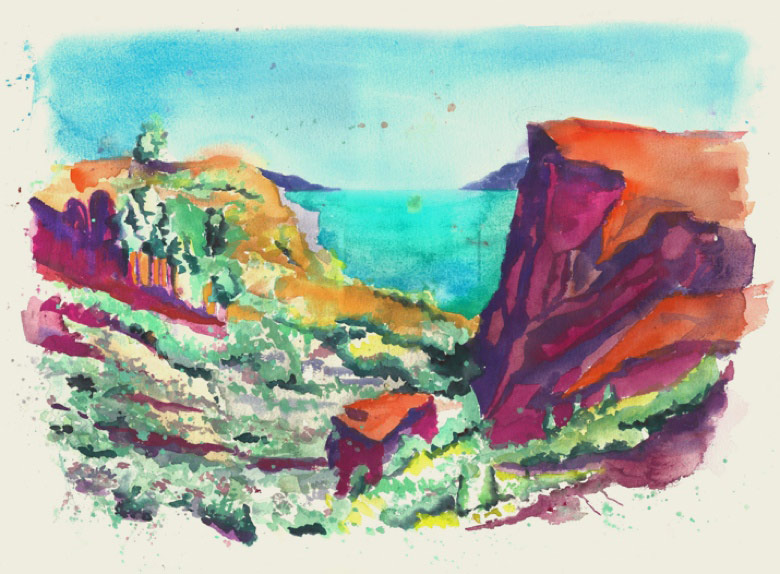 We have seen that you have selling points in London, we will also have your herbs available in our retail corner in Munich, and that everybody can buy them online through your e-shop, but do you have any beloved shop where you would like to see your products at?
We just delivered our first herbs to Melrose and Morgan and La Fromagerie in London, more shops will come really soon! There are plenty of places where I'd love to see Daphnis and Chloe, but the most important is people's kitchens!
Who did help you with the product design of Daphnis & Chloe? It is so beautiful! We love so much the photos with the still lives of the herbs and the illustrations!
I created the entire identity of Daphnis and Chloe with the help of my friends at the weekends. Omar did the logo, and the packaging, Adrianna Glaviano and Terry Iborra took the pictures, Marcela Gutierrez did the illustrations… they are all dear friends. I love the way that they envisioned my Greece.

 Tell us a bit about the fantastic animation you showed me!
It was made for our Kickstarter campaign, and you can check it here.  I wrote the story, and Oscar Bolton Green did the animation. It's mainly a funny version of our story so far.

Can you share with us a couple of your favorite new sustainable spots in Athens? Is there any/organic restaurant/ hotel / we should know about? What's so great about your city?
Athens is full of spectacular farmers' markets. The quality of fruit and veggies in Greece is -in general- outstanding. One of the recent moves that I appreciate the most is Organization Earth. In this beautiful park just outside Athens, people meet every Sunday to cook together, do workshops, meet small farmers from all around Greece, and get educated in a very relaxed and concise way about making better food choices. They are doing a great job.
Could you please share with us a recipe where we can use your spices as a must? It would be amazing if it could be a typical greek delicious plate/drink where any of the Daphnis & Chloe spices are the soul of the recipe.
Hm, I'm not good at explaining recipes step by step as my cooking is a bit of anarchic, but I'd like to share my version of the typical Greek breakfast pie. It mainly consists of a dough made with water, flour, and a tiny bit of salt. I mix the ingredients and open the dough in a circle, making it as thin as possible. I put some crumbled feta in the middle, a few drops of olive oil, and some of my oregano from Amorgos; I close the pie and fry it in sunflower oil till it becomes golden and crunchy. You can see it in my blog; check it here!
Thanks for your answers, dear Evangelia! 😉
Merken