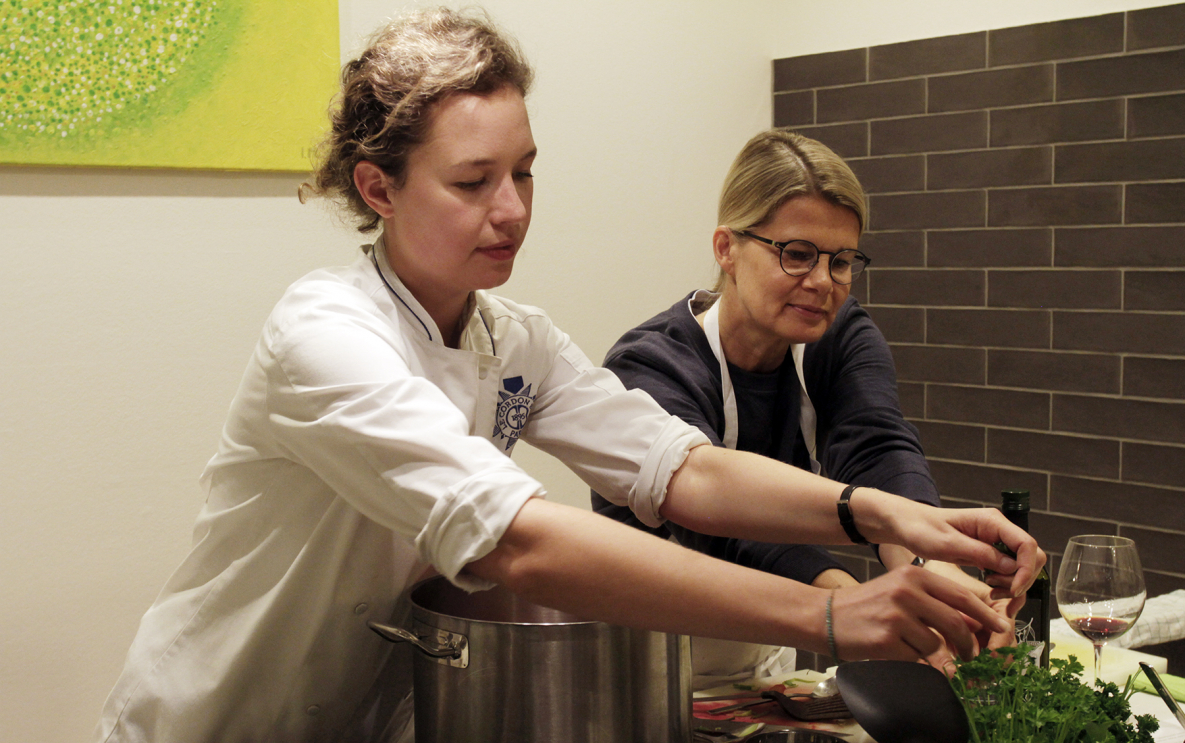 Text and Photo: Florencia Serrot
Yes, we know. You have seen the two following words "SUPERFOOD" in every lifestyle magazine you have opened in the last six months. Everybody is talking about the Super Ingredients that will make your life better by enhancing your health. High in Nutrients, antioxidants and a lot of super stuff getting into your cells when you use them in your kitchen. Is that all true or is it a lot of buzz about the hype? We have the pleasure to assist to a workshop with Chef Anna Kirstein to learn how to cook with them and get a few tricks to impress some friends over for dinner.
The concept is accessible in the Cooking School Koch Dich Glücklich: you come, learn about the topic and we prepare altogether a menu that will be cooked by the group with the recipes of the list. Is a learning way that remains very social, you will, therefore, meet new people by preparing it together, so we loved the idea. So, here we go.
A glass of organic prosecco to begin with and Anna starts explaining what a superfood is. Anna Kirstein studied in Paris at Le Cordon Bleu and her interest on health and its relationship to food has taken her path much further than just being capable of preparing the best macarons -among many other fantastic things she learned in Paris-. Now she is the director the Cooking School Koch Dich Glücklich and the founder of the NGO Isst Dich Clever where the primary focus stays at teaching kids – and their parents- how to eat healthy to avoid future problems related to health. We like!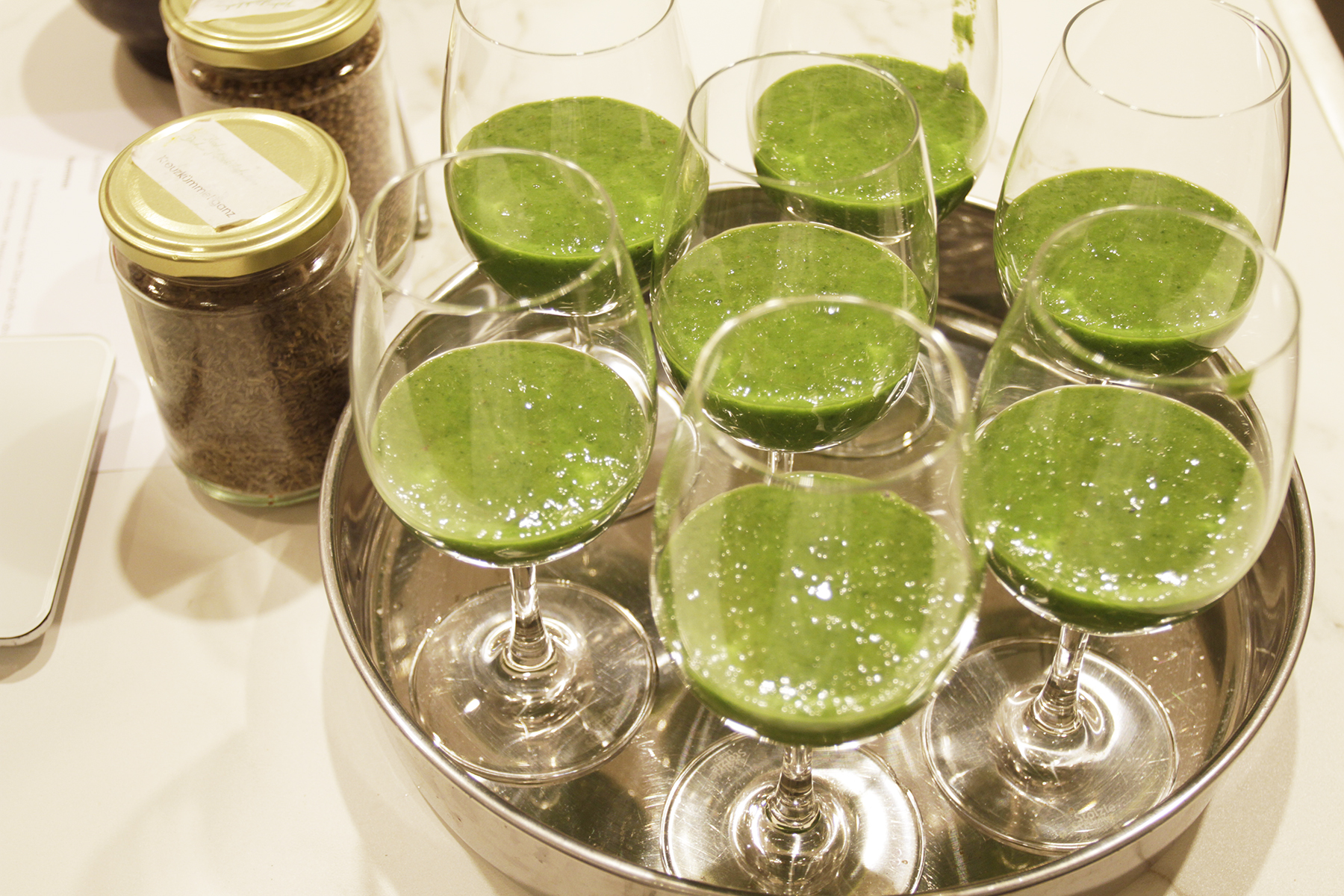 So let's start with the different ingredients.
Recipe 1: ACAI BOW.
We are going to prepare an Acai Bowl, which is a Berry that comes from Brazil and is high in antioxidants. A mix of banana, acai and different berries that tastes delicious and after the workshop has turned into our daily breakfast.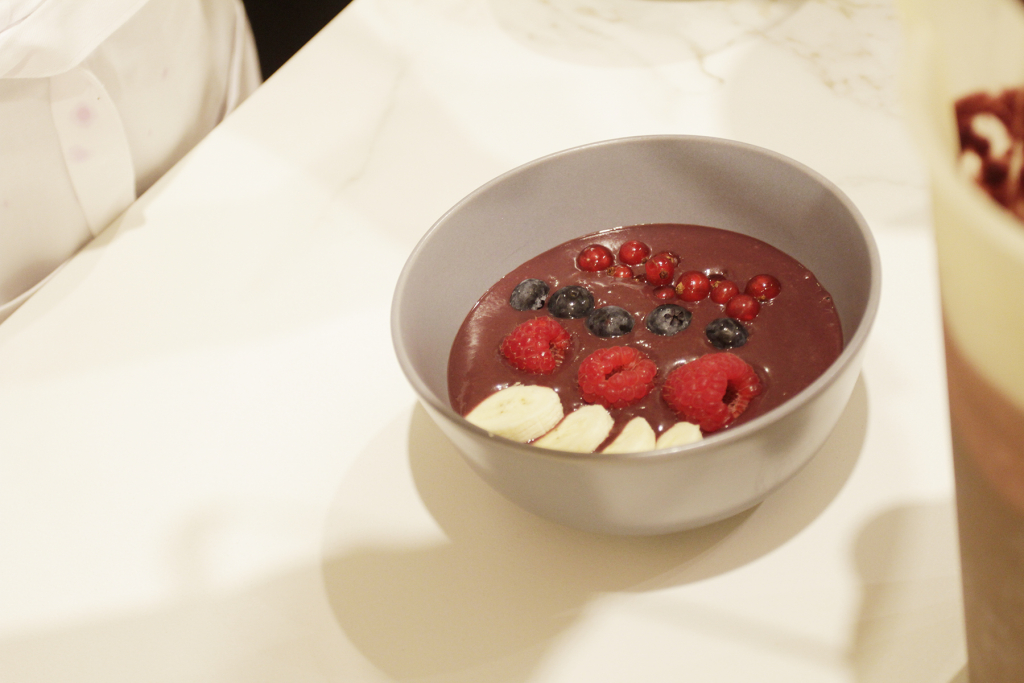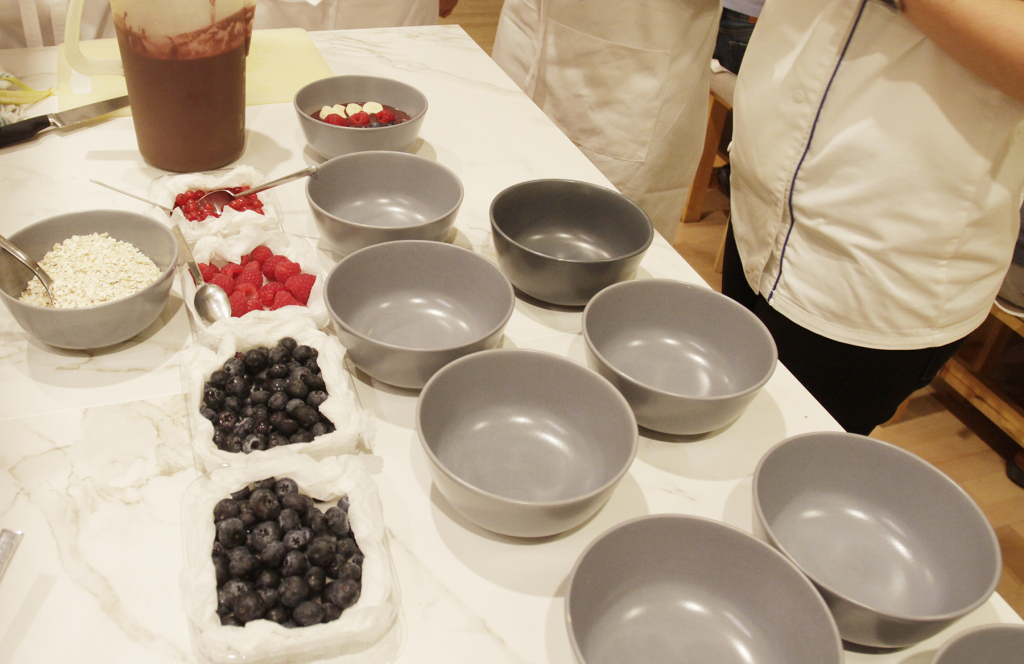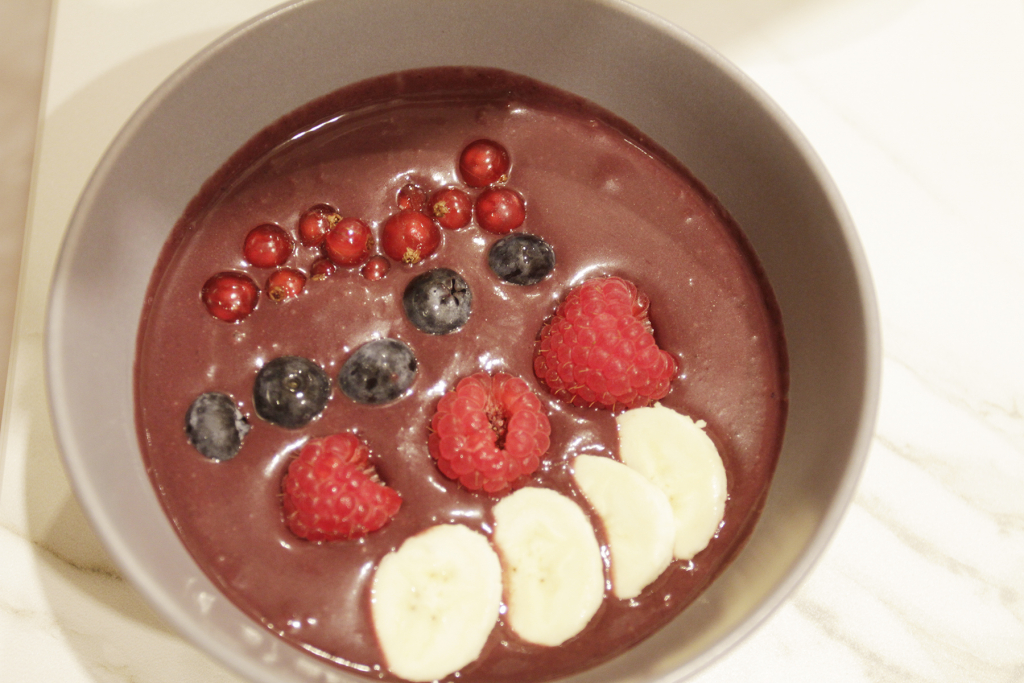 Starters and Main Plate : QUINOA BOWL WITH BROCCOLI & CARROT SALAD, HUMUS & ROOTBEET SOUP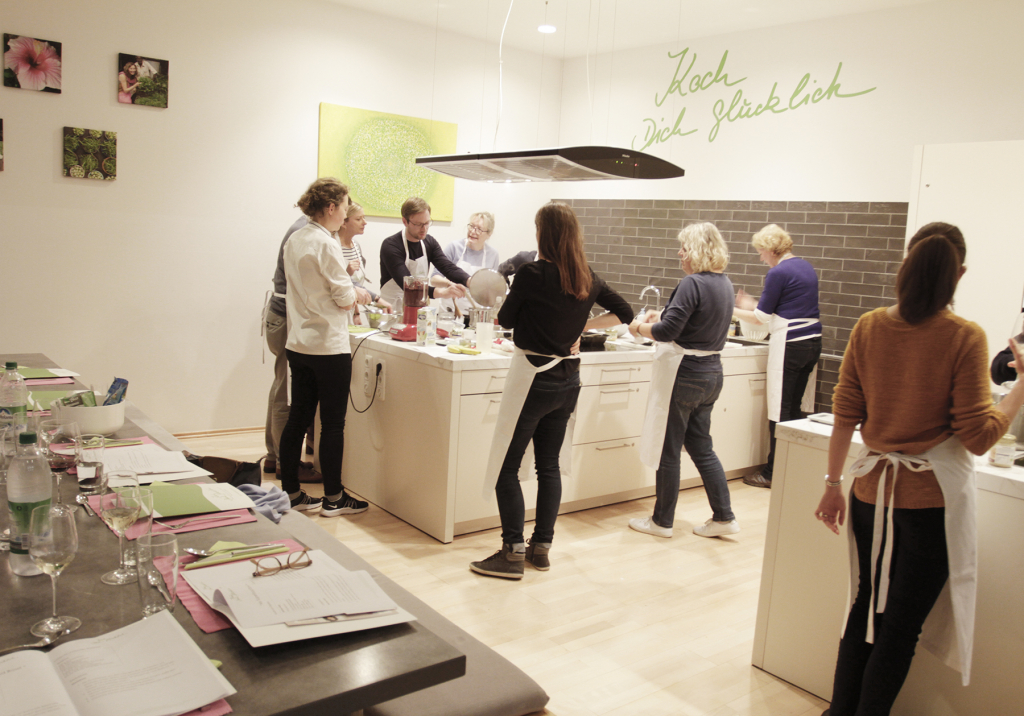 Anna explains that for her is as important the amount of nutrients as how close the ingredients are. Ingredients like carrots, fresh root beet or the good old broccoli (which by the way is getting skyrocketing prices in whole food stores in the USA since now is considered a super food) are also superfoods but they don´t sound as fancy as goji berries or quinoa. There are many ingredients with fantastic properties, but they don´t have the hype as others more exotic. When we eat the exotic, a lot of their properties are not as powerful when we get them since they come from very far away and must be frozen or transported for many days so they are not fresh. And therefore their nutrients are not so strong.  So, important is to see also the consequences of what you put on your plate. Seasonal produce is still the best option since is where the nutrients of the food stay at their maximal potential.
We go on with the Quinoa bowl: We prepare the avocado salad- high on omega 3-, the carrot salad- vitamin c – and the root beet soup (high on iron and antioxidants)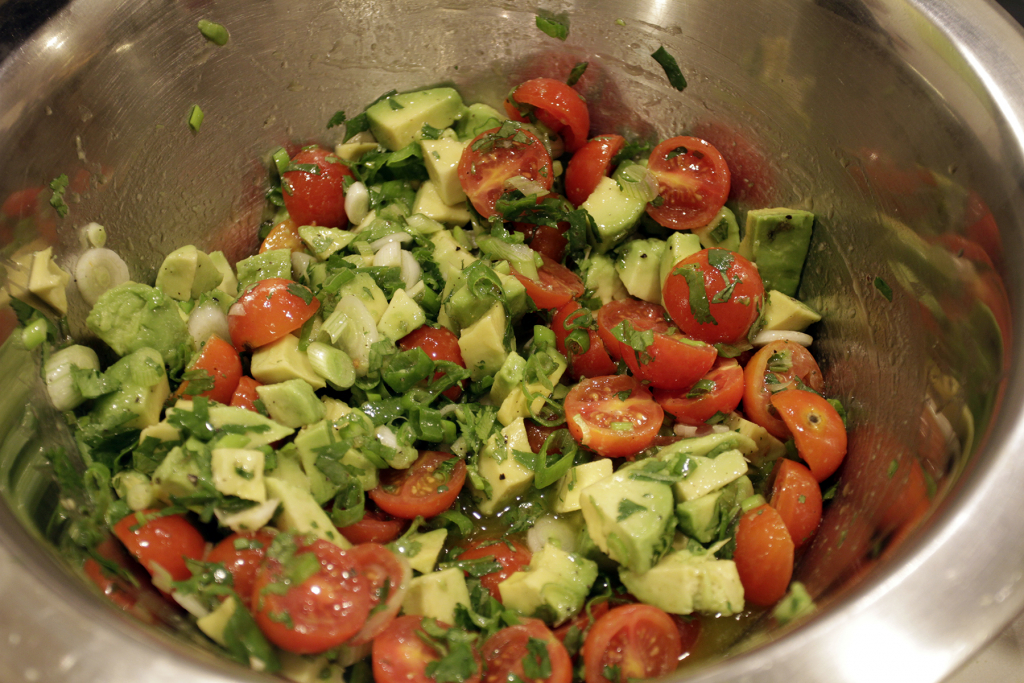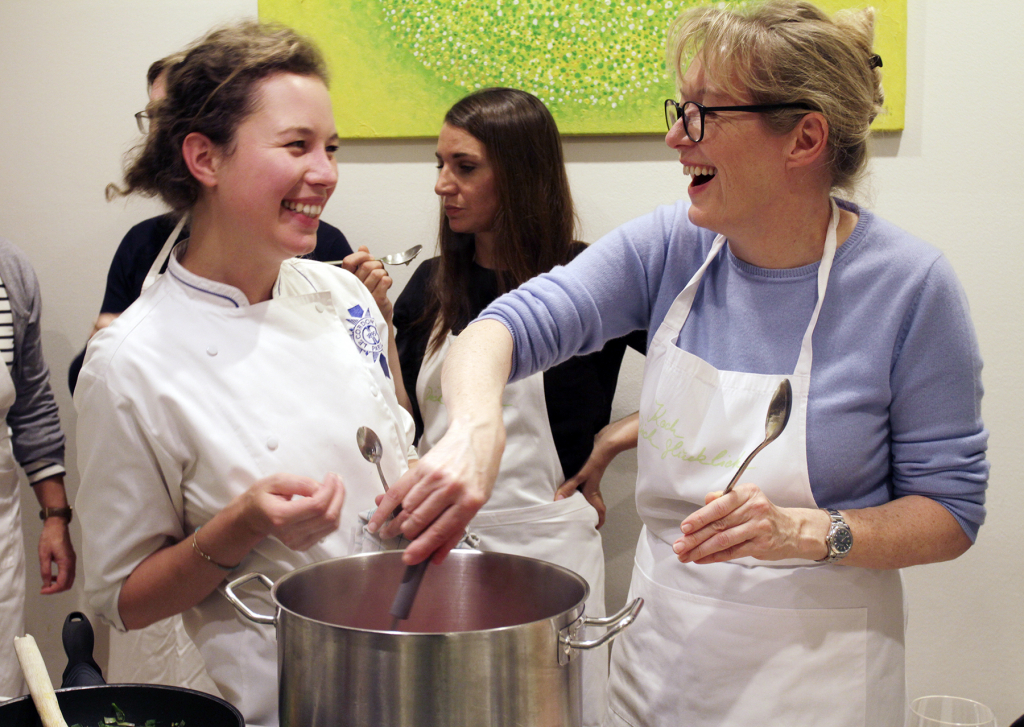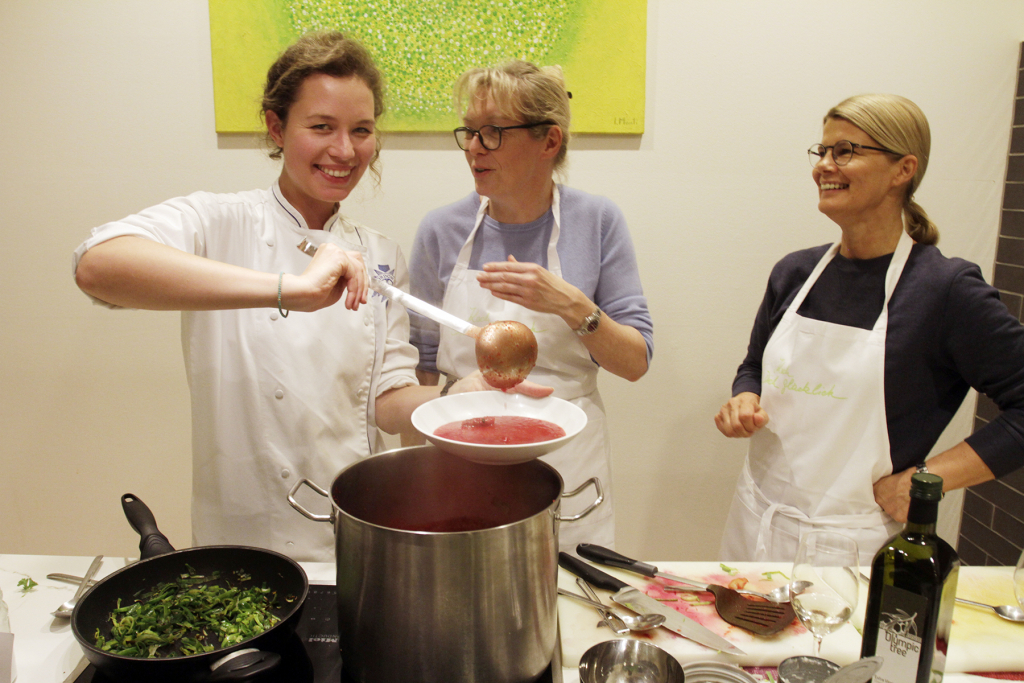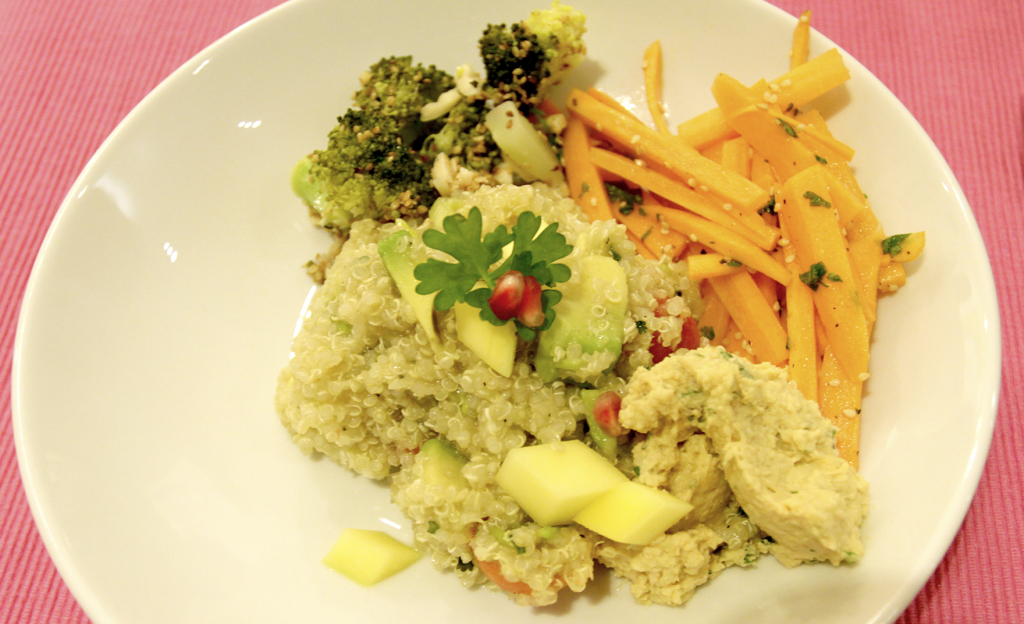 Recipe 3 : GREEN SMOOTHIE

Using a lot of greens to keep your good bacteria strong and a healthy gut is the key to this recipe. We will use spinach, banana, coconut milk and some matcha tea to make the green color of the smoothie more vibrant. Small tricks from the experts that we will apply in our kitchen.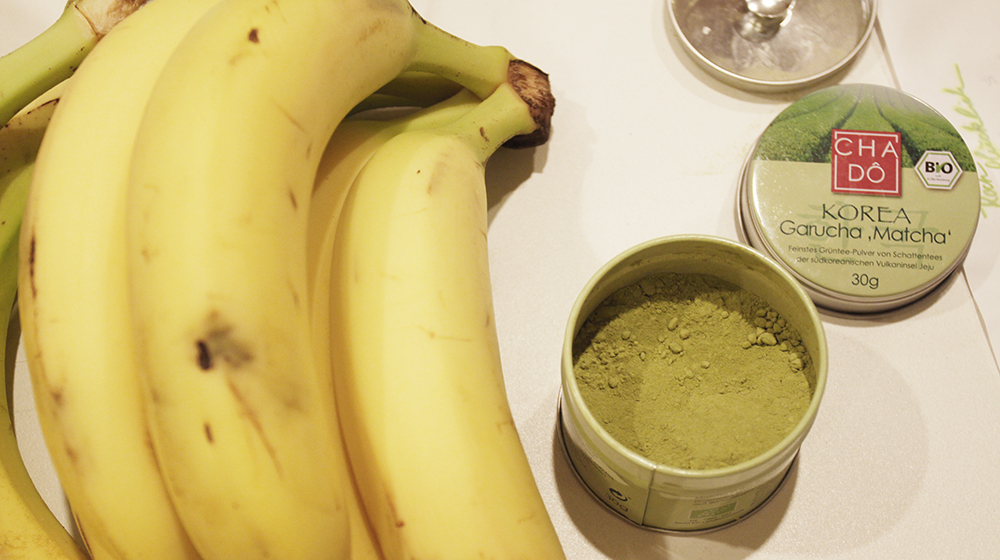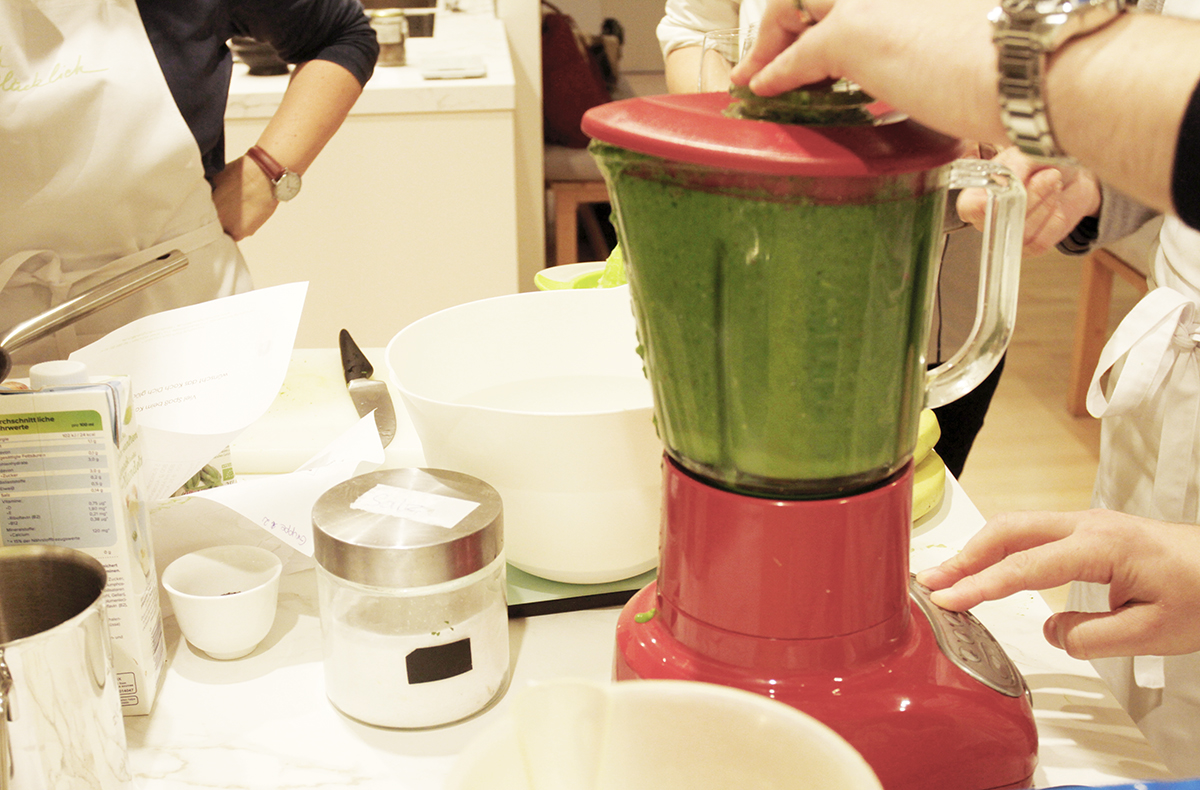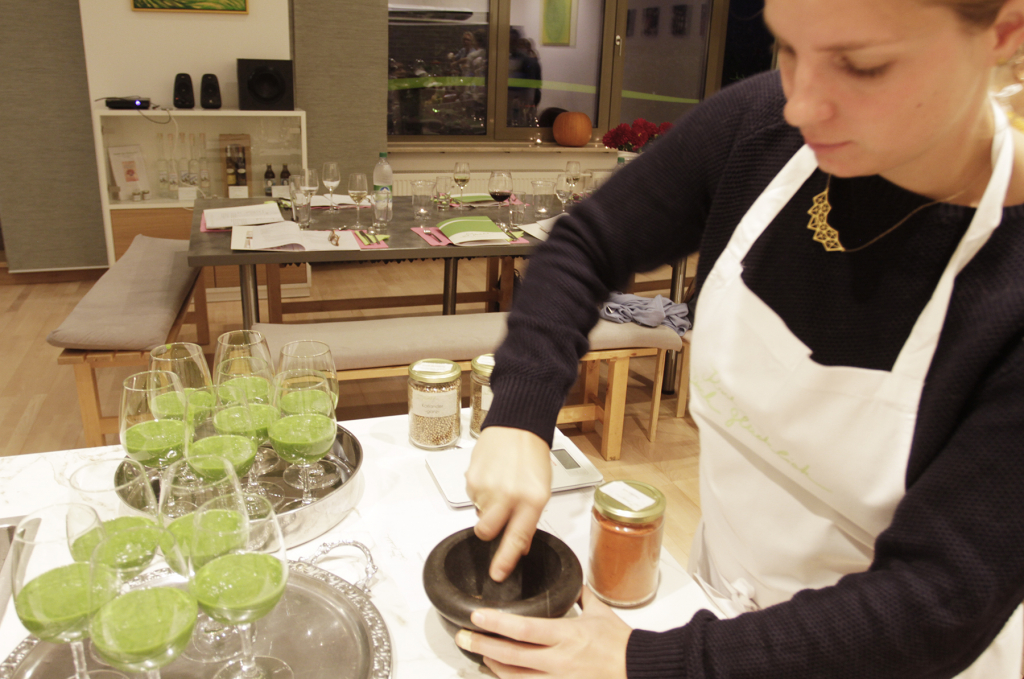 We ended up enjoying a superfood dinner, entirely vegan, and learning a lot about how to cook and use these super ingredients. Thanks to Anna Kirstein and her team at Koch Dich Glücklich for sharing this with us! You can join them in the upcoming issues of the Superfood Workshops by checking their website.
Ickstattstraße 11a
80469 München
Merken
Merken
Merken
Merken
Merken
Merken
Merken
Merken
Merken
Merken
Merken
Merken
Merken
Merken
Merken
Merken
Merken
Merken