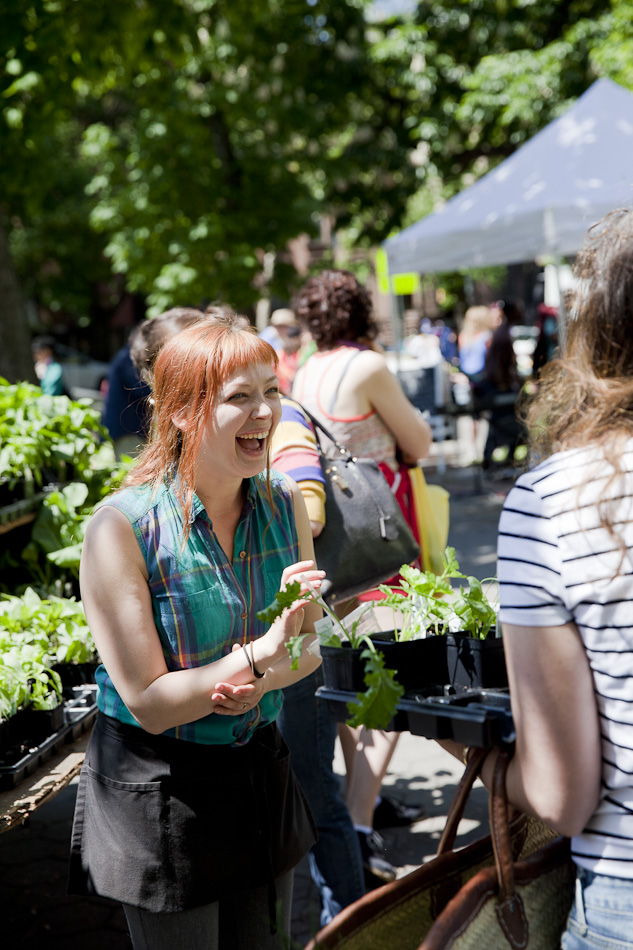 Text & photos: Agnes Thor
Every Saturday, year round, the Fort Greene Green Market gathers local farmers and attracts the ever-growing population of eco-minded Brooklyn residents to pick up fresh organic vegetables, seafood or a bottle of hard cider.
Surrounded by classic Brownstones and located on a tree-lined street, the Green Market has been in the area for 15 years. To be a part of the market the farms must be in the 250 miles (400 km) ratio outside of New York City, and only sell locally produced items from family farms, no wholesale or big operations.
Most of the items are seasonal – and in the middle of May one can find a lot of leafy greens, fish, meats, plants, as well as an abundance of lilacs and lilies. There is also cheese, artisan breads, cookies and farm fresh milk.
Among the farmers are other initiatives, such as a compost program and textile recycling, and there's also a stand where you can learn about the produce – they have a handy little guide about what's in season and how to store your vegetables, and that's also where you can watch cooking demonstrations by local chefs.
A perfect place for a sunny Saturday stroll or to pick up groceries for the week.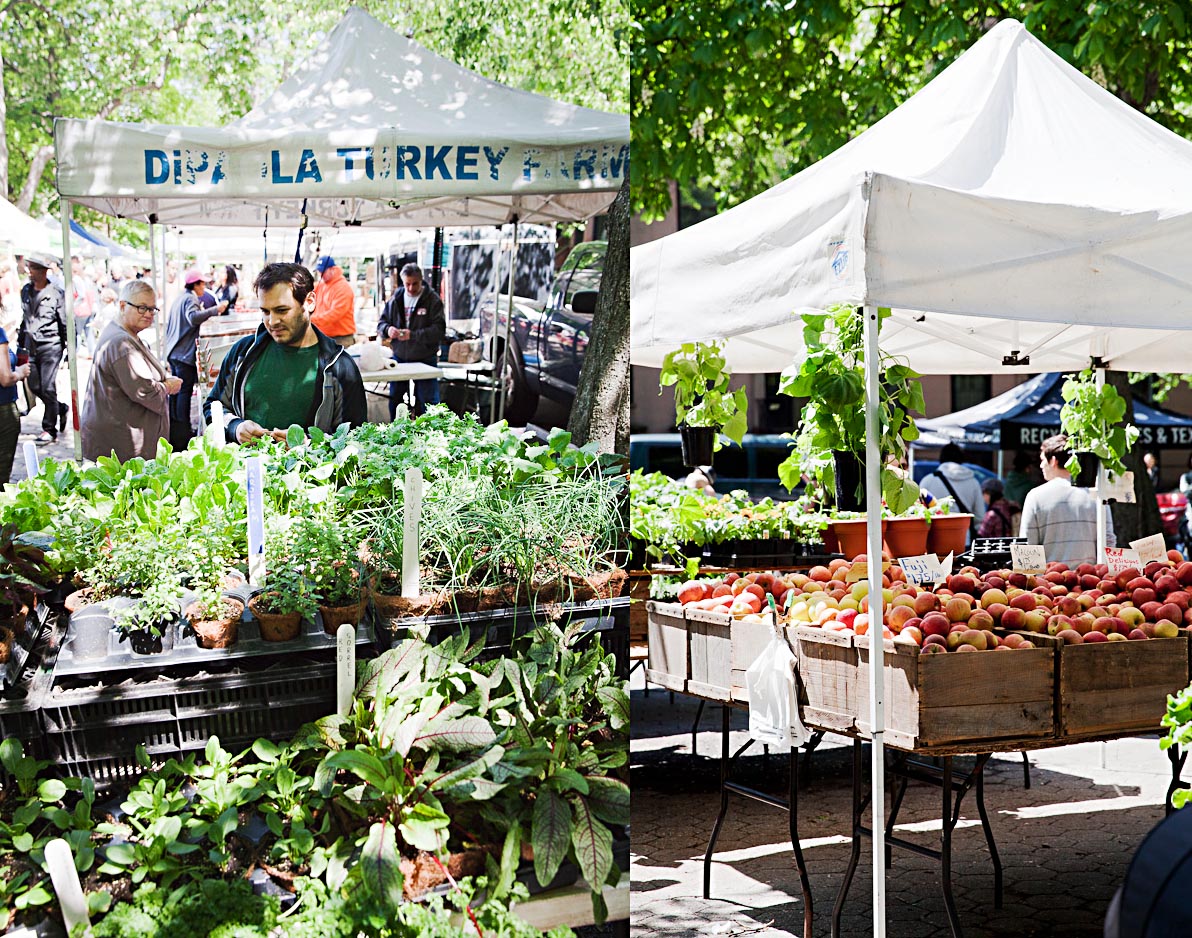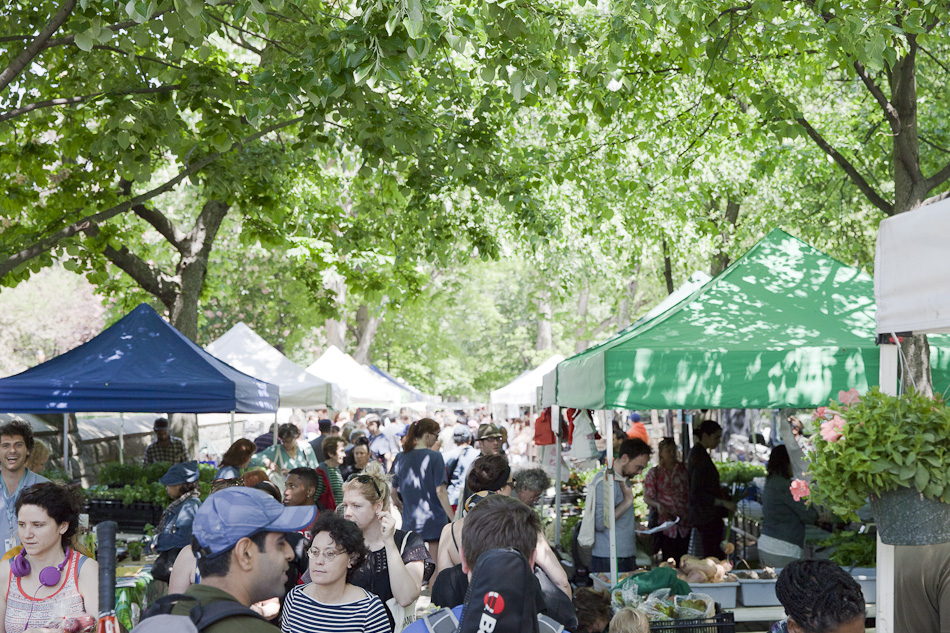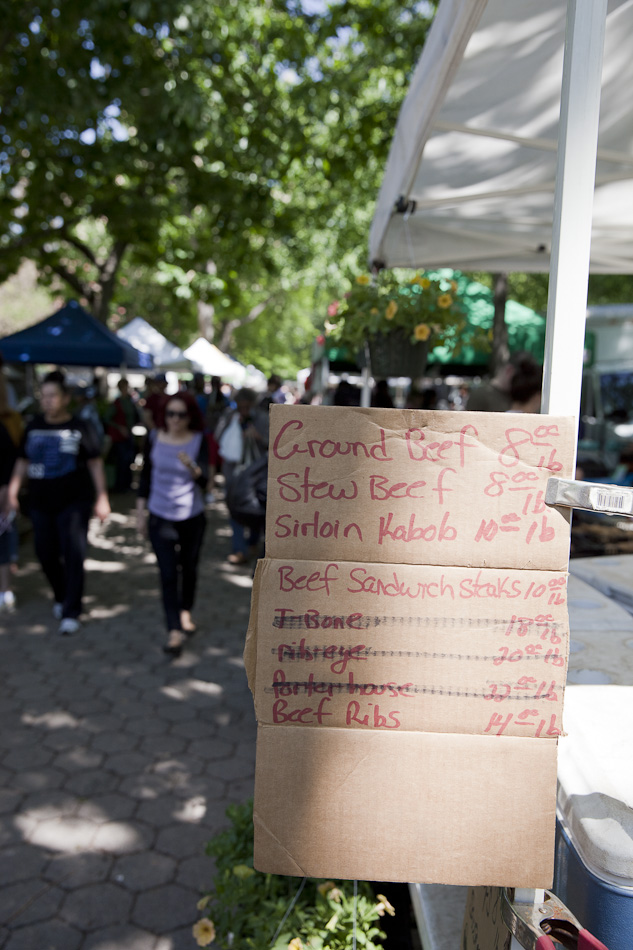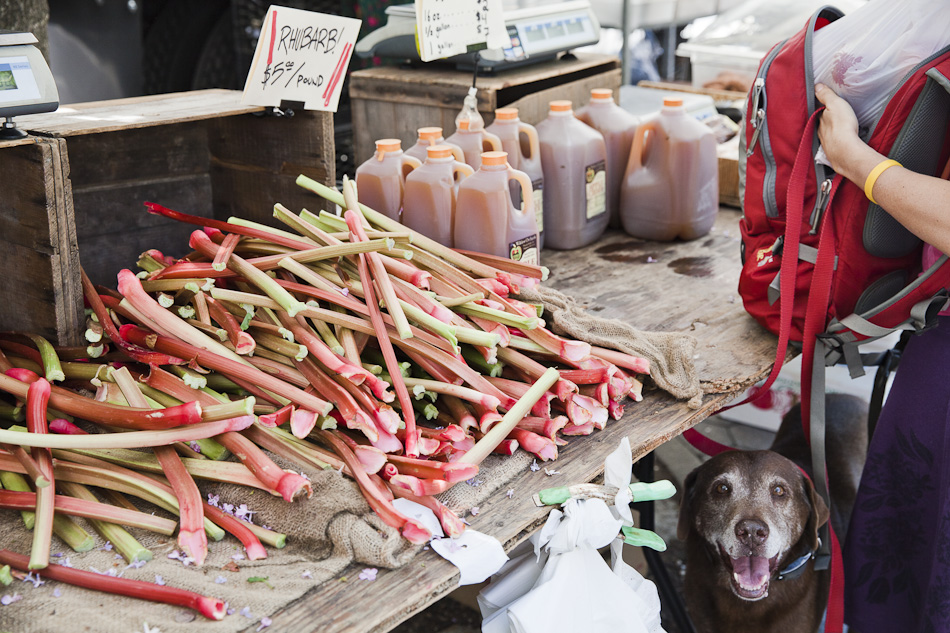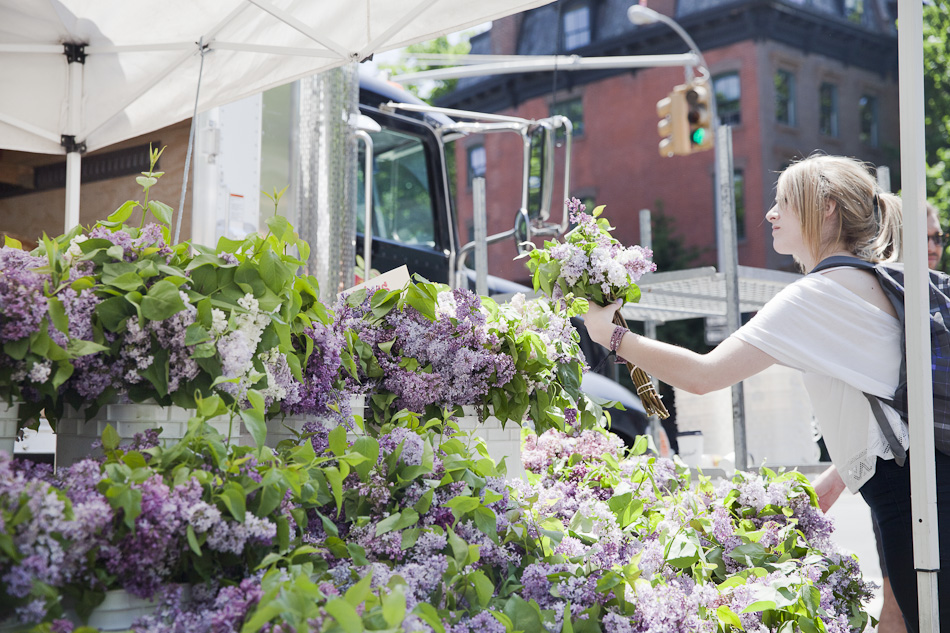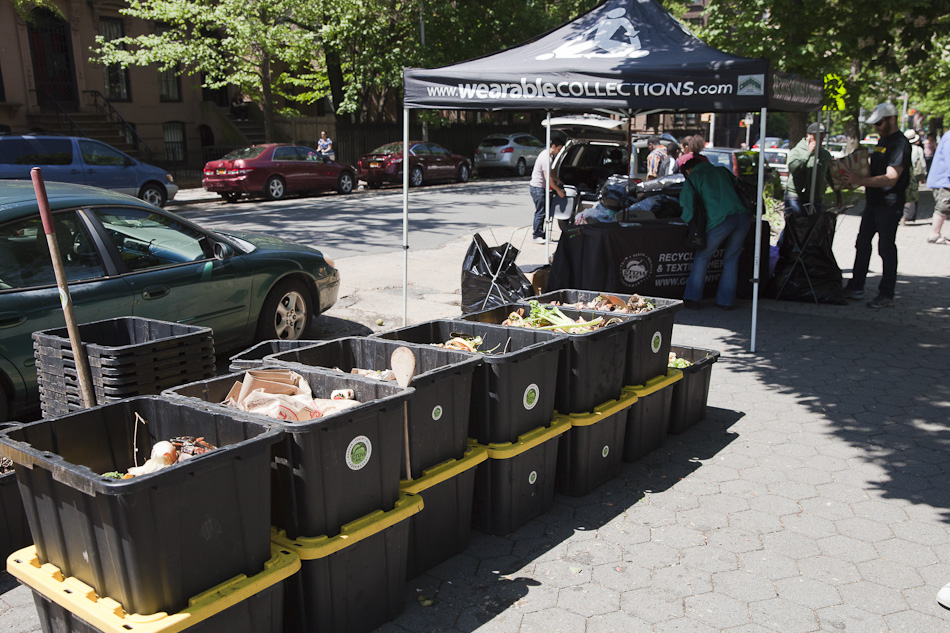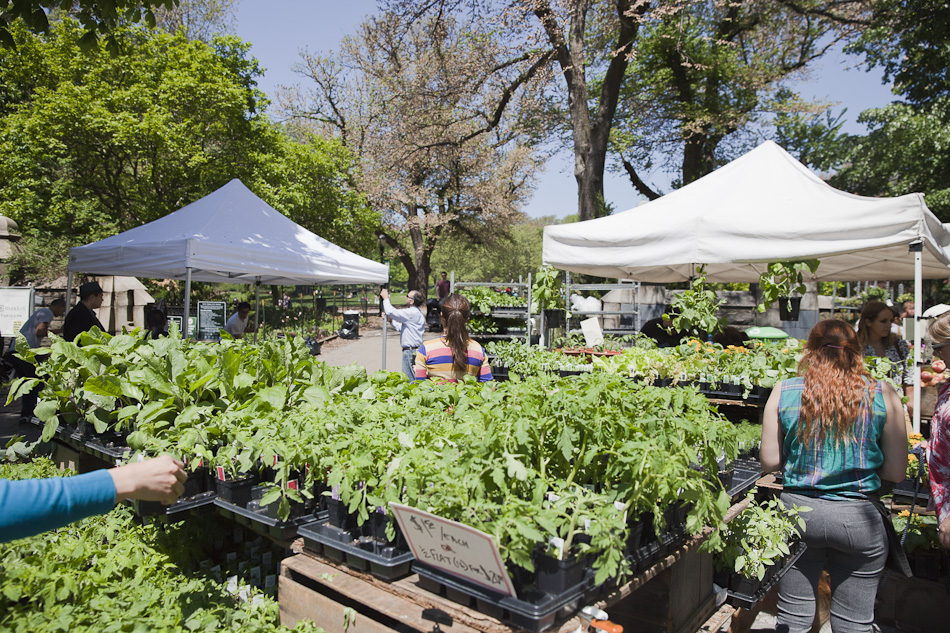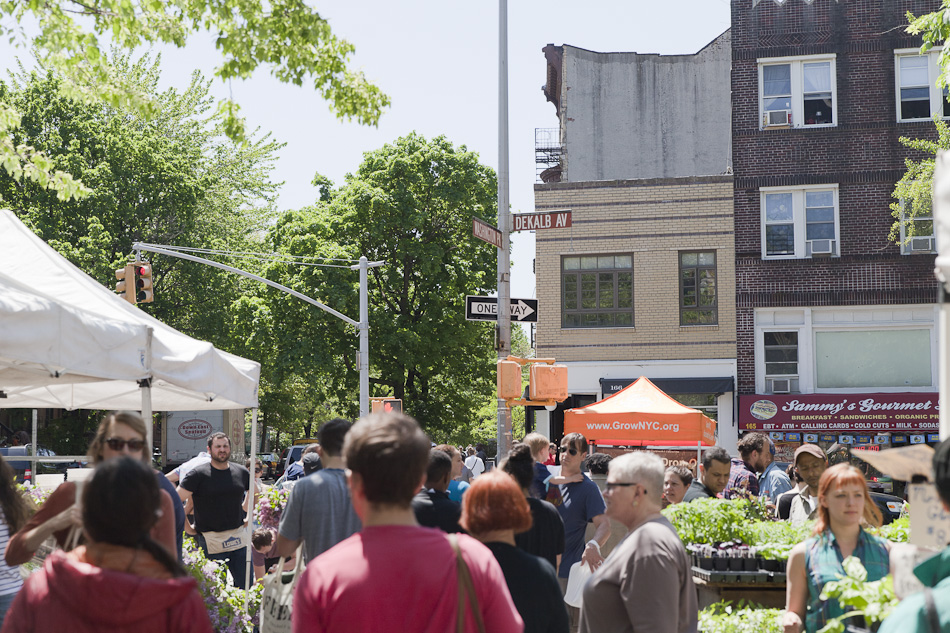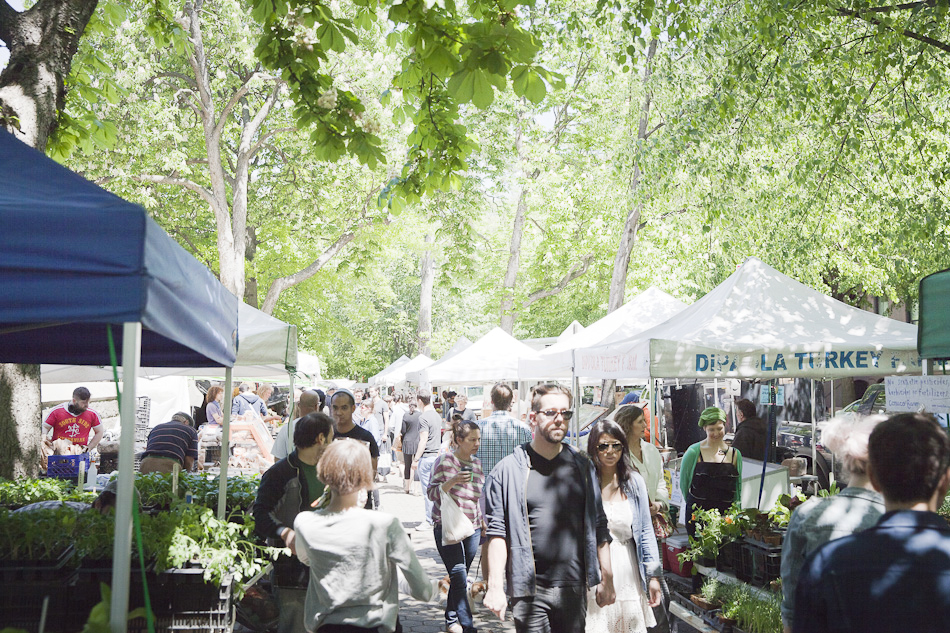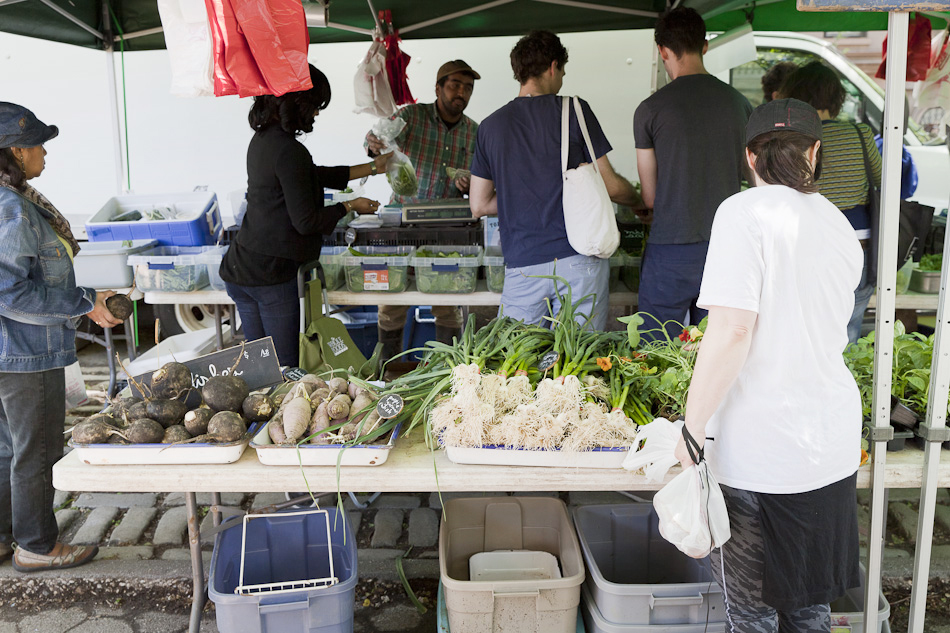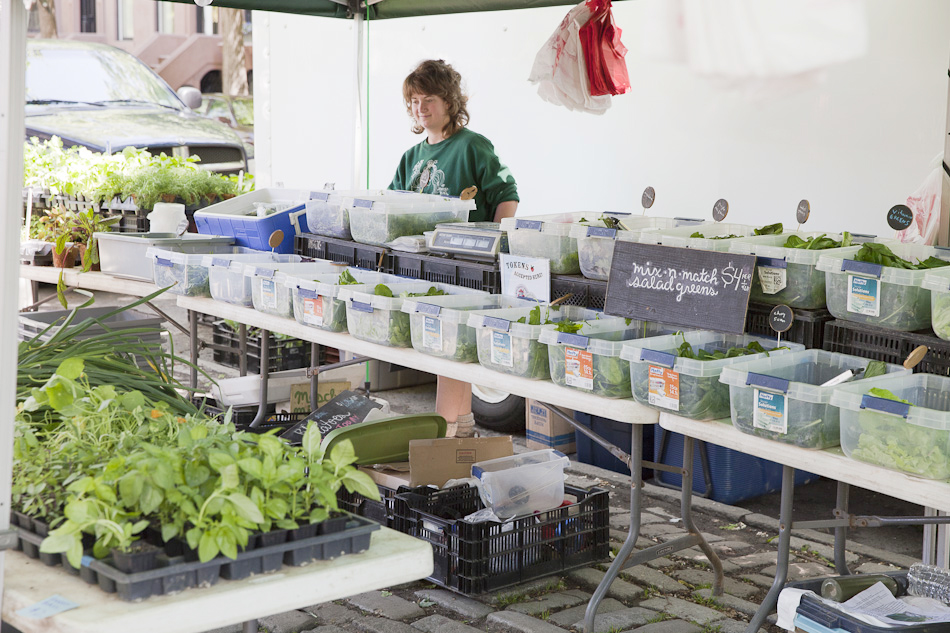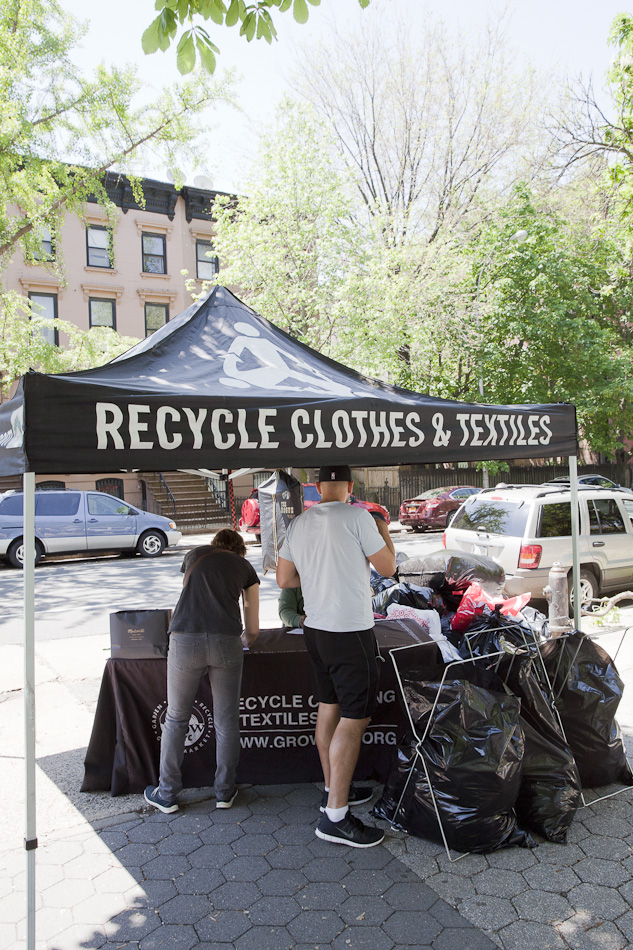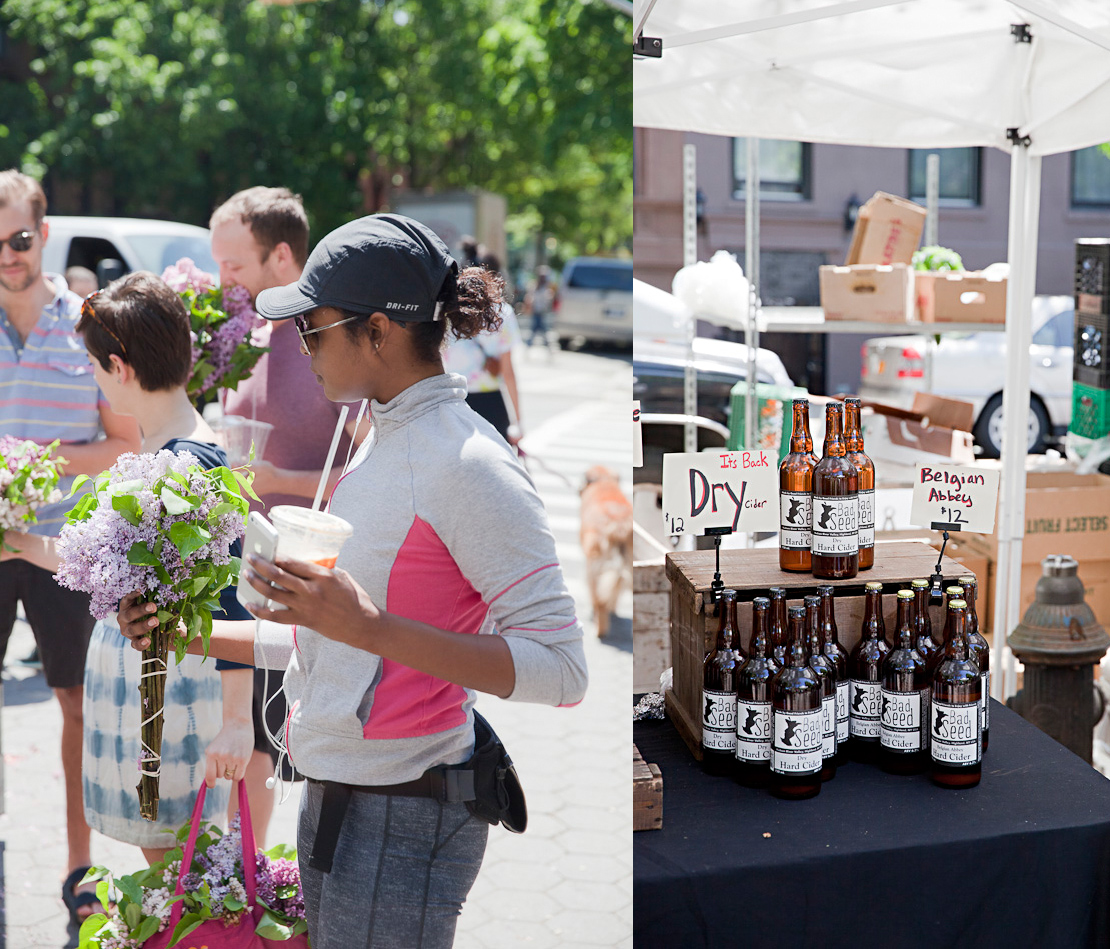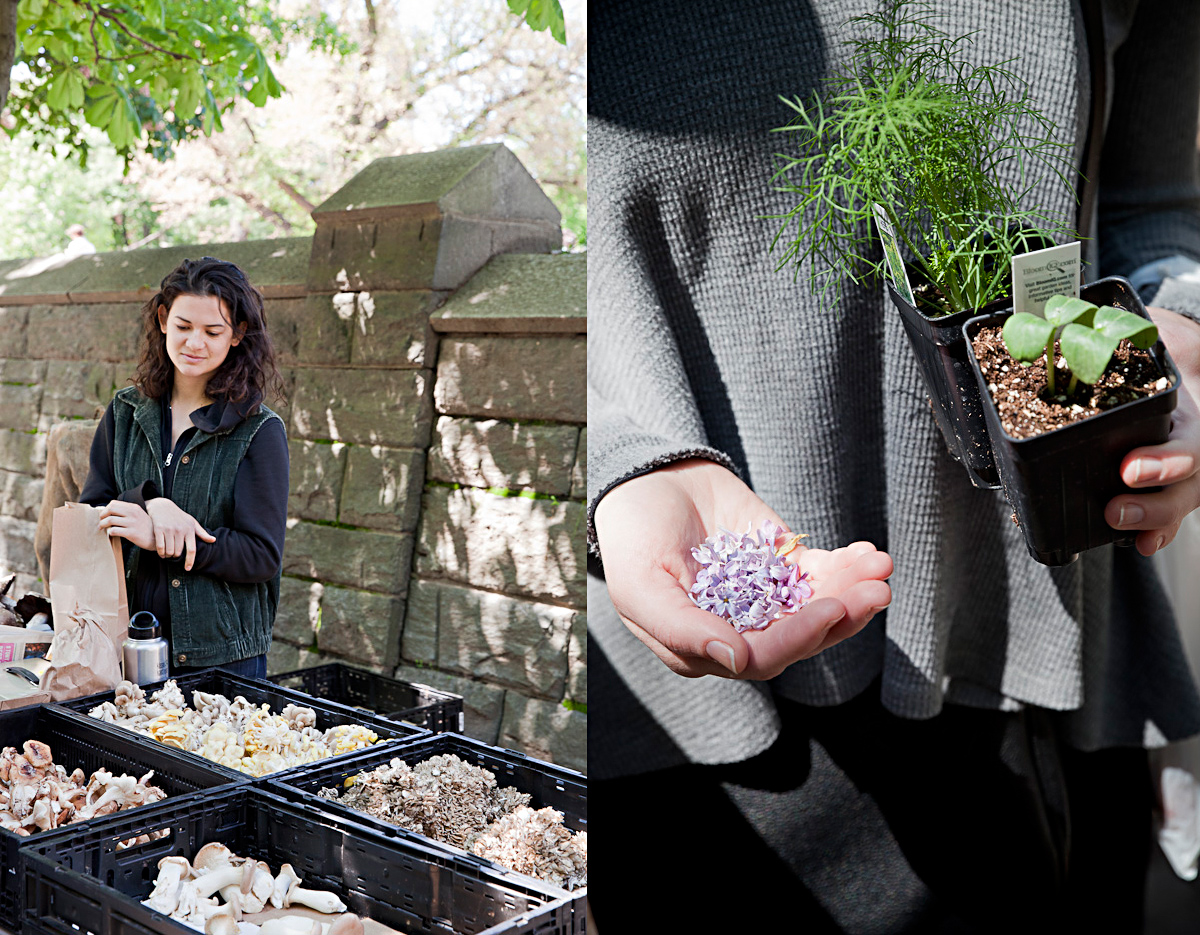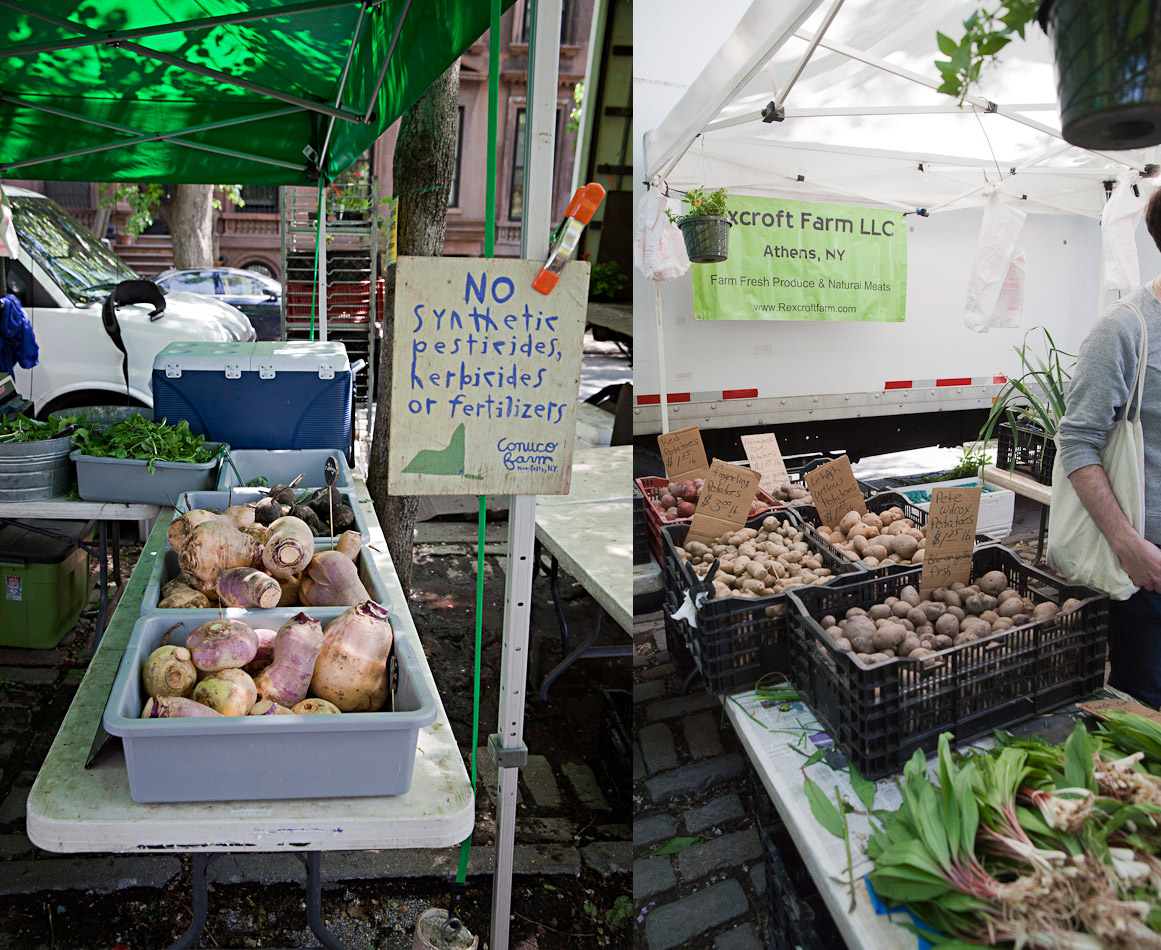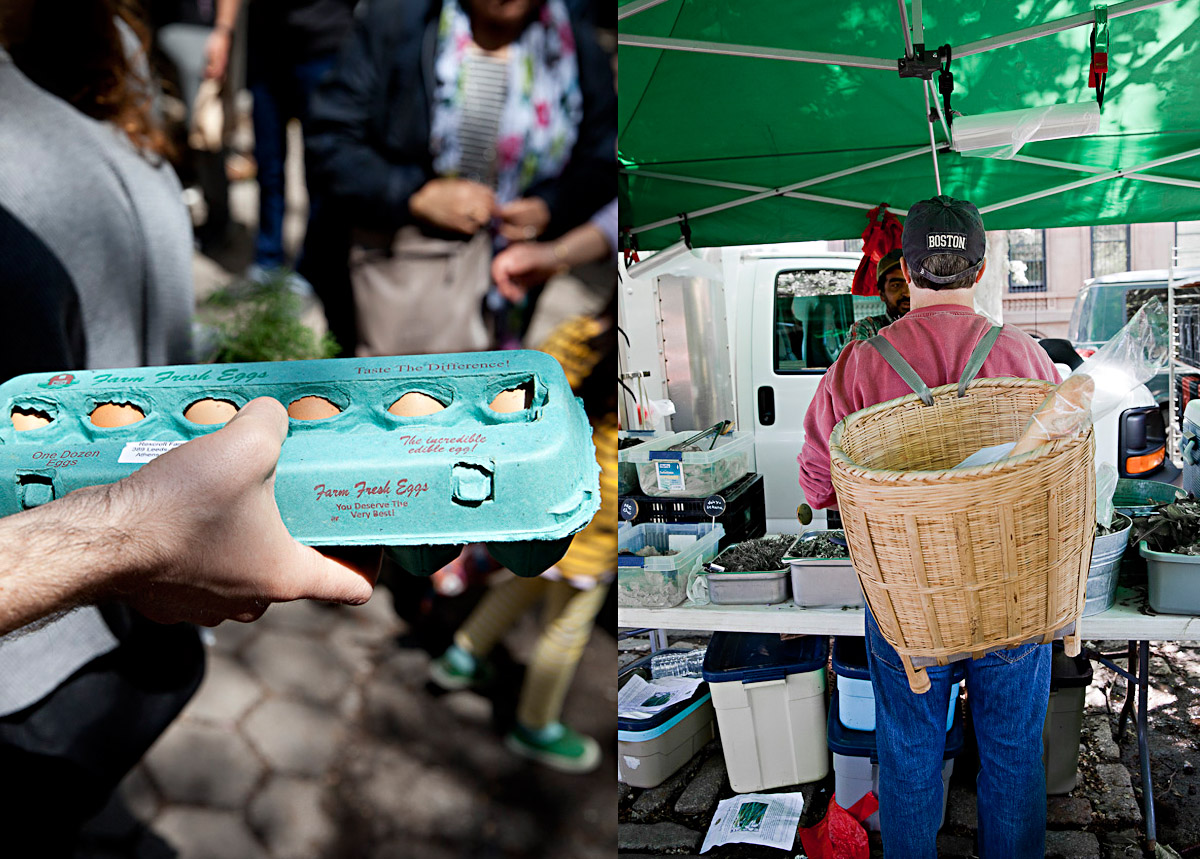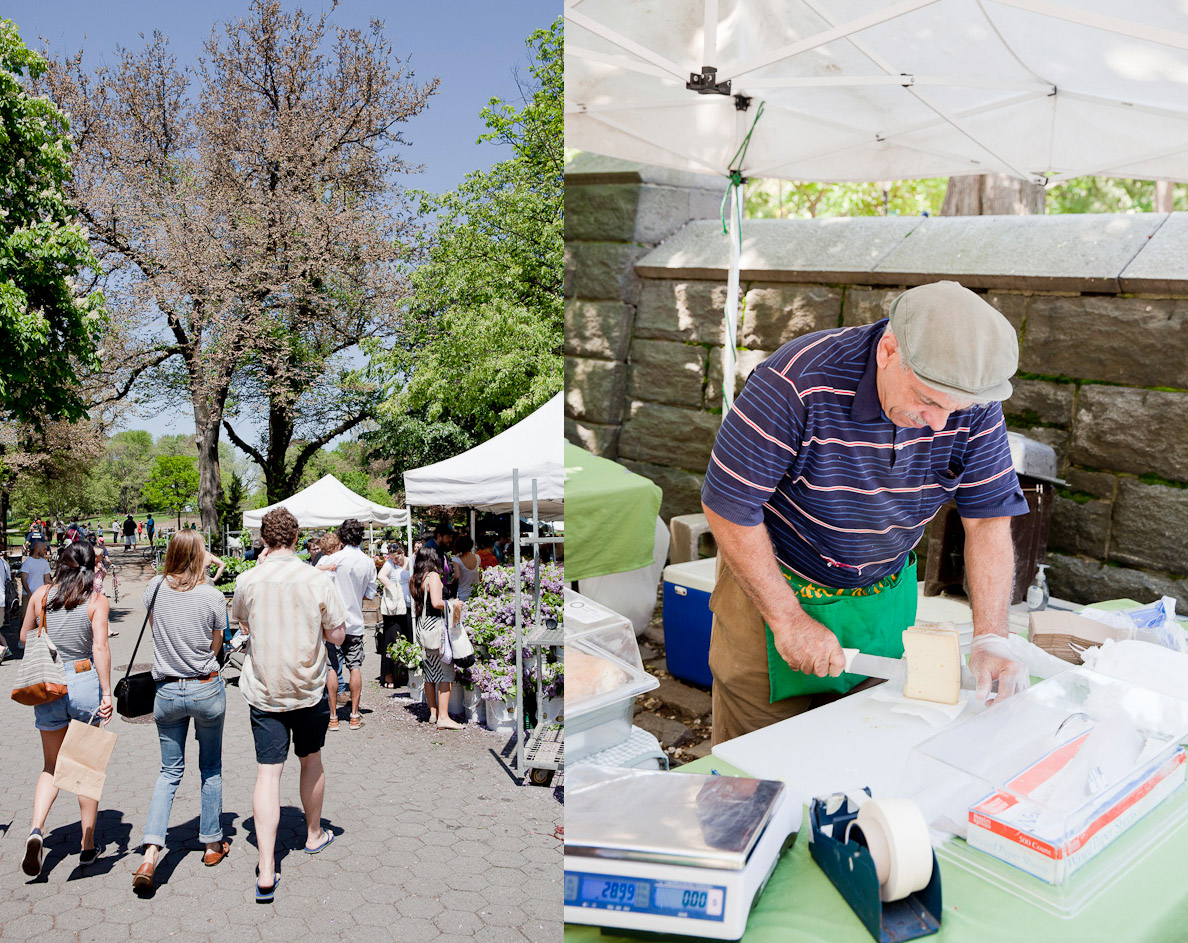 Fort Greene Green Market
162 DEKALB AVENUE
11217 NEW YORKLOCATED ALONG THE SOUTHEAST CORNER OF FORT GREENE PARKWASHINGTON PARK BTWN DEKALB & WILLOUGHBY
OPEN SATURDAYS, YEAR-ROUND
MARKET HOURS: 8:00 A.M. – 4:00 P.M.
GROWNYC'S TEXTILE RECYCLING
:
8:00 A.M. – 3:00 P.M.
GROWNYC'S COMPOST COLLECTION
:
 8:00 A.M. – 3:00 P.M.