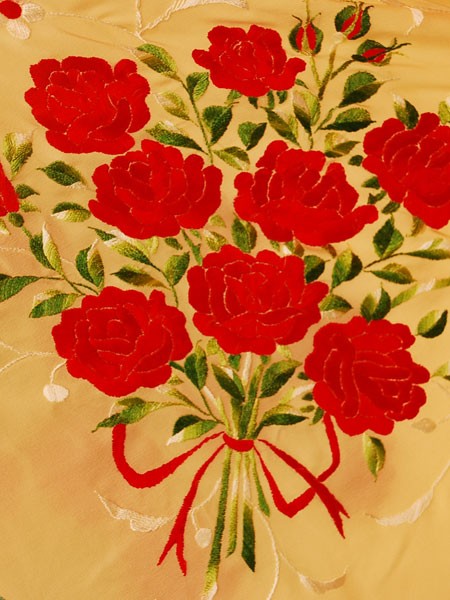 The Real Fábrica Española is a shop in Spain born to create an inventory of the brands that survived the passage of time, to highlight the quality of Spanish manufacture, with all the products that represent the best that we have been doing in Spain for several generations. Products that were born decades ago and retained the same original, beautiful and naive packaging, or inspired them.
The brand took the name of "Real Fábrica Española" (Spanish Royal Factory) founded by the Borbones in the XVIII century for the manufacture of luxury items for royalty and aristocracy of the time. The ultimate goal of this project is to promote the Spanish economy, from industry to small businesses, to contribute towards reducing the outflow of the country's resources.
In 2010, after a break in her working life to travel around the world and think, the brand founder Ro decides to undertake an academic research on "Traditional Trade in Spain". The idea was to study products that have been in the market for more than a century, many of them still with their original packaging.
So she did for 2 years, visiting antique shops in a "almost scientific way", hunting treasures, trying to discover both places and objects hitherto lost in traditional trade, only made available through the stories and the smiles of the shopkeepers. Between trips, discovers business models in other countries that gave her the strength to think that Spanish brands with history would have a future.
After falling in love every day with a new little discovery, she noticed that many of these "treasures" were rapidly disappearing. And so this was the trigger that made her decide to change from an academic project to a hands-on venture. Now she idealizes ways to reassess this distinguished legacy, giving the traditional Spanish products that attractive touch again … chic again.
On July 1st 2012, Real Fábrica Española was born.
Real Fábrica Española is an online shop that compiles  all these genuine brands that came down from our parents and grandparents for their high quality and exceptional craftsmanship. With time, inventiveness and hard work, they became perfect and indispensable. They are fixed in our memories and represent a way of life. They evoke the everyday life of another time and reveal the soul of Spain.
These products have come into our hearts, telling stories of people, villages and cultures. At Real Fábrica we want to tell the story of the dreams that led us to be who we are and who we will be, reflecting the everyday life of a period and our country's identity.