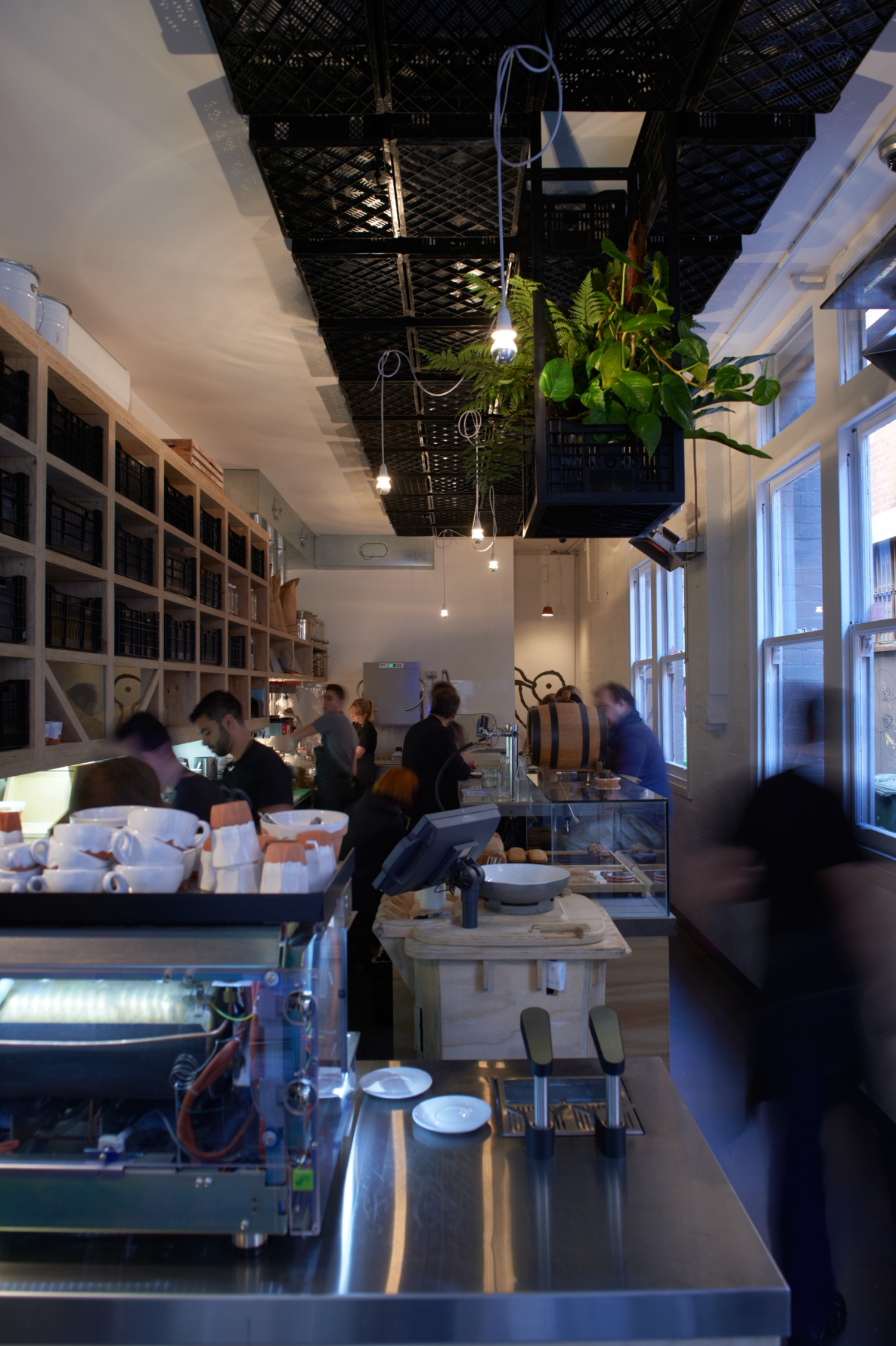 Eat & Drink

— Melbourne
Silo By Joost

Zero Waste Cafe
PREV
Photographer: Earl Carter
We can't stop being thrilled about how Melbourne is truly an incredible pioneer on contemporary sustainability and wanted to start feature all the fabulous initiatives that a young generation of Australians has been pushing during quite a while- compared to Europe for example-. Maybe is the powerful nature they are surrounded by what have made them extremely aware of the importance of sustainability. Anyway, we are fans! And we wanted to present you the last project of energetic Melbourne based eco-advocate and artist Joost Bakker's : Silo By Joost, a 'zero waste' cafe.
Nestled in Hardware Street in Melbourne's CBD, the café in which Bakker has partnered with renowned hospitality identity Danny Colls, serves up an experience that is good for one's health, conscience, community and the planet.
All fresh produce is delivered in returnable, recyclable, reusable crates and all organic waste is treated in the café's own food waste dehydrator and sterilizer – located in the adjacent laneway (A first for a Melbourne CBD café). For every 100 lts. of waste, 10 lts. of clean, nutrient rich dry fertilizer is produced and delivered back to farmers to feed their crops – and so the cycle continues.
Open 6 days a week serving breakfast and lunch, Silo's menu includes breads and pastries made from flour milled fresh on site, fresh salads, soups and grain based dishes. The café relies on local organic suppliers for its produce and insists on thoughtful environmental practices in every stage of the supply chain.
The café has a 15 seat, specially engineered communal dining bar, with integrated keg lines and under seat keg storage. The communal bar and kitchen share one space – allowing patrons to see first hand, the processes of a waste conscious kitchen.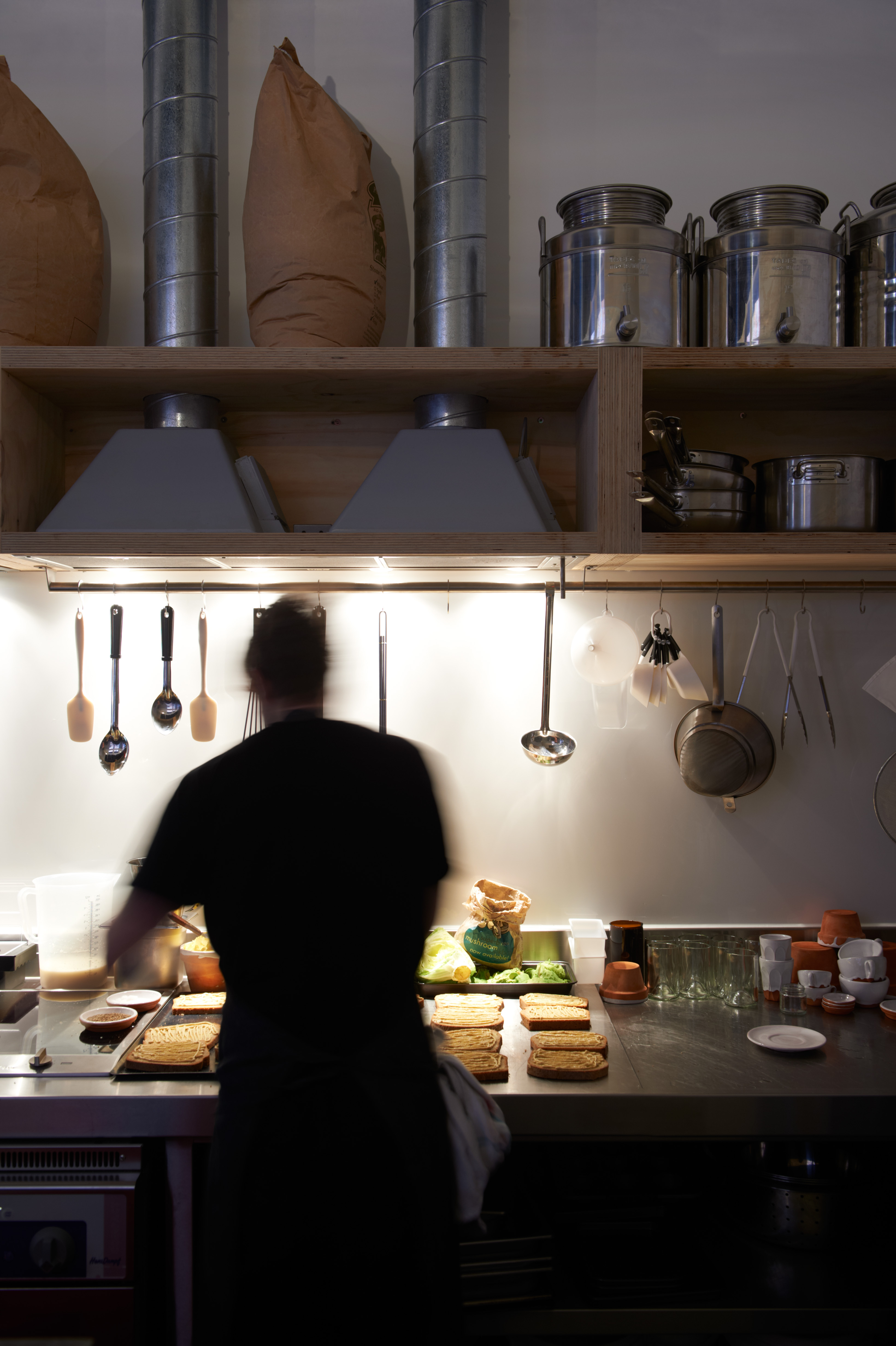 Silo By Joost
123 HARDWARE STREET, MELBOURNE
3000 MELBOURNE
9600 0588
WWW.BYJOOST.COM